Fort George Brewery To Release Two Collaboration Beers – Mail Owl IPA and Black Is Beautiful Imperial Stout
|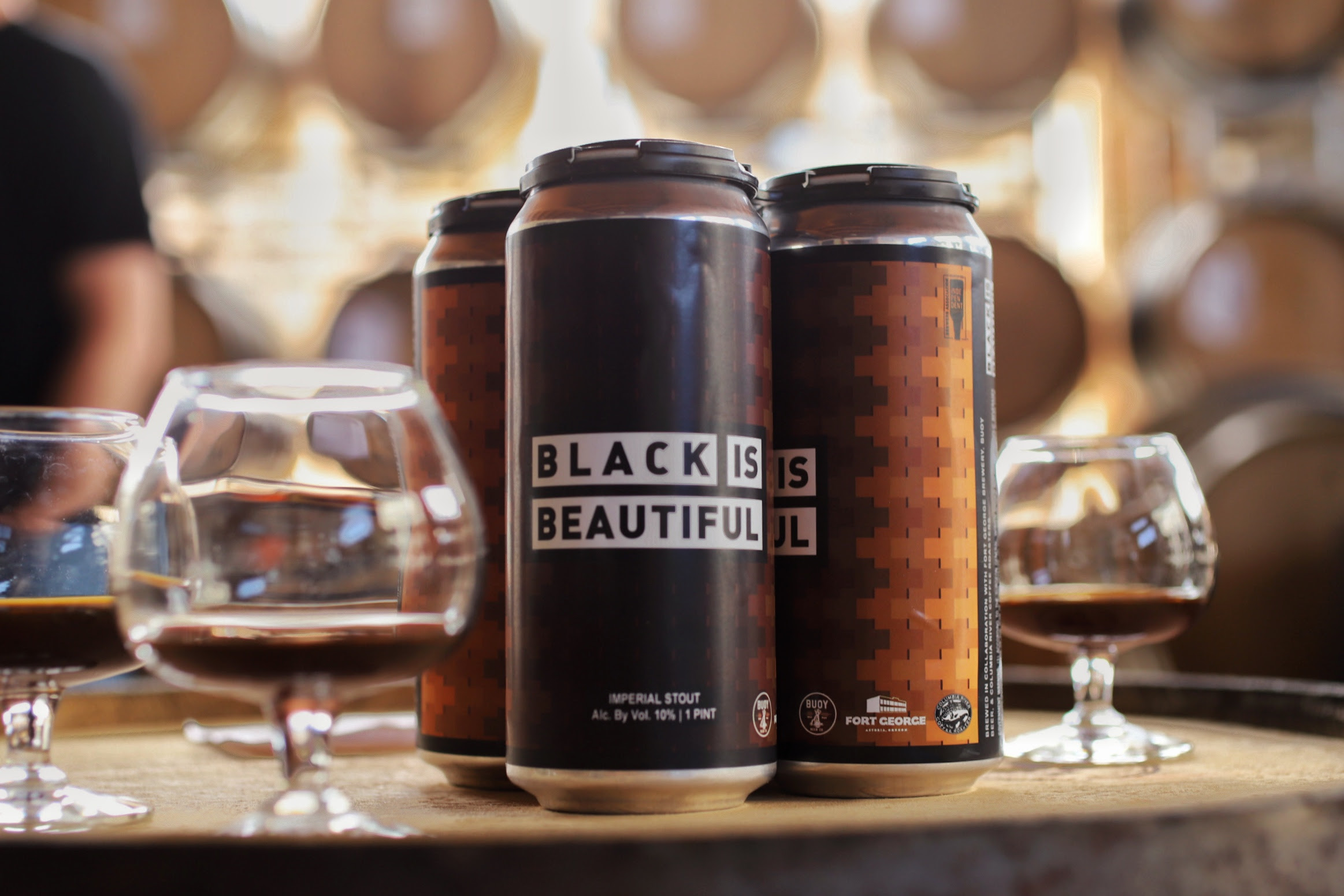 To ring in the nation's birthday this weekend, Fort George Brewery is set to release two new collaboration beers – Mail Owl IPA and Black Is Beautiful Imperial Stout.
On Mail Owl IPA, Fort George collaborated with Great Notion Brewing and on Black Is Beautiful Imperial Stout the Astoria brewer collaborated with Buoy Beer and Columbia River Coffee Roaster. Both beers will be released this coming weekend at the brewery in Astoria beginning on Friday, July 3rd. For those residing in Oregon, these two beers can also be ordered and shipped directly to your door via beerdelivery.fortgeorgebrewery.com. Orders will begin shipping on Monday, July 6th.
Here are descriptions on each of the forthcoming beers provided by Fort George Brewery…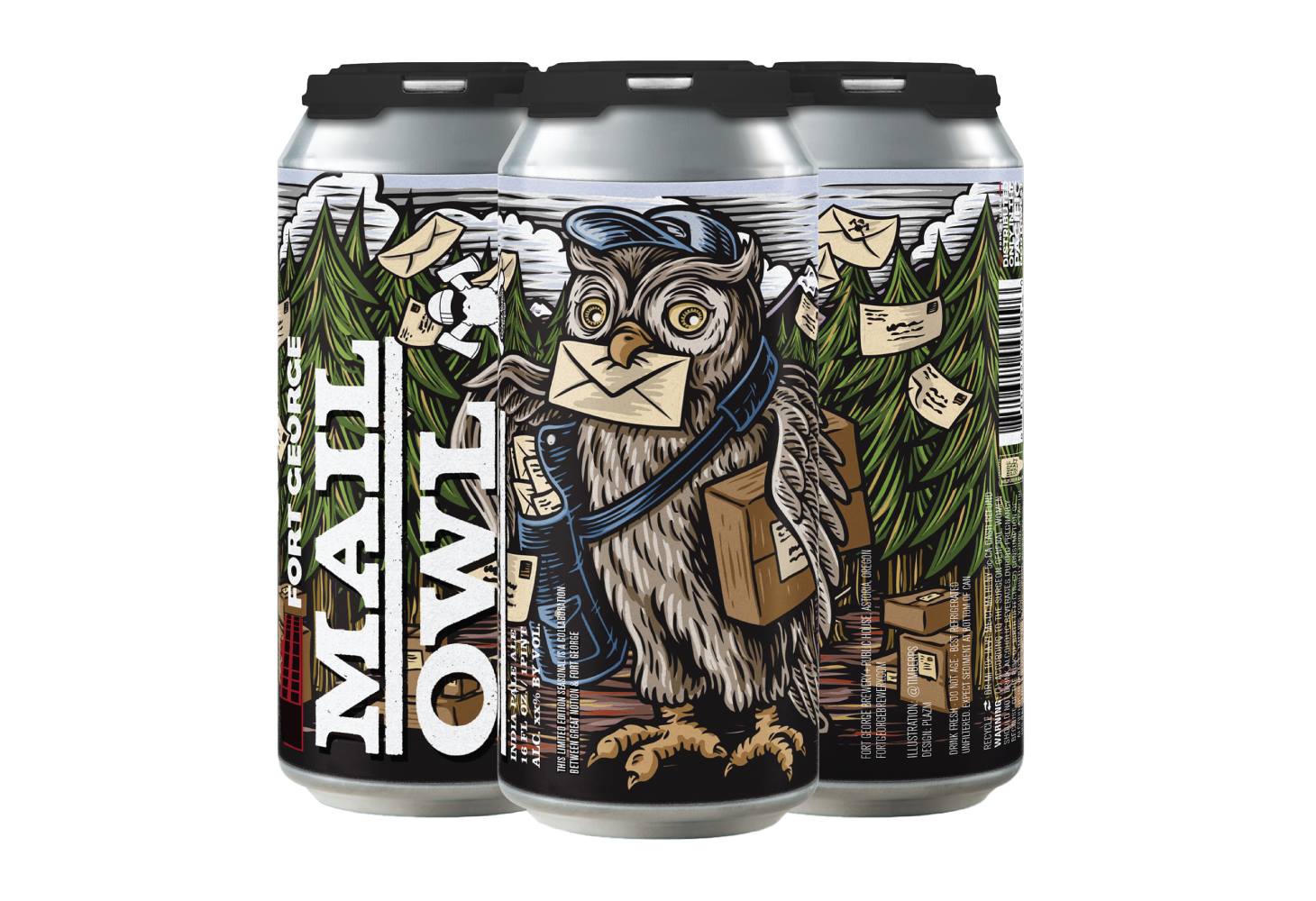 Mail Owl West Coast IPA
Collaboration with Great Notion Brewing
Whooo would like a beer? This West Coast IPA collaboration will be brewed at both Fort George and Great Notion, so you get to try it twice! Mail Owl pours straw colored with a snowy white head. Expect citrus aromas with hints of peach, pineapple, and coconut. Enjoy a feathery light mouthfeel with more peach and tangerine tastiness.
Hops: Citra, Strata, Simcoe, Sabro
ABV: 6.9%
Pre-order cases of Mail Owl IPA for $108.00 per case by clicking here.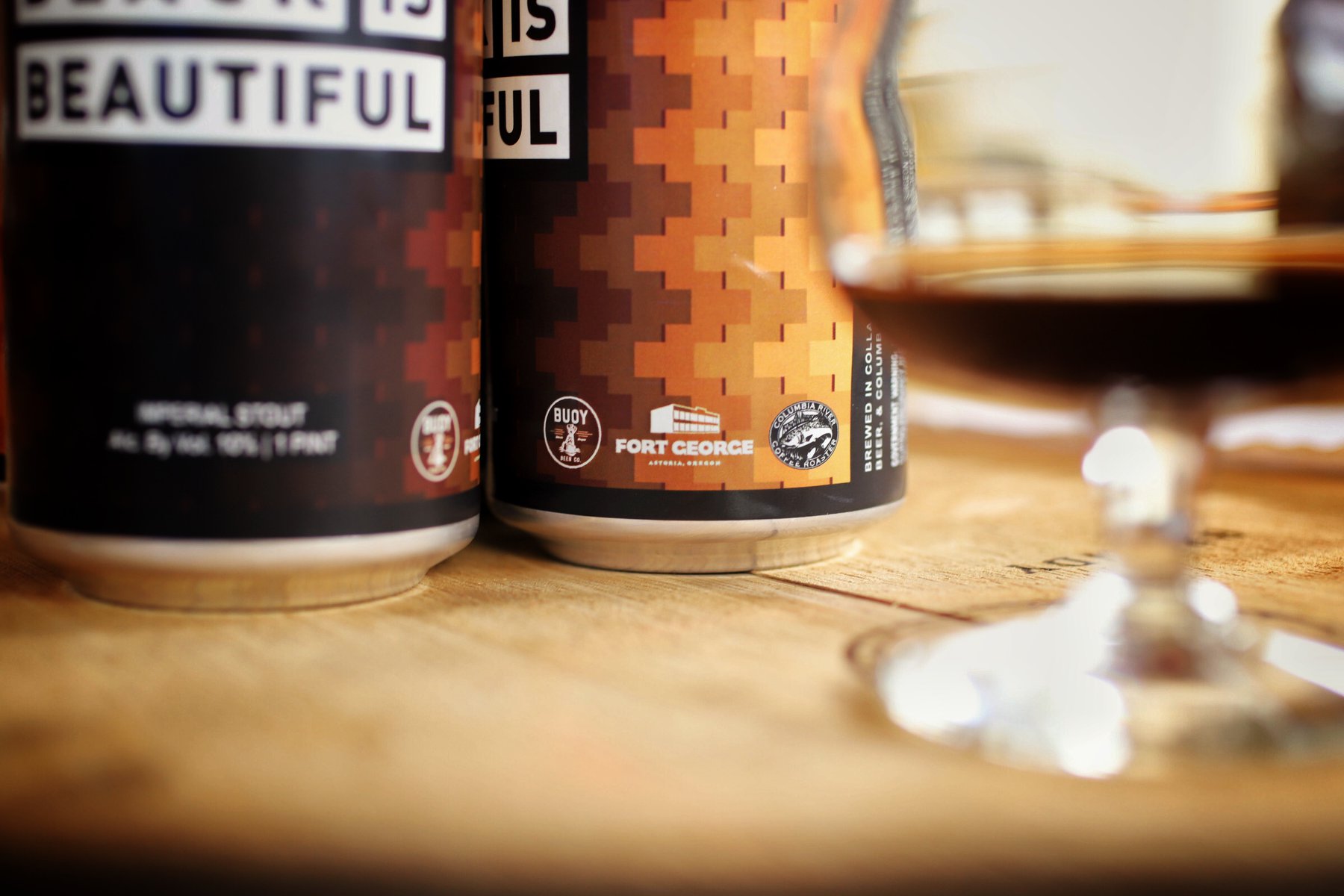 Black Is Beautiful Imperial Stout
Collaboration with Fort George, Buoy Beer Co. + Columbia River Coffee Roaster
This collaborative effort initiated by Weathered Souls Brewing from San Antonio, Texas began with a stout recipe and a goal to raise awareness between breweries and their customers of the injustices people of color continue to face on a daily basis.
Our neighbors from Buoy Beer and Columbia River Coffee Roasters joined Fort George, not only to help brew this beer, but to come together in a unified voice to shout, without a doubt, Black is Beautiful. Astoria is listening.
Each of us will be helping to sell this collaborative beer, with 100% of the proceeds for this initial beer going to the Black Resilience Fund of Portland. And on top of that, Fort George Brewery will be matching any additional donations made by its employees who have voiced that they would like to do their part.
The base recipe of this 10% oatmeal stout was made by Weathered Souls Brewing, but we got together with Astoria's Columbia River Coffee Roaster to choose both Ethiopian and Guatemalan custom roasted coffee for this beer. We were going for both fruity and toasty characteristics with a classic coffee aroma.  9.2% ABV
Pre-order cases of Black Is Beautiful Imperial Stout for $96.00 per case by clicking here.