Fort George & Georgetown Collaborate on 2023 Fanzine IPA
|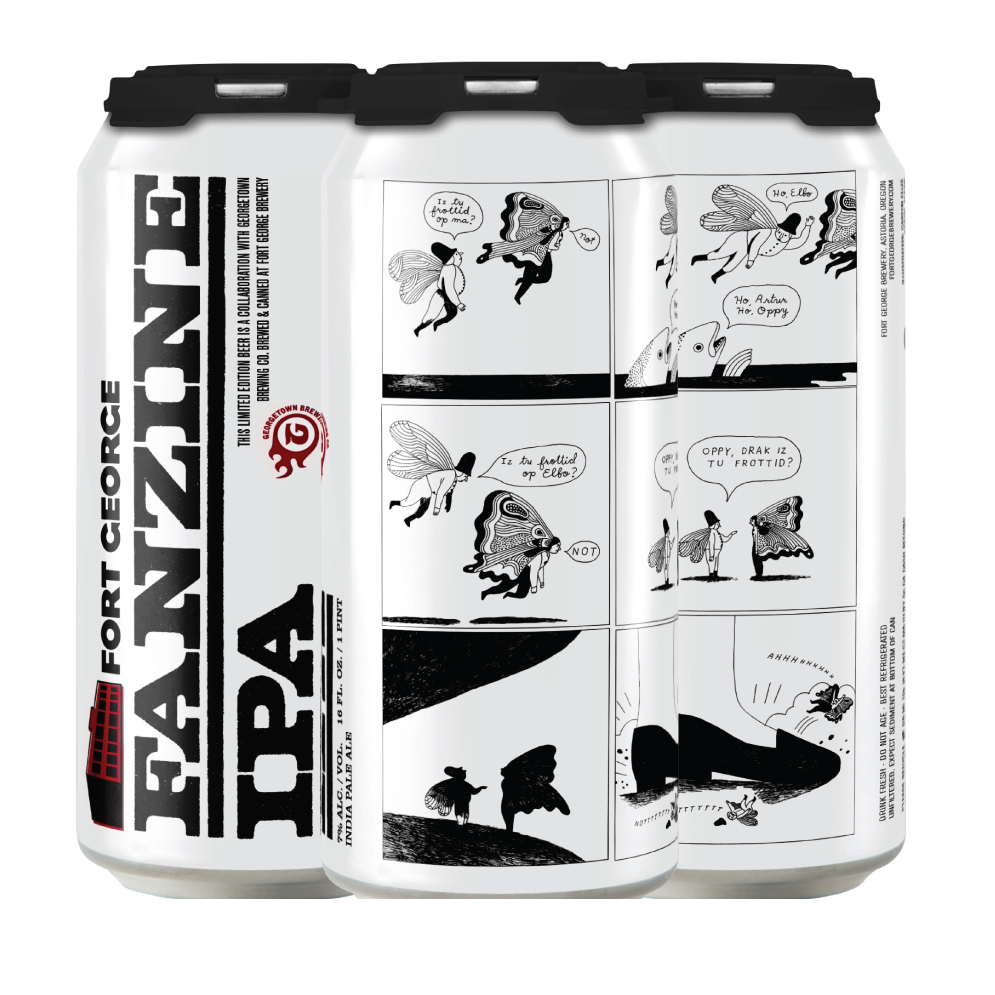 The days are getting longer and hopefully a bit warmer. And with this change comes the annual release of Fanzine IPA from Fort George Brewery. On the 2023 release of this popular collaboration IPA, the Astoria brewer has teamed up with Seattle's Georgetown Brewing.
In brewing Fanzine IPA, Fort George and Georgetown reached out to their friends at Yakima Chief Hops. The beer is brimming with hundreds of pounds of Cryo Hops. This results in aromas of mandarin orange, gooseberry, papaya with whiffs of floral, slightly resinous and sweet aromatics. The flavor profile is described as slightly sweet, perfectly bitter, berry and orange zest with a light, zingy finish. All this in an IPA that sits at 7% ABV.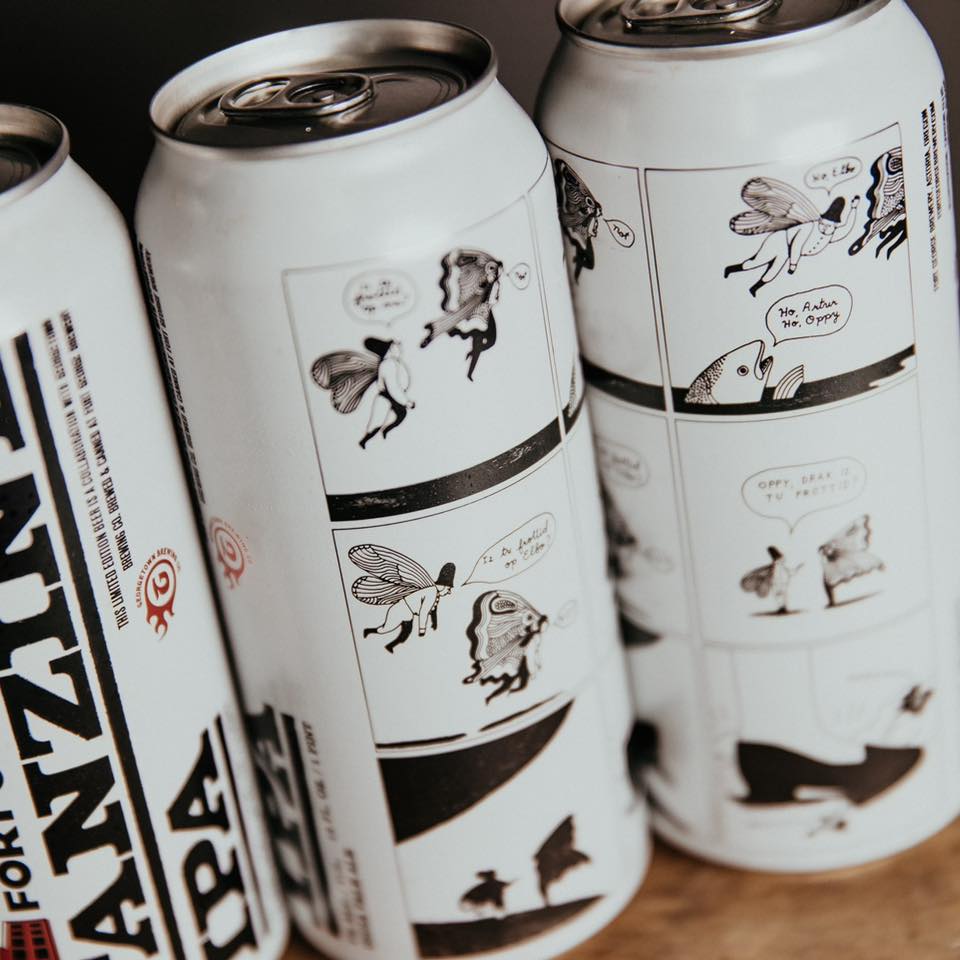 With each release of Fanzine IPA, Fort George reaches out to a different artist to design the beer label. For the 2023 release, Carson Ellis has created the label. Carson is the author/illustrator of Home and Du Iz Tak, illustrator of the Wildwood Book Series, and artistic mastermind behind the brewery's City of Dreams can art.
If you're digging this year's artwork, Fort George has a limited run of signed posters that were printed right down the street at Astoria Signs. There are also shirts available too. Merchandise ships anywhere in the US & Canada at https://fortgeorgebrewery.com/shop/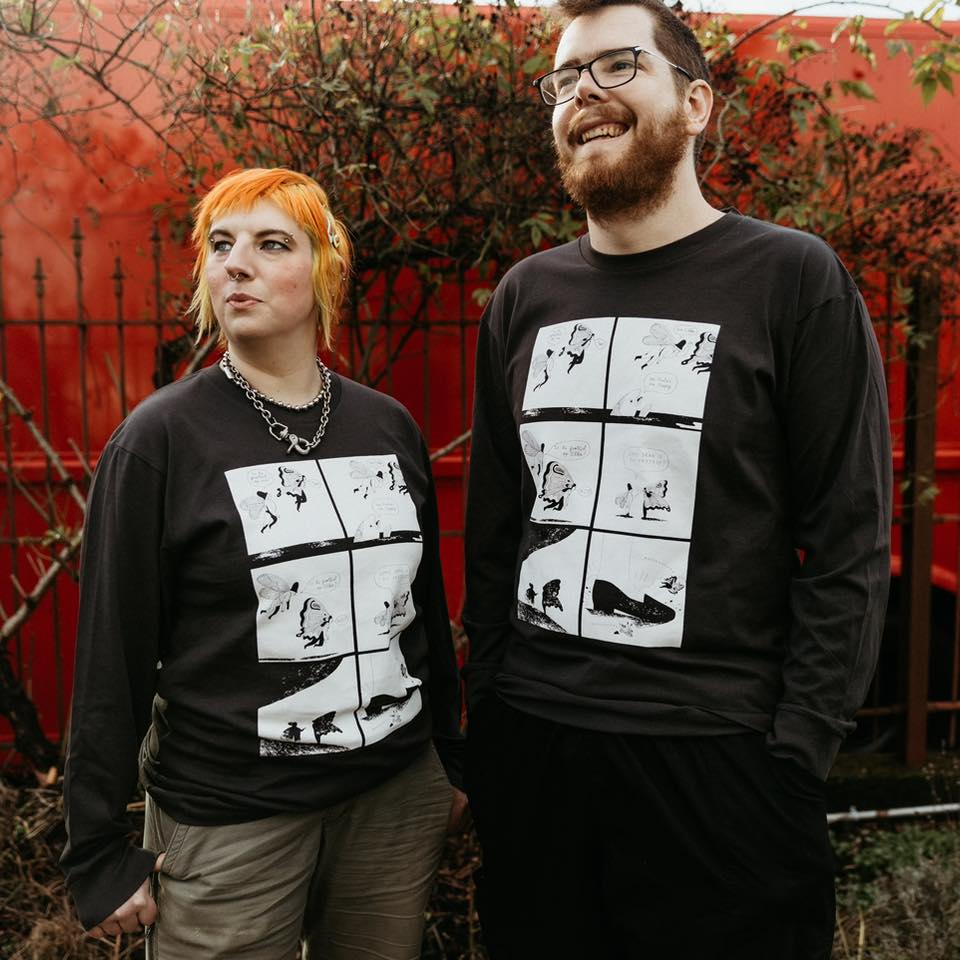 Fanzine IPA is now available at Fort George Brewery and its making its way to distribution across the Pacific Northwest. Cases can also be purchased for shipping in Oregon and Washington at $84 each.