Founders Brewing Announces its 2021 Beer Release Calendar
|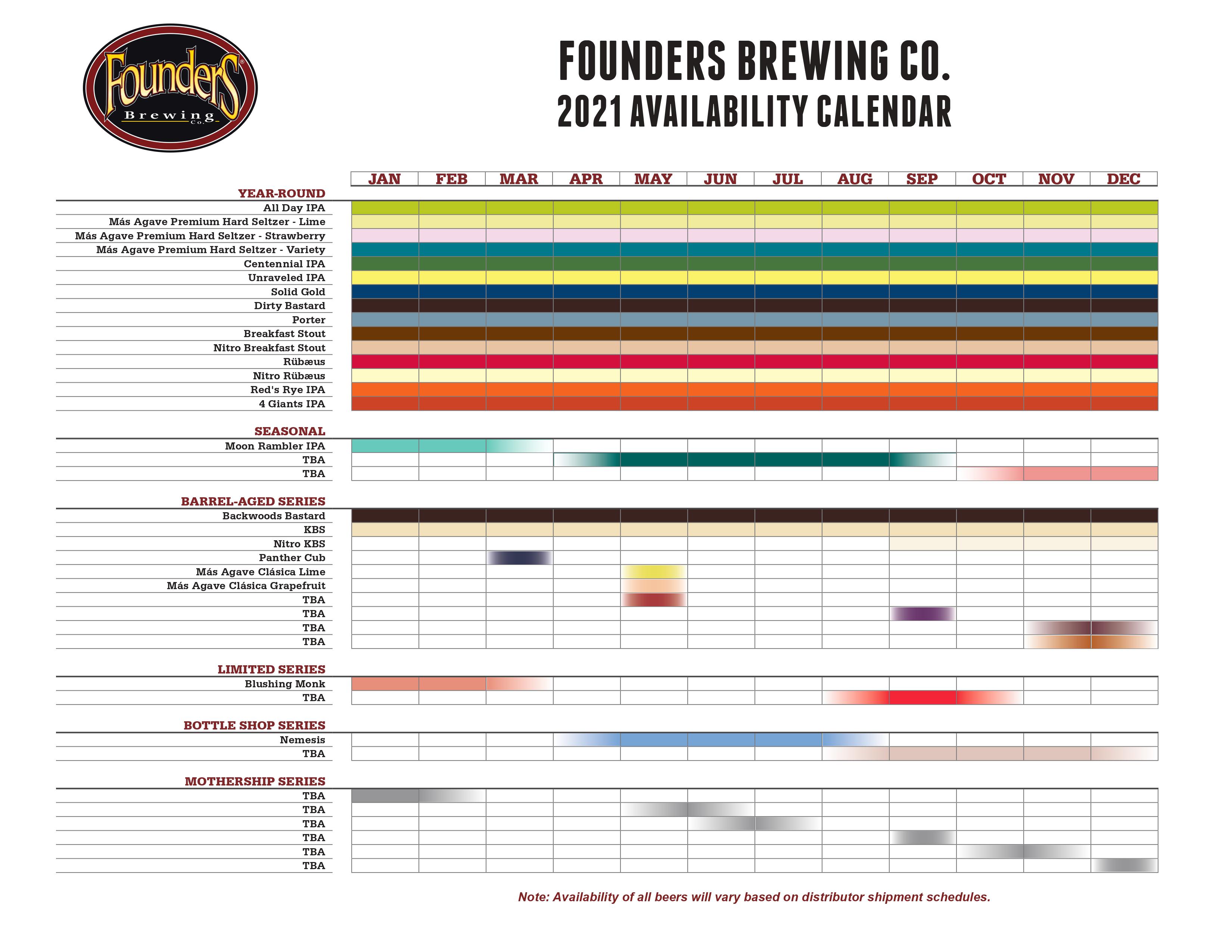 With the new year a few weeks away, Founders Brewing has announced its 2021 Beer Release Calendar. The brewery owned by Mahou San Miguel of Spain will return with many fan favorites and a few new year-round offerings. Highlights for the upcoming the year include Más Agave Clásica, Más Agave Premium Hard Seltzer, 4 Giants IPA, Bottle Shop Series # 1: Nemesis, and Panther Cub.
Más Agave Clásica
Our barrel-aged imperial gose-style ales return to the Barrel-Aged Series lineup in May 2021 in lime and grapefruit variants! A third, yet-to-be-announced Más Agave Clásica variant will also see nationwide distribution in May 2021. Does something seem a little different? Más Agave Clásica is the new name for our tequila barrel-aged beer, Más Agave – we updated the name and the label design to better set it apart from Más Agave Premium Hard Seltzer. Not to worry, it's the same cocktail-inspired beer you know and love!
Más Agave Premium Hard Seltzer
That's right – our first ever hard seltzer was such a hit that you'll be able to find it in all 50 states starting in March 2021. Más Agave Premium Hard Seltzer Strawberry and Lime will be available in 6-packs of 12oz cans, with a third flavor, Más Agave Premium Hard Seltzer Grapefruit, available exclusively in our first ever variety 15-pack.
4 Giants IPA
We've made a lot of imperial IPAs over the years and, in turn, have had a lot of arguments over which one is the absolute best. So, to settle this once and for all, our brewers mashed up four of our favorite recipes into the ultimate imperial IPA. 4 Giants boasts aggressive bitterness balanced by a malty, sweet backbone while huge aromatics come courtesy of the seven American hop varieties. 9.2%
This big, beautiful imperial IPA needed packaging to match its oversized attitude, so we're putting it in 4-packs of 16oz cans! Looks for it year-round beginning in late February with national availability in March.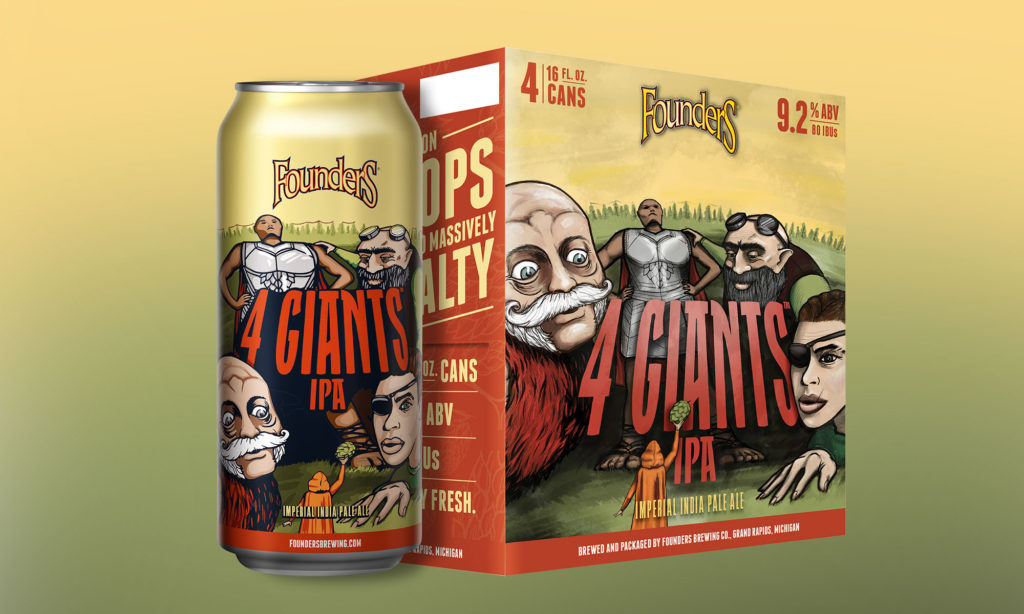 Bottle Shop Series # 1: Nemesis
They don't make 'em like they used to. Or do they? The Bottle Shop Series is a tribute to when craft brewers first pushed the limits of brewing. When beer drinkers sought big flavor and refined quality above all else. When beer packaging was nothing more than a blank box with a label stuck on the side. This series is for you: the beer connoisseur who settles for nothing less than the very best.
To kick this series off with a bang we're bringing back an oldie-but-goodie, Nemesis:
What's your Nemesis? Ours is a barleywine-style ale brewed with roasted malts and no shortage of hops for a pleasantly bitter, booming flavor. Pouring with a slight and subtle mahogany hue and a multitude of flavors that melt on your tongue – this is one Nemesis you'll feel good about keeping around. 11.2% ABV.
Look for Nemesis in 4-packs of 12oz bottles as part of the Bottle Shop Series beginning in April 2021.
Panther Cub
It started its life in our Grand Rapids taproom at Black Beer Party a few years back, became a highly sought after entry in our Mothership Series and now it's getting its own national release as part of our 2021 Barrel-Aged Series.
A robust porter, Panther Cub is aged in the finest bourbon barrels available along with a kiss of maple syrup and vanilla extract. The aroma of maple and vanilla combine with a surprisingly deep character to make this rare creature one to gaze upon fondly. Don't let it fool you, this kitty has claws. 9.2% ABV.
Panther Cub will be released as in 4-pack 12oz bottles and on draft nationwide starting in early March 2021 (no draft in UT).