Founders Brewing Launches Solid Gold Premium Lager
|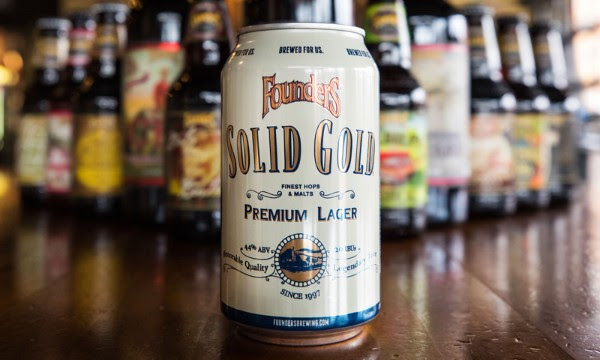 Founders Brewing has just launched its latest beer to join its year-round lineup of beers. Solid Gold Premium Lager is a sessionable lager that is brewed for sessions where you may enjoy multiple beers.
Solid Gold is a premium lager that enhances the Founders Brewing portfolio of beers. This lager sits at a manageable 4.4% ABV with 20 IBUs.
Our brewery was built on an attitude of no regrets. An attitude of taking risks to bring the best beer possible to our fellow renegades and rebels. Never brewing to style, but always brewing what we want to drink. Our take on a classic, Solid Gold is a drinkable premium lager brewed with the highest quality ingredients. Challenging what a lager can be? That's something we won't regret. – Founders Brewing
Solid Gold is available year-round on draft and in 6-pack and 15-pack 12 ounce cans. To find Solid Gold near you use the Founders Beer Locator.