Fremont Brewing 2020 Fresh Hop Beers – Farm to Ferment, Cowiche Canyon, and Head Full of Fresh Hops
|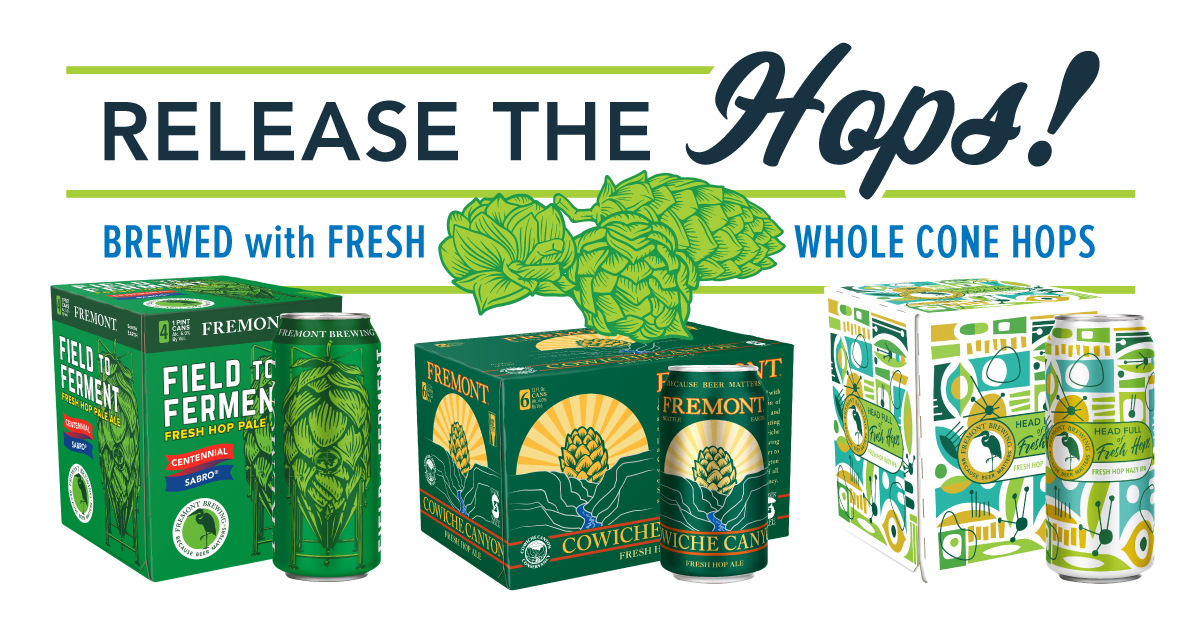 As the 2020 hop harvest continues, Fremont Brewing has unveiled its fresh hop beer releases for the fall season. Set to release three fresh hop beers this year, the first beer to be released from the Seattle brewer is Farm to Ferment – Fresh Hop Pale Ale. It will be followed by Cowiche Canyon – Fresh Hop Ale and Head Full of Fresh Hops – Fresh Hop Hazy IPA.
Each harvest, Fremont Brewing travels over the Cascade range to the Yakima Valley where it partners with a handful of hop growers. Its brewers and sensory team then pick the most flavorful of each hop variety for our beers. The fresh hops the Fremont selects then make a speedy trip from farm to brewing kettle within mere hours, always less than 24 hours after harvest. Each of these fresh hop beers is brewed with an average of 25 monstrous pounds of whole cone, fresh hops per barrel!
All three beers will be packaged in cans and will see full distribution in the Fremont Brewing distribution footprint beginning a few days after the posted brewery release dates. Fremont will also release a few brewery-only fresh hop draft options
Here's a rundown on the three fresh hop can releases from Fremont Brewing…
FIELD TO FERMENT 
Fresh Hop Pale Ale
Releases on September 16 
Field to Ferment is all new this year, with one version only featuring a fresh hop blend and all new packaging. 2020's Field to Ferment is brewed with a hand selected blend of Centennial and Sabro fresh hops. All this fresh hop taste needed a bigger can, so look for Field to Ferment in 16 oz. 4 packs with hop-a-rrific artwork.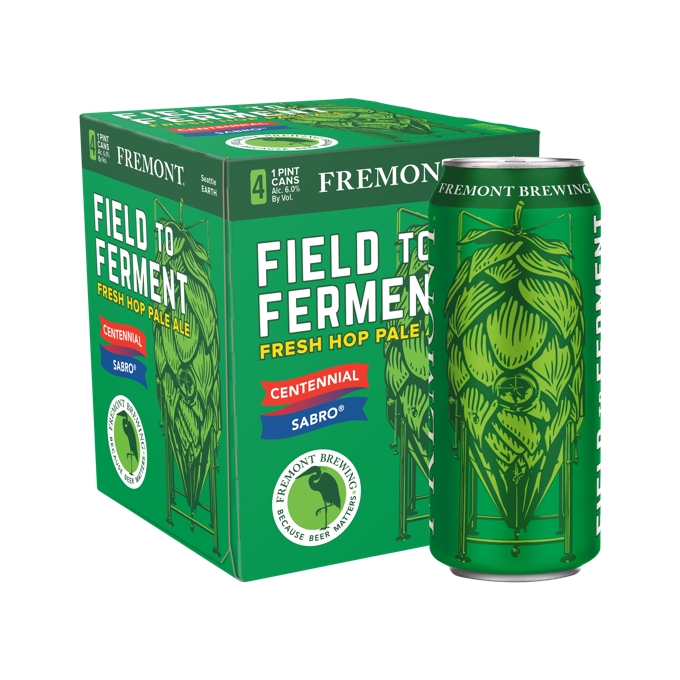 COWICHE CANYON
Fresh Hop Ale
Releases on September 23
Cowiche Canyon Fresh Hop Ale is brewed with Citra, Simcoe, Mosaic and Ekuanot organic hops grown in the Cowiche Canyon of the Yakima Valley. A certified Salmon Safe beer, we brew Cowiche Canyon ale in partnership with hop-growing wizards from the Yakima Valley in an effort to expand the organic hop industry in Washington State…Because Organic Hops Matter! A portion of all sales fund the Cowiche Canyon Conservancy.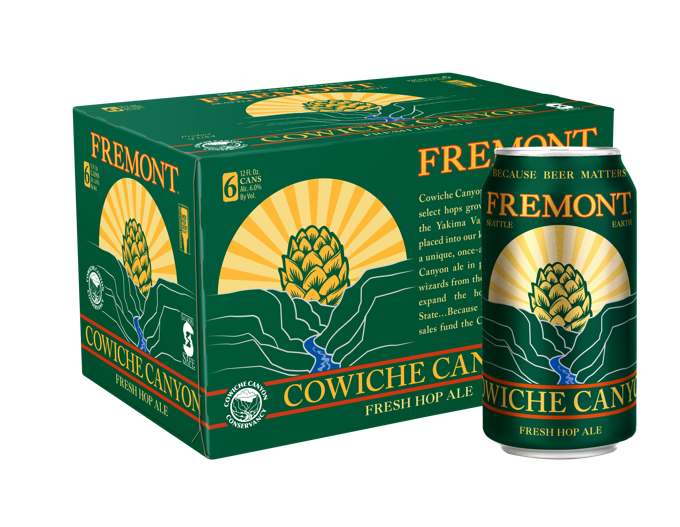 HEAD FULL OF FRESH HOPS
Fresh Hop Hazy IPA
Releases on October 5
Head Full of Fresh Hops is jam packed with Mosaic and Talus fresh hops from Yakima and loaded into the brew kettle within mere hours of harvest. Fresh hop beers are the height of our brewing year. Head Full of Fresh Hops hazy IPA delivers an incredible amount of tropical, citrus and stone fruits to your hop hungry palate. Boom!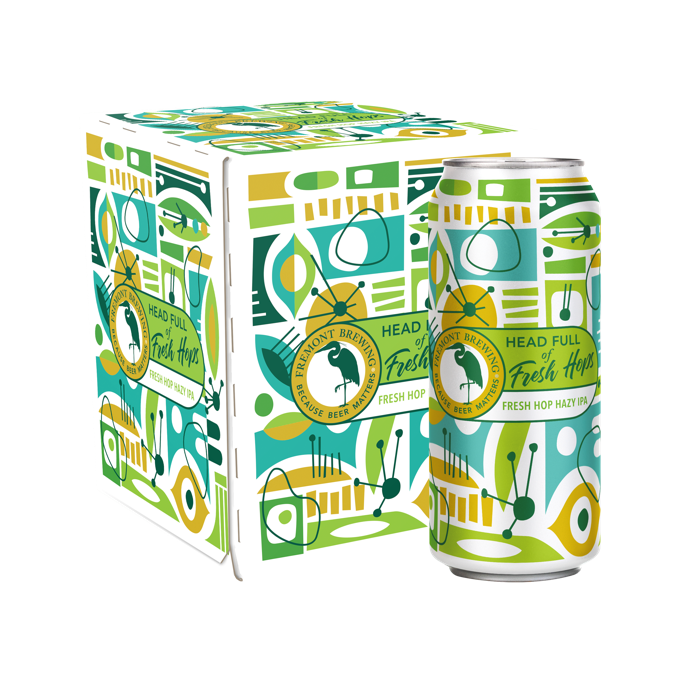 Crack open a can of fresh hop beer this fall and release the hops! Our one ask of you: please do enjoy these beers absolutely fresh for the optimal adventure they represent…Because Fresh Hop Beer Matters!