Fremont Brewing Announces 2020 Beer Release Calendar
|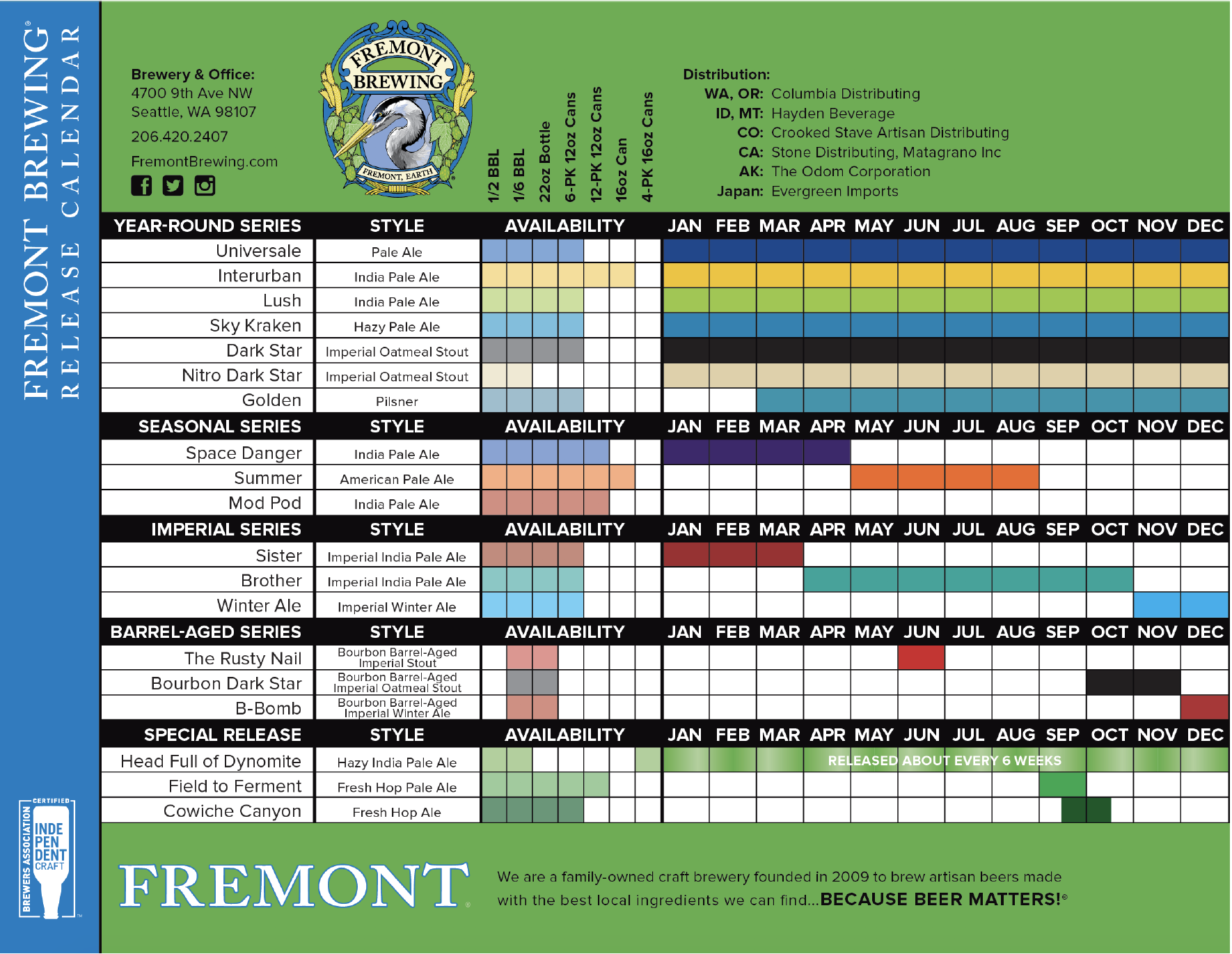 Fremont Brewing has many favorites and a few new beers coming to market this year as the Seattle based brewery has announced its 2020 Beer Release Calendar.
This year Fremont Brewing will add a new year-round beer its lineup with Golden Pilsner joining Universale, Interurban IPA, Lush IPA, Sky Kraken Hazy, Dark Star, and Nitro Dark Star. Fremont will also be adding a 16 ounce offerings of both Lush and Golden Pilsner at some point this year, with a date to be determined.
When it comes to seasonal offerings, Fremont will add a new one, Space Danger IPA that is now out in the marketplace. This new IPA will join Summer and Mod Pod IPA as part of this series. Head Full of Dynomite will return as the brewery's rotation Hazy IPA. Expect a new release every 6 weeks.
Fremont will return with its Imperial Series with Sister IIPA, Brother IIPA, and Winter Ale. The brewery's Barrel-Aged Series will include The Rusty Nail, Bourbon Dark Star, and B-Bomb. Many of these will have variants as it relates to the barrel aging. Then at the end of summer, Fremont will return with its Fresh Hop beers of Field to Ferment and Cowiche Canyon.
Here are details on both Golden Pilsner and Space Danger IPA.
Golden Pilsner
Down & Dirty: Bohemian Pilsner Malt, White Wheat, and Acidulated Malt with Czech Saaz hops.
ABV:  4.5%           IBU: 20
Color: Yellow
Aroma: Water cracker, honey, lemon, honeysuckle, grassy
Flavor: Moderate sweetness with a light bitterness and a crisp, light body
Availability: January draft only, February package
Fresh Range: 90 days from packaged-on date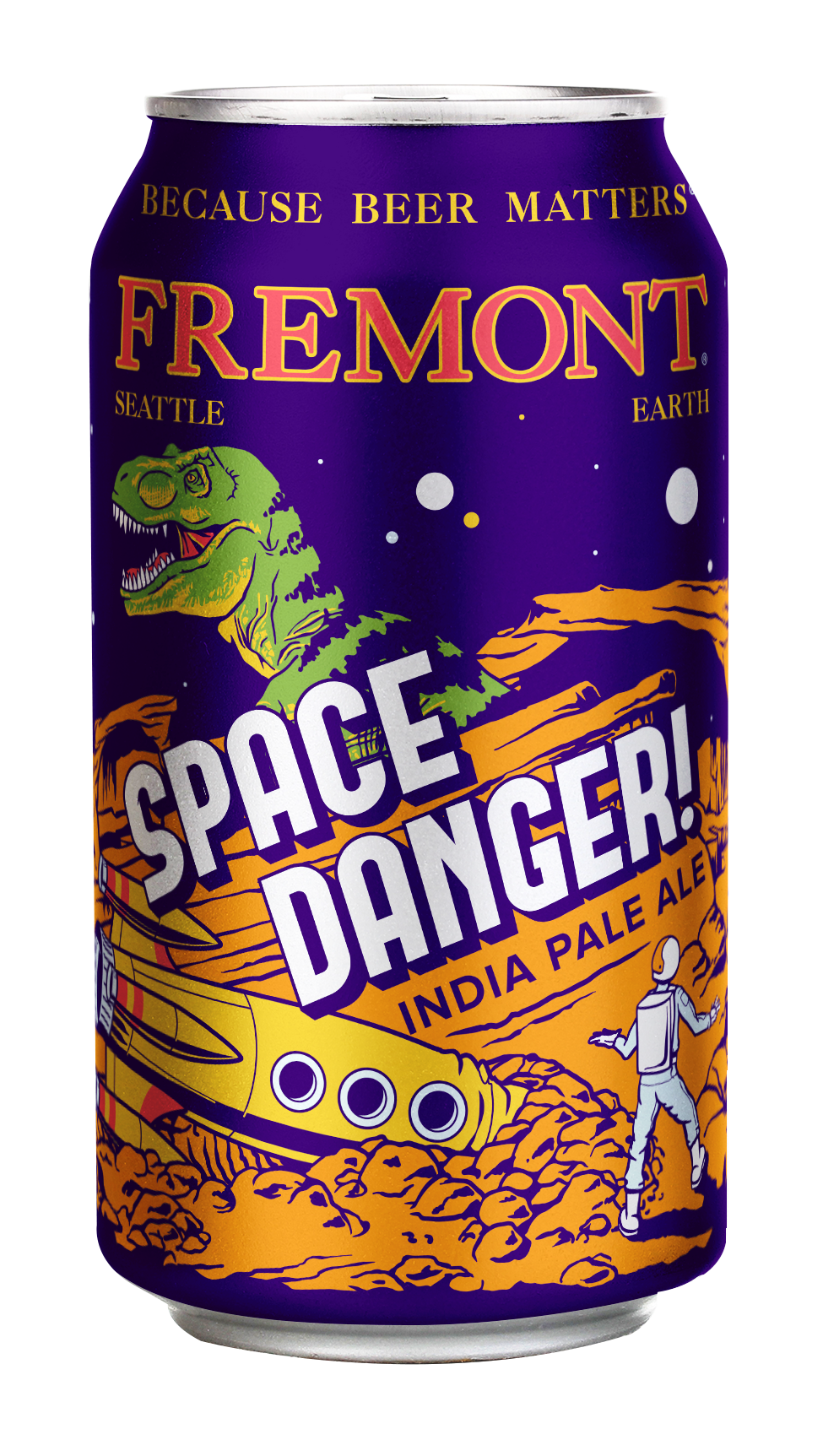 Space Danger IPA
Down & Dirty: 2-Row Pale malt, Rolled Oats, and White Wheat with Simcoe, Sabro, and Centennial hops.
ABV:  7.0%           IBU: 61
Color: Light orange
Aroma: Coconut, peach, pineapple, citrus, black pepper, woody
Flavor: Subtle sweet aromatics with moderate bitterness and a medium, mouthwatering body
Availability: January 1 – April 30
Fresh Range: 90 days from packaged-on date