Fremont Brewing Set To Release Brew 5000 English-Style Barleywine
|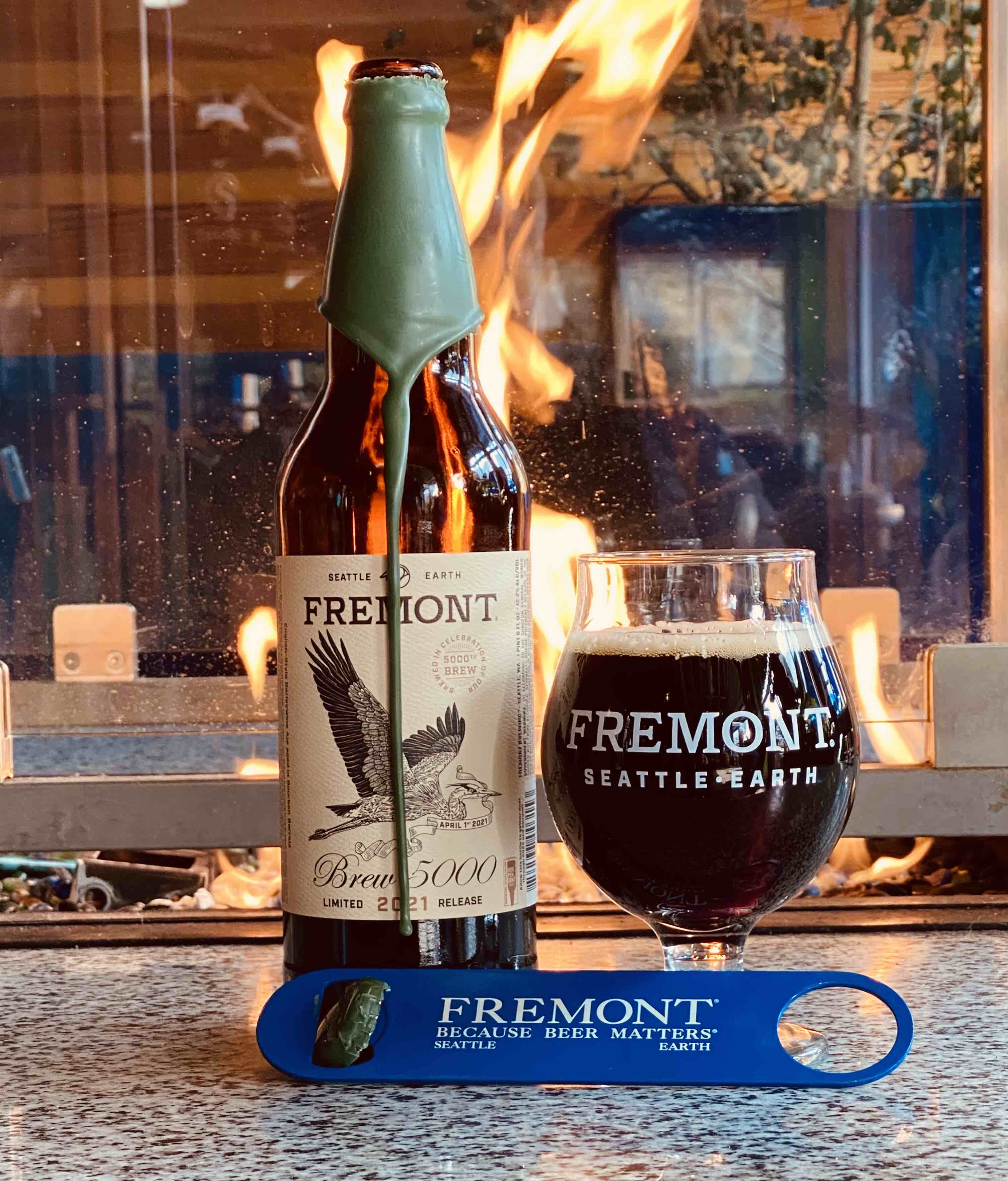 Seattle, WA – Fremont Brewing is proud to announce the release of Brew 5000, the latest bottle drop from its popular and long-running barrel-aged series. A limited edition English-style barleywine brewed to commemorate our 5000th batch of beer since launching the brewery, Brew 5000 spent a full 16 months in 10–15-year-old, single-use bourbon barrels.
"We've had an incredible journey since bringing our dream of opening a brewery to life in 2009. Years later, our journey continues, and we couldn't be more excited to share Brew 5000 with you, our craft beer family that continues to grow and support us through the years," said Matt Lincecum, Co-Founder and Brewer, Fremont Brewing.
Deep brown in color with enticing aromas of dark fruit, toffee, oak, vanilla, and sherry, this English-style barleywine achieves its 12.2% ABV with a combination of floor-malted English barley and white wheat, while Golding and Magnum hops provide a degree of balance with 30 IBU. We then put Brew 5000 to rest in our cellar where extended barrel-aging in bourbon casks ultimately delivers a flavor experience that is equal parts subtle and complex. Rich and robust with a warming finish, this strong ale is a remarkably smooth beer that is just as rewarding to drink now as it will be years down the road.
Brew 5000 is the continuation of a tradition we started in 2015, when we bottled our first barleywine, Brew 1000. Our brewery has changed plenty in the six years since, but we've never wavered on the two things guiding our barrel program: excellence and patience. A nod to tradition and the product of these principles, Brew 5000 is, above all, an expression of our deep and sincere appreciation for every beer fan who has joined us on our journey.
The pre-sale will take place on Thursday, April 1st at 12PM via FremontBrewing.com/brew-5000. Orders will be limited to two 22-ounce bottles and one Magnum bottle per household per day while supplies last.  Order pick-ups will start at Fremont's Urban Beer Garden on Saturday, April 3rd at 12PM.