Full Sail Brewing Welcomes in Spring with Believing is Seeing Double IPA
|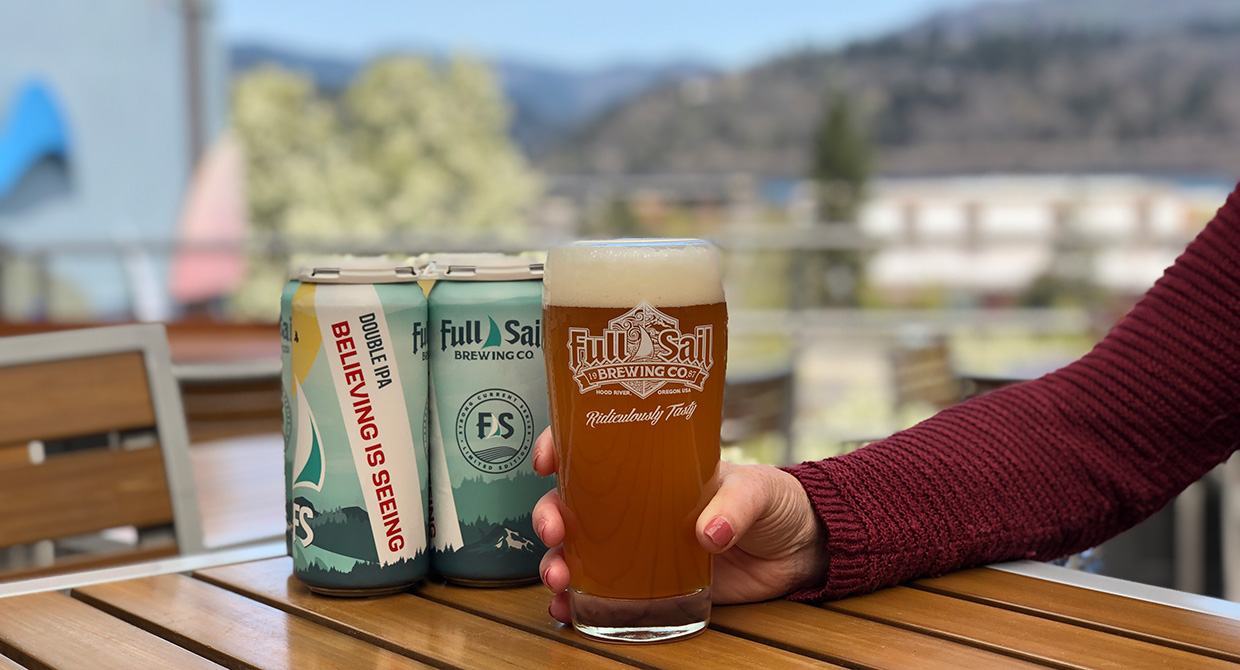 A new, bold IPA from Full Sail Brewing is arriving on store shelves as the longtime Hood River brewer releases Believing is Seeing Double IPA as part of its Strong Current IPA Series.
This new Double IPA was developed by Brewmaster Greg Doss along with his team of brewers on Full Sail's small batch pilot brew system to tap in their Pub prior to being scaled up for this larger release. Believing is Seeing Double IPA is brewed using Pale malt that's combined with oats to create a deep golden base to showcase huge Azacca and Citra hop additions that's high on hop aromatics yet perfectly balanced and goes down so smooth. It sits at ABV 8.5% and 55 IBUs.
"The beer was so unbelievably tasty we just had to share it with our beer friends and fans in 16 oz cans," said Brewmaster Greg Doss, in a press release. "Expect big tropical fruit, spicy mango, and tangerine aromas that explode your senses (in a good way)."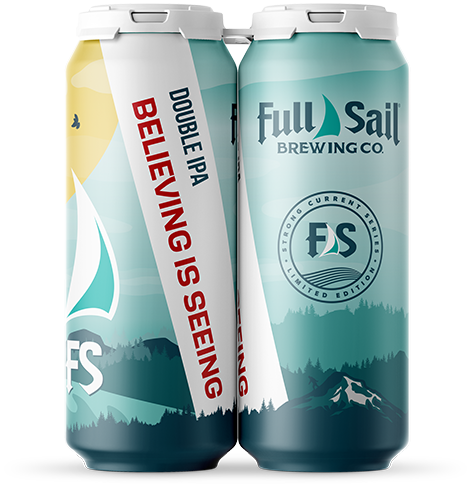 Look for Believing is Seeing Double IPA through the month of June in 4-packs of 16 oz cans and limited draft.