Gavin Lord's Hetty Alice Beers Launch Party
|
Just one month ago, Gavin Lord announced the debut of Hetty Alice Brewing Co., an alternating proprietorship brewed at his other new project, Living Haüs Beer Co. This new project brings the award-winning brewer in the spotlight on a new lineup of beers that'll explore his creative side.
On Thursday, September 15, you can be one of the first to try Gavin's new beers when Belmont Station hosts the Hetty Alice Beer Launch Party, with Gavin in attendance from 5:00-8:00pm. On tap will be three new beers – Super Fresh West Coast IPA, West Coast IPA, and Bavarian Style Pilsner – two of which will also be available in cans.
Gavin grew to a prominent roll in the brewing industry through his 7+ years brewing at pFriem Family Brewers. There he moved up to lead its well curated barrel-aged beer program and the opening of pFriem's barrel aging facility in Cascade Locks.
Then in early 2021, Gavin decided to leave pFriem to live life on the road with his wife while traveling around North America in a converted school bus. After returning to Oregon, he partnered with Mat Sandoval and Conrad Andrus to open Living Háus Beer Co. in the former brewery space of the shuttered Modern Times Beer location in Portland. Living Háus opened earlier this summer in mid-July.
Gavin named his new brewery after his maternal grandmother, Hetty Alice. His grandmother was a kind soul that made sure that anyone that would enter her house was well fed and taken care of, just like you were family.
Hetty Alice Draft Lineup:
West Coast IPA – Cans and Draft
Hetty Alice IPA pours a flaxen blonde with a dense crown of white foam. Aromas of mandarin and white grape lead to robust notes of blueberry, mango and guava. The finish is light, playful and crisp. 6.7% ABV
Bavarian Style Pilsner – Cans and Draft
Hetty Alice Pilsner pours a brilliant straw-gold with generous snow white foam. Aromas of wildflowers and citrus give way to notes of fresh bread, cracked pepper and tangerine. The finish is refreshing, vibrant and clean. 4.7% ABV
Super Fresh West Coast IPA – Draft ONLY
Take their West Coast IPA and add a plethora of Amarillo fresh hops. Amarillo hops impart a distinct flowery, spicy, tropical, citrus-like flavor and aroma. The citrus has strong qualities of orange and lemon.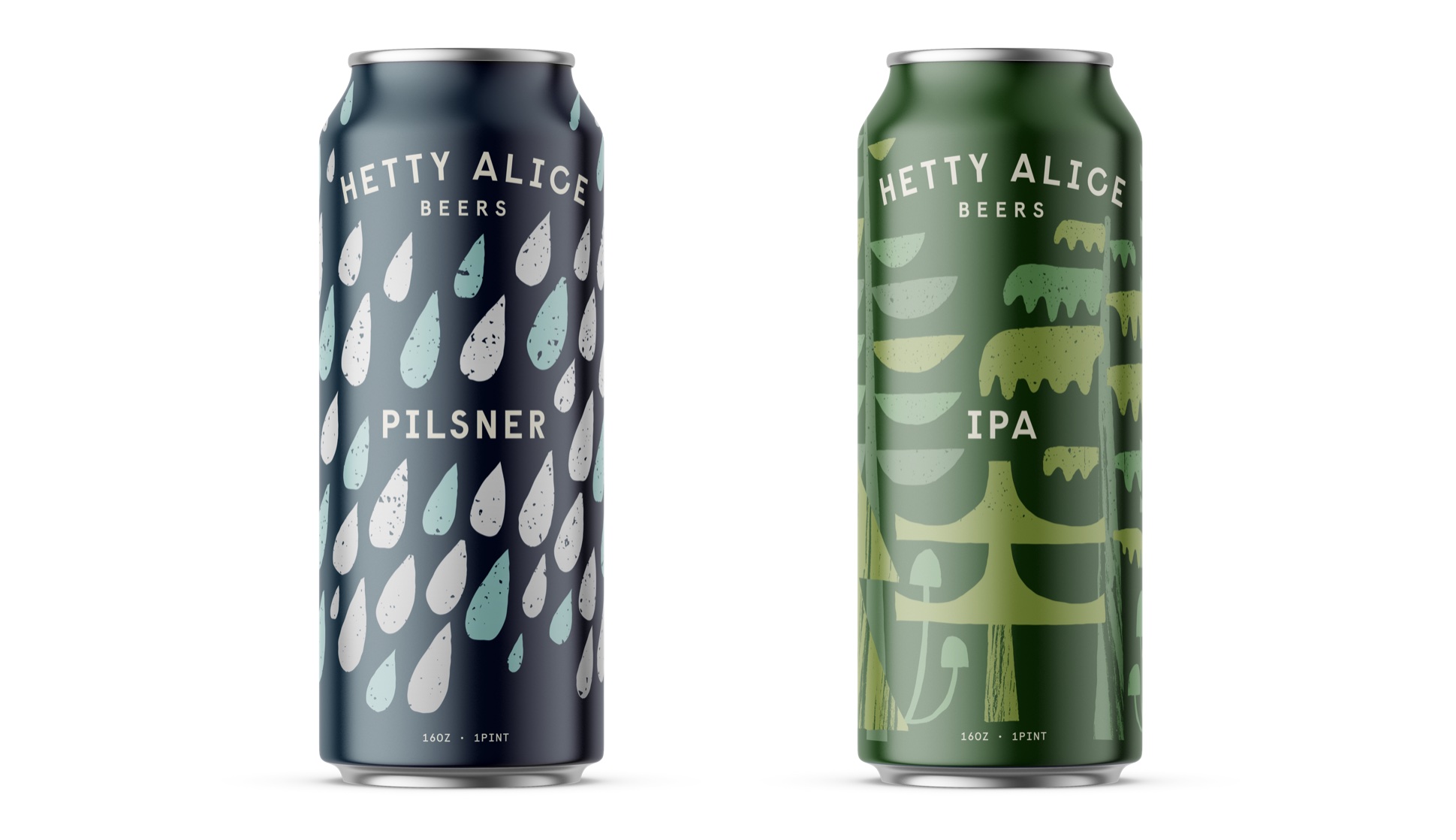 Hetty Alice beers are distributed in Oregon by Day One Distribution.
Belmont Station
4500 SE Stark
Portland, OR 97215