Gigantic Brewing 2019 Fall Beer Releases Including Collaborations with Reuben's Brews and Anchorage Brewing
|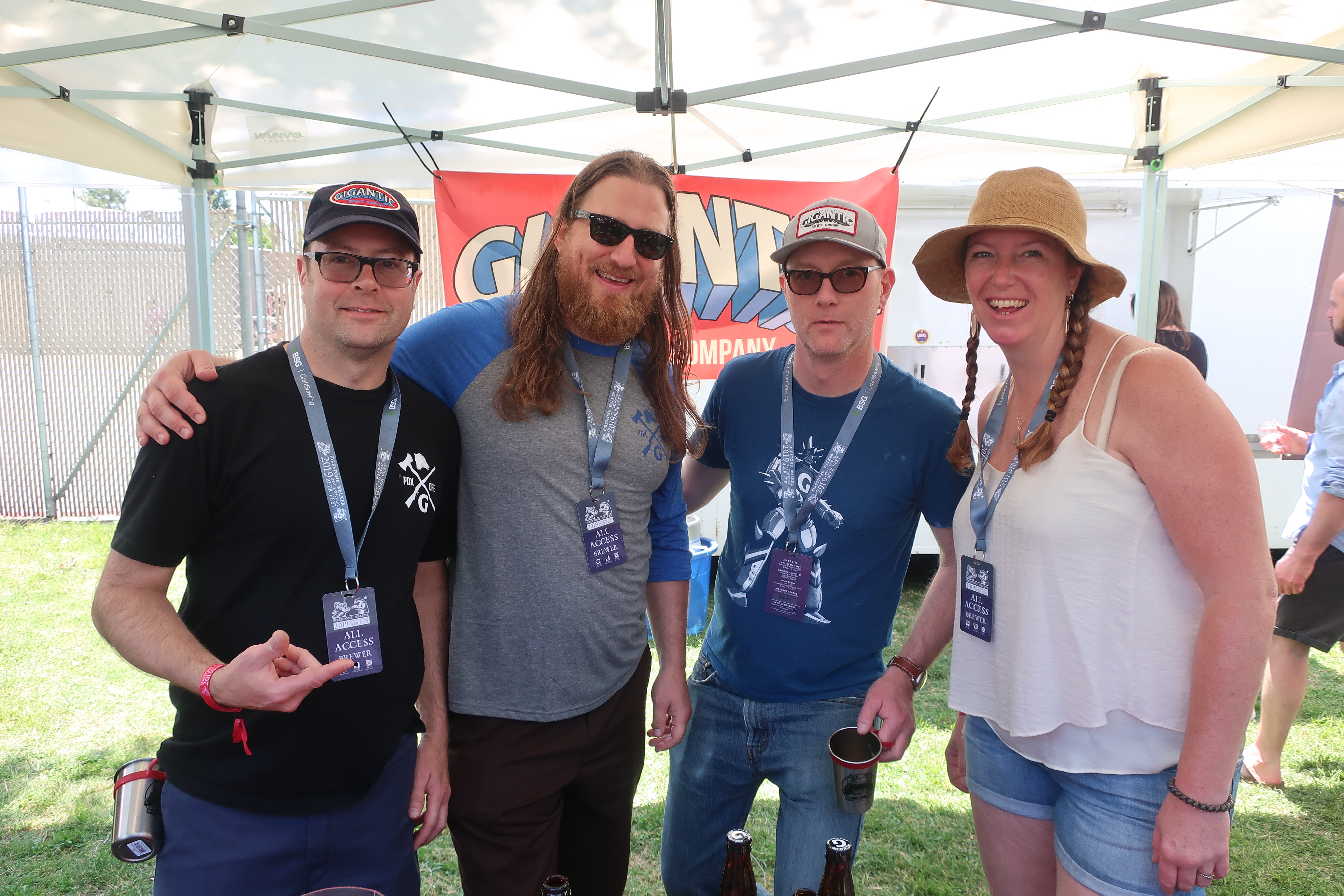 Gigantic Brewing has been busy brewing up a few new seasonal beer as a couple of the beers make their return. Already out in the marketplace in 500mL bottles and on draft is LP Stout, The Cat Ate My Stash & Pissed on the Xmas Tree, Fluffy Tufts Juicy IPA, and All Nighter Imperial Mocha Stout, a beer brewed in collaboration with Reuben's Brews. Then in another week, Electric Hazy DIPA, a collaboration with Anchorage Brewing will see its release.
Here's a rundown on each of the five new beers as provided to us from Gigantic Brewing…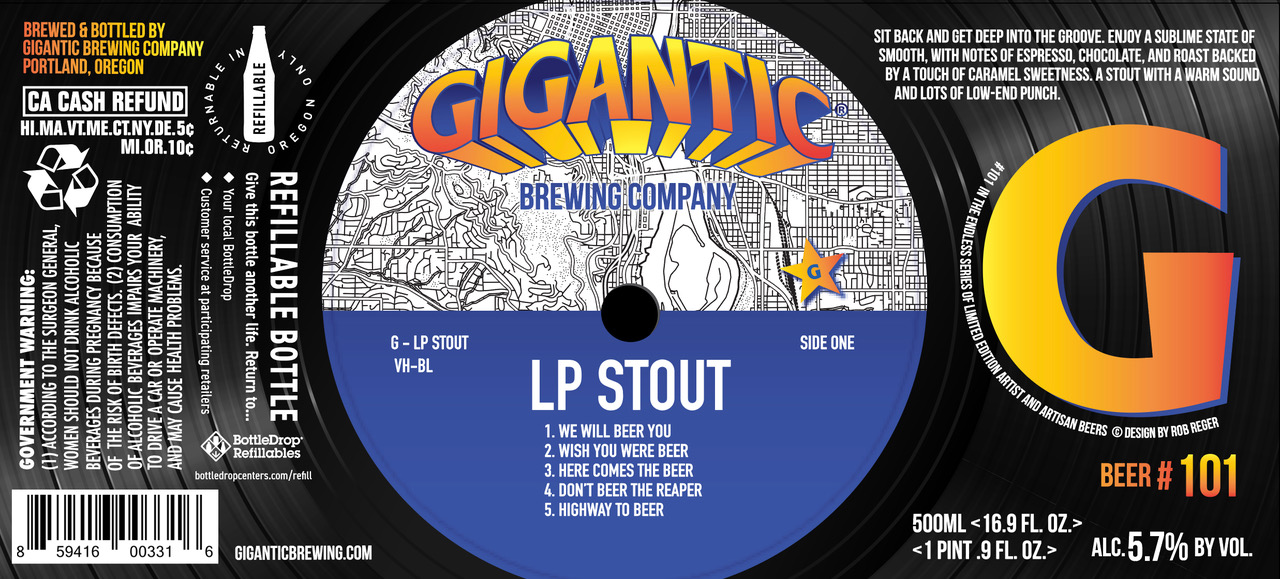 LP Stout
Sit back and get deep into the groove. Enjoy a sublime stateof smooth, with notes of espresso, chocolate, and roast backed by a touch of caramel sweetness. A stout with a warm sound and lots of low-end punch.
*CURRENTLY AVAILABLE in bottles and on nitro and draft in Oregon. Coming soon to Washington!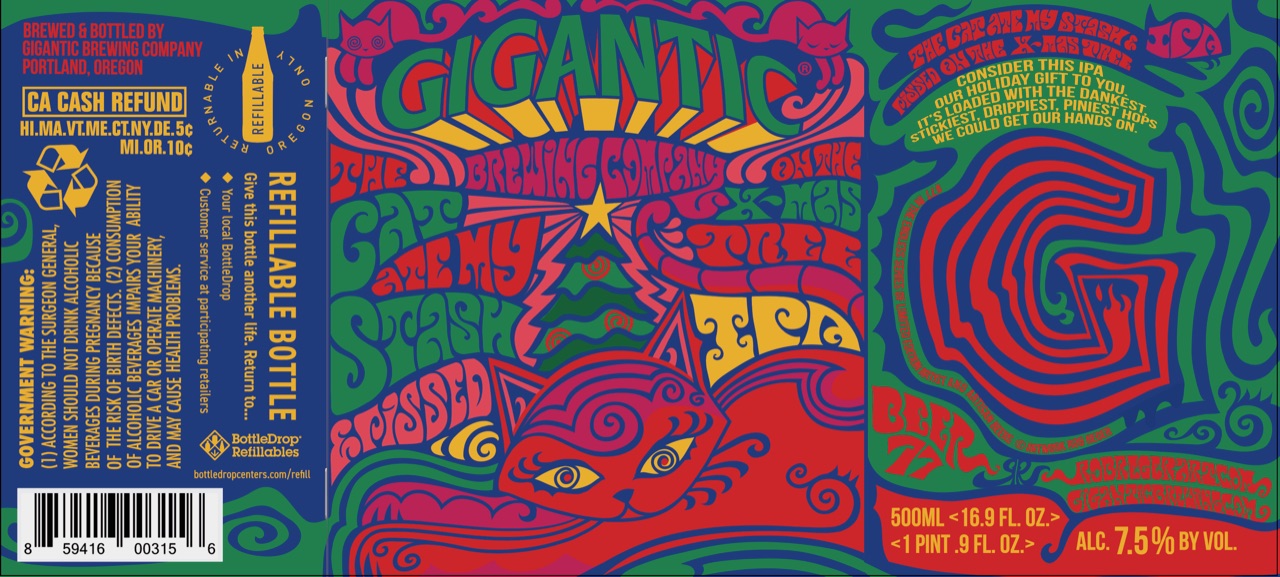 The Cat Ate My Stash & Pissed on the Xmas Tree
Consider this IPA our holiday gift to you.  It's loaded with the dankest, stickiest, drippiest, piniest hops we could get our hands on. This festive beer is the perfect addition to
*CURRENTLY AVAILABLE on draft and in bottle in OR & WA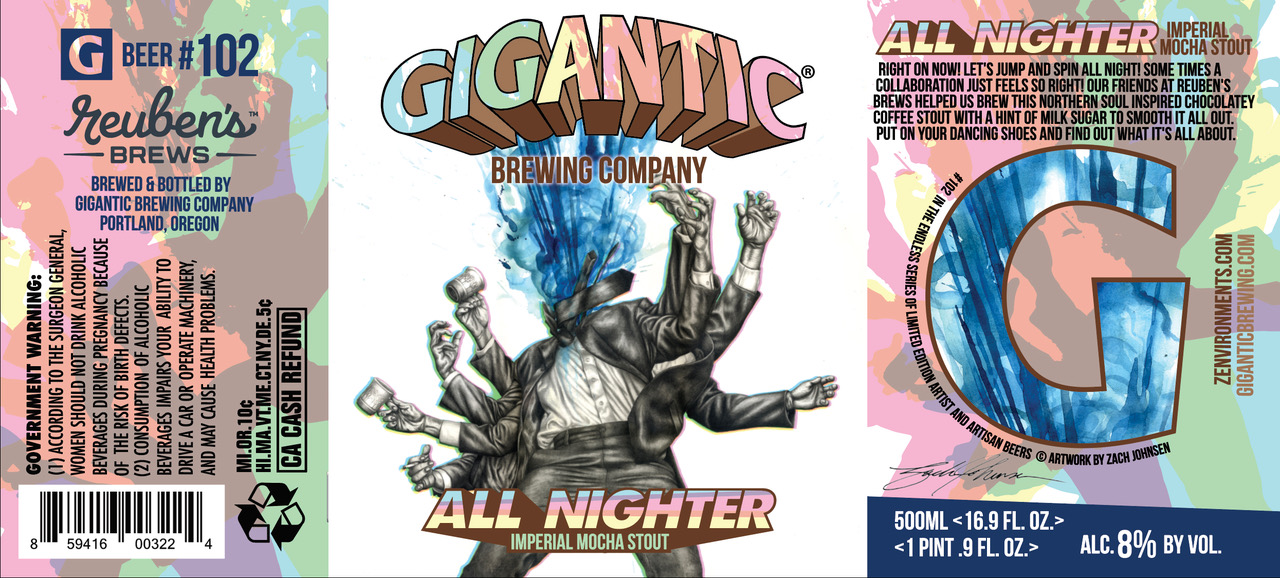 All Nighter Imperial Mocha Stout
Right on Now! Let's jump and spin all night! Some times a collaboration just feels so right! Our friends at Reuben's Brews helped us brew this Northern Soul inspired chocolatey coffee stout with a hint of milk sugar to smooth it all out. Put on your dancing shoes and find out what it's all about.
*CURRENTLY AVAILABLE on draft and in bottle in OR & WA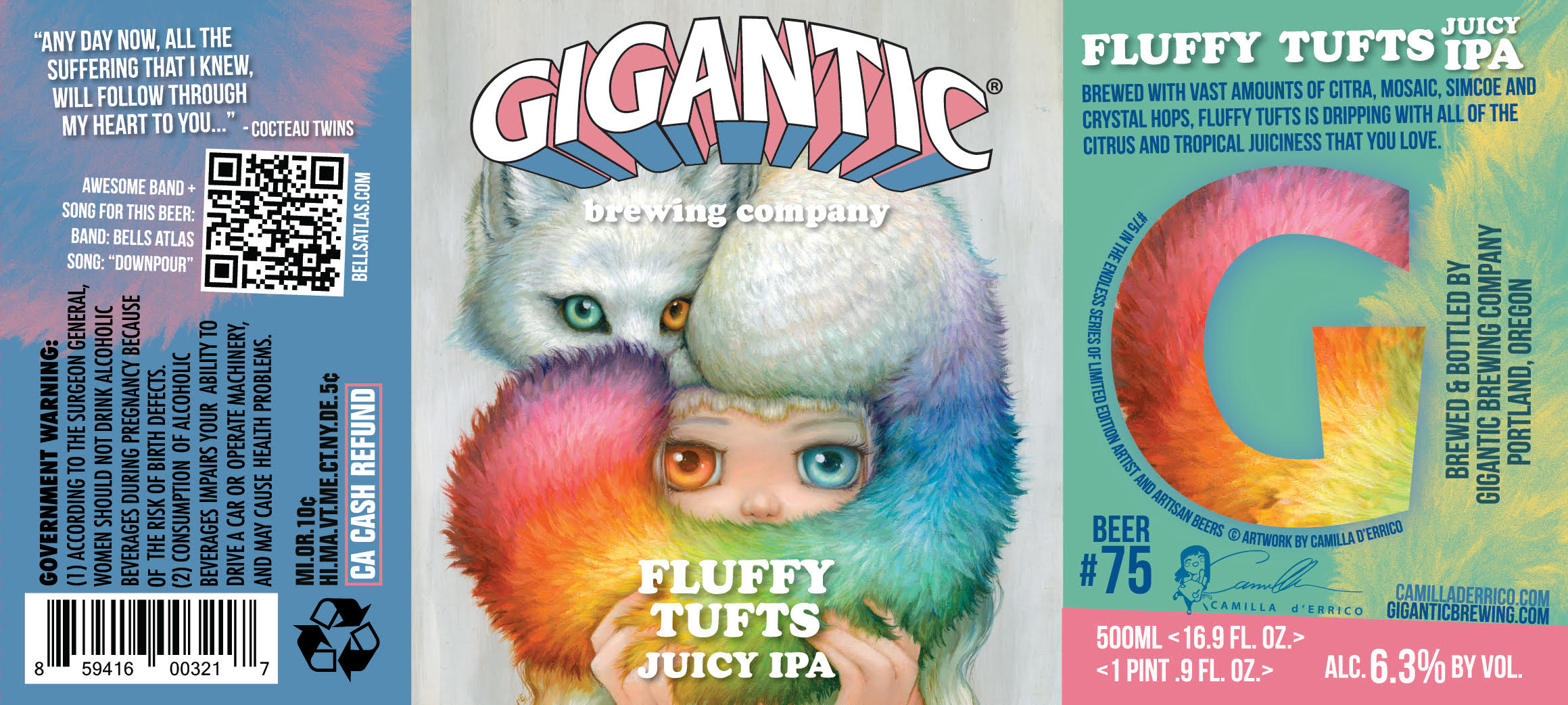 Fluffy Tufts Juicy IPA
This Juicy IPA was brewed with vast amounts of citra, mosaic, simcoe and crystal hops and just dripping with all the citrus and tropical juiciness that you love.  Citra and mosaic have quickly become our favorite combinations for juicy IPAs.  Add in the pineapple notes of simcoe and the tropical essence of crystal and you have yourself one damn tasty IPA.
*Release at Gigantic TUESDAY, November 19th 2019 on draft and in bottle in OR & WA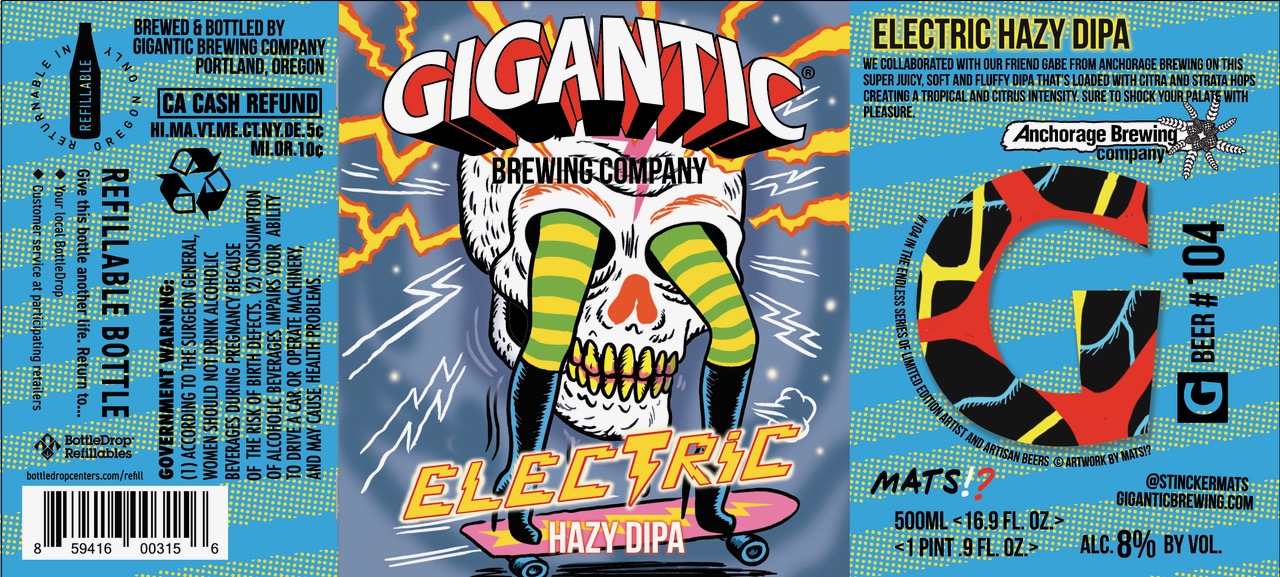 Electric Hazy DIPA
We collaborated with our friend Gabe from Anchorage Brewing up in Alaska on this super juicy, soft and fluffy DIPA that's loaded with Citra and Strata hops creating a tropical and citrus intensity.  Sure to shock your palette with pleasure
*Release at Gigantic TUESDAY, November 26th 2019 on draft and in bottle in OR & WA