Gigantic Brewing & 54'40 Brewing Collaborate on Pure Chaos IPA
|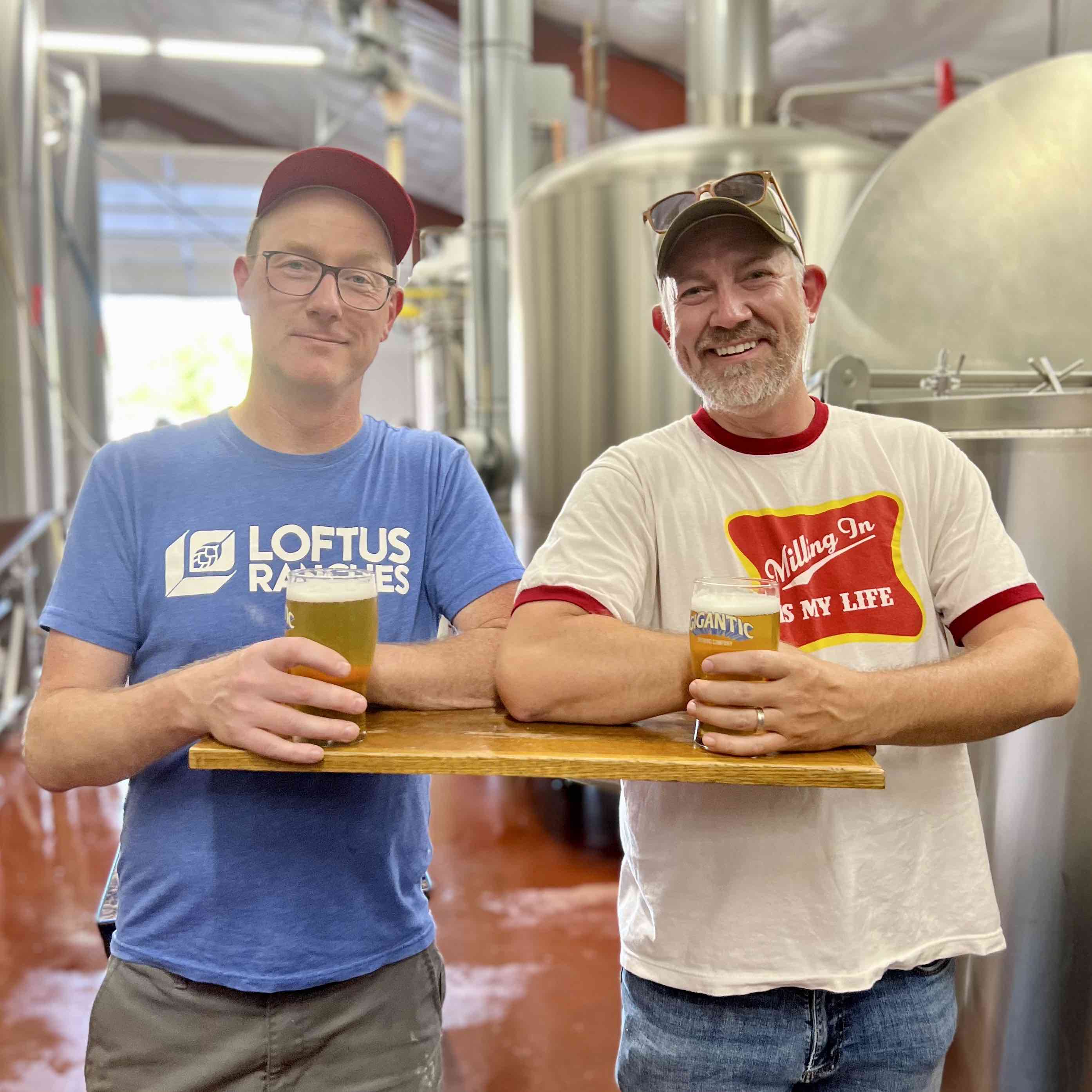 When Van Havig and Bolt Minister reunite to collaborate on a new beer, pure chaos is sure to reign supreme. Yes, its true that Van invited Bolt from 54'40 Brewing over to Gigantic Brewing to brew a West Coast Style IPA.
The result is a Pure Chaos IPA, a West Coast Style IPA that takes inspiration from the Cascadia region. This new IPA brings together a variety of ingredients that complement each other perfectly. The addition of oats smooths out the bold hop punch as only a West Coast IPA can deliver. It's described as offering citrus rind aroma, with some berry and melon fruitiness, throw in a light caramelly malt base and end with a dry piney finish.
It is only breweries such as these, with brewmasters who previously worked together and have known each other for 14 years, could pull off something that is Pure Chaos.
"Have you ever spoken to Bolton James Minister? founder, owner, brewmaster of 54'40?" inquires Van Havig of Gigantic. "Well it's a lot like this beer – all over the place, but it comes together in the end."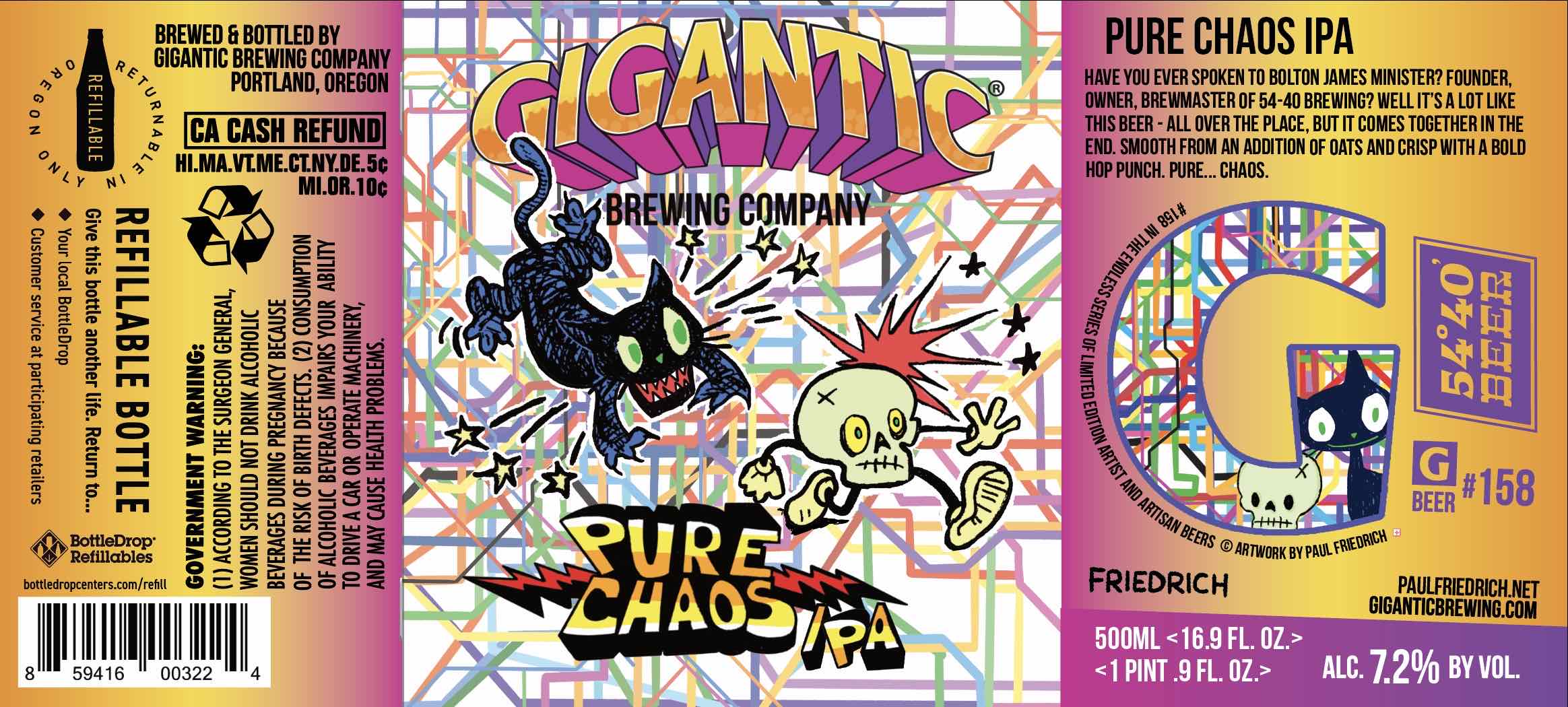 The label artwork for Pure Chaos IPA was created by Paul Friedrich, as he returns for his second beer label for Gigantic Brewing. He captured the label for Pure Chaos IPA perfectly. Friedrich is a pop icon and artist, internationally known for his low pop aesthetics with comic book sensibilities. His visuals are rooted in late night cable television that celebrates and relives cultural cornerstones. Friedrich is a creative juggernaut, and has worked with Disney, Adult Swim and Cartoon Network, adcampaigns, album art for bands and commercials for the NHL.
Pure Chaos IPA is now available on draft and in 16.9oz refillable bottles at both Gigantic Brewing locations in Portland and in distribution in the Portland metro area and throughout Oregon.