Gigantic Brewing Announces Its 2021 Beer Release Calendar
|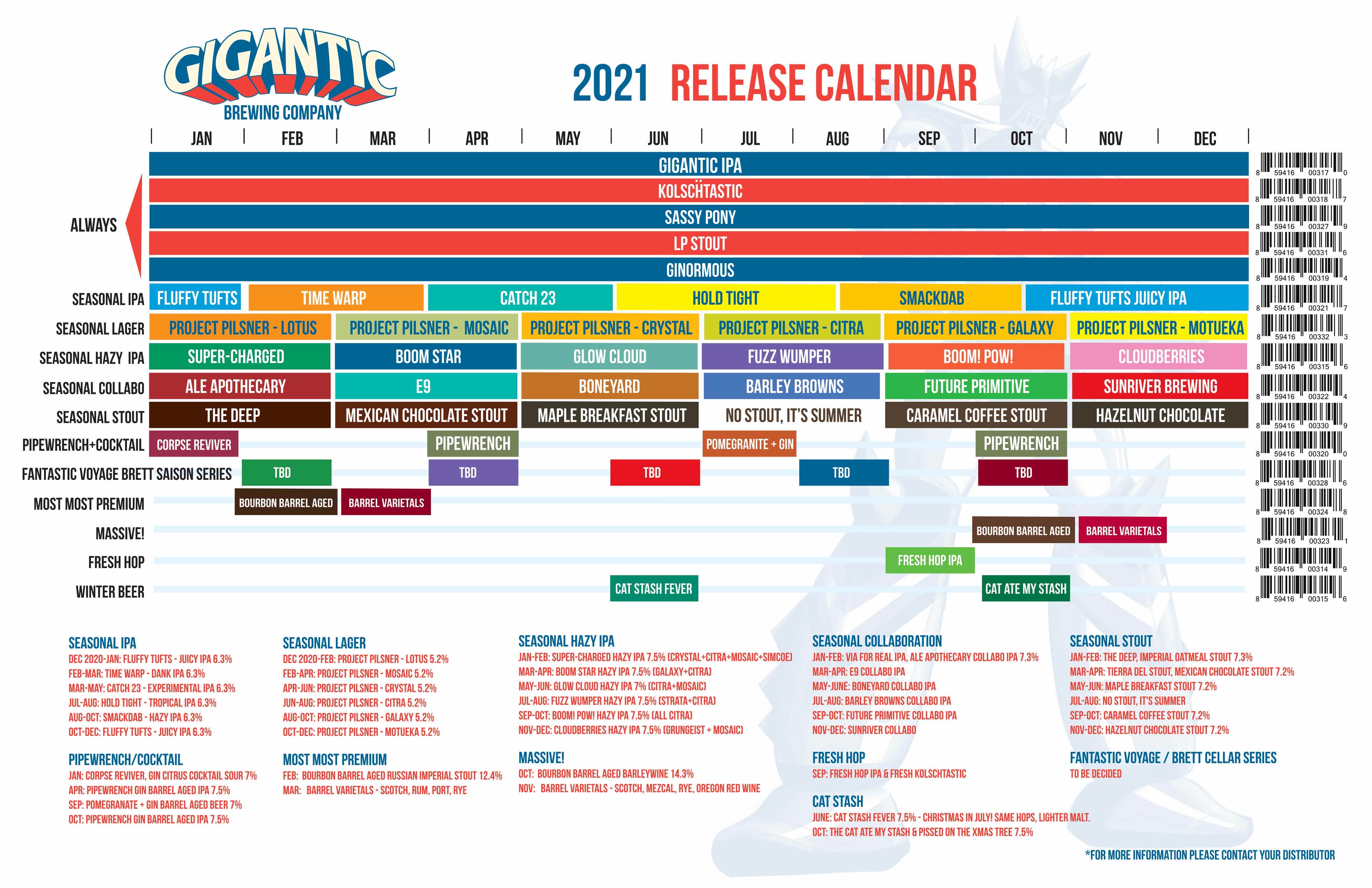 As Gigantic Brewing enters its ninth year, the Southeast Portland based brewer has announced its 2021 Beer Release Calendar. The coming year will see a handful of collaboration beers, a new seasonal stout series and more.
Collaboration partners in the coming year will include Boneyard Beer, Barley Brown's Beer, E9, Future Primitive, and Sunriver Brewing. To get the year started out right, Gigantic's collaboration with The Ale Apothecary, Via For Real, is already hitting the marketplace and is available for home beer delivery as well by clicking here.
Here's a breakdown on what to expect from Gigantic Brewing in the coming year as provided to us by Dr. Ben Love himself.
SEASONAL COLLABO
Our collaboration with The Ale Apothecary 'Via For Real' IPA gets 2021 started right. Next up is a collaboration with E9 from Tacoma, WA called 'Stretchin' Out' IPA which will feature a devastatingly awesome combination of Sultana, Strata, Mosaic and Simcoe hops. The next series of collaborations feature long time friends and hop monsters Tony, Tyler and Kevin and their breweries Boneyard, Barley Browns, and Future Primitive. The year wraps up with a collaboration with our friends at Sunriver Brewing.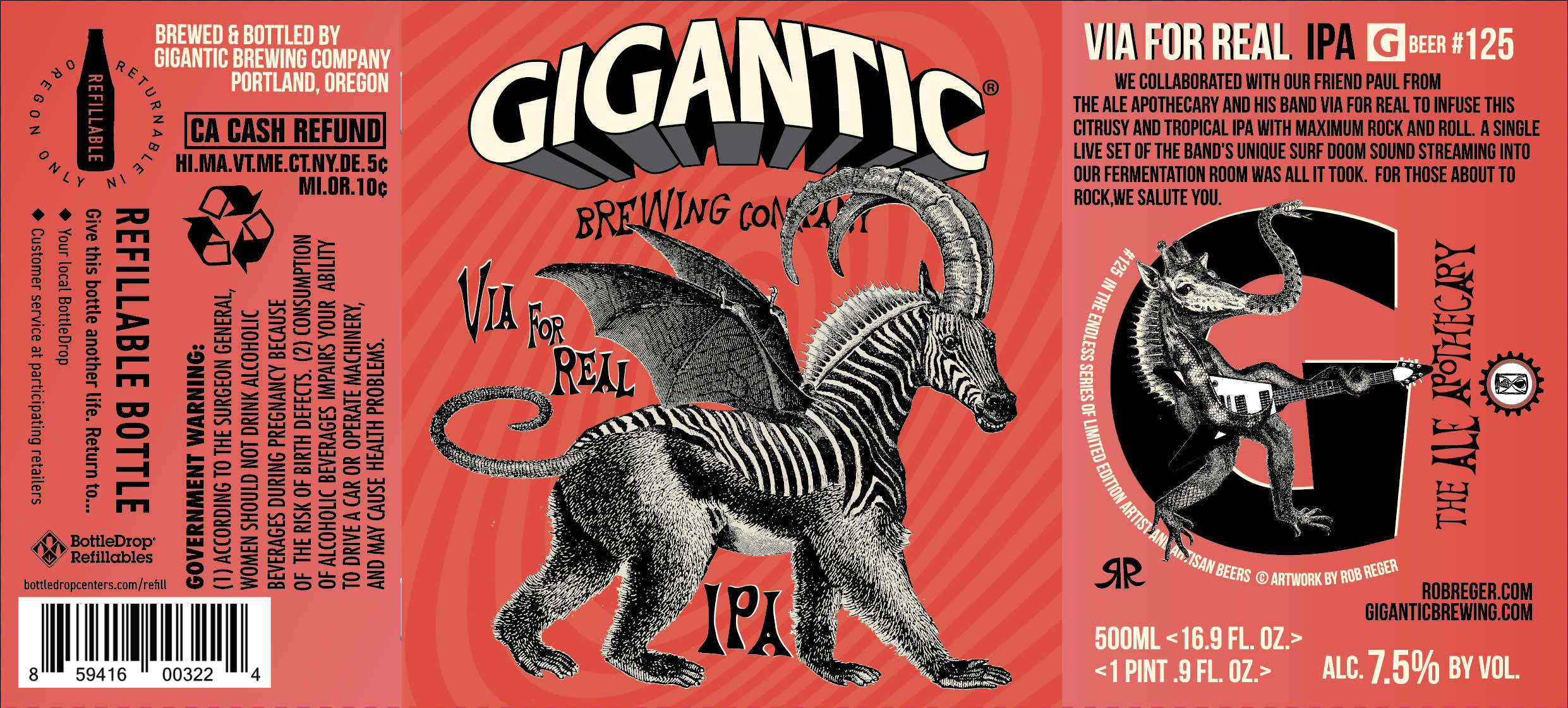 SEASONAL IPA
We are focusing on our best selling beers over the past couple years in this lineup and start with the return of the dank Time Warp IPA. Catch 23 makes its return with the new experimental hop X13459, known for its tropical, floral, citrus, each, and strawberry notes. Hold Tight and Smackdab are back after successful debuts in 2020 (Smackdab was one of my person favorites). Then we finish the year with Fluffy Tufts, which has been a bit hit every winter since its debut.
SEASONAL LAGER
Project Pilsner Lotus is currently out and will be followed by Project Pils Mosaic. Then we have Project Pils made with Crystal hops, which everyone in the brewery is looking forward to. For the summer we are bringing back the Project Pils Citra followed by Project Pils Galaxy, which were both awesome last year. Finally we are wrapping up the year with Project Pils Motueka, featuring the stunning hop from New Zealand.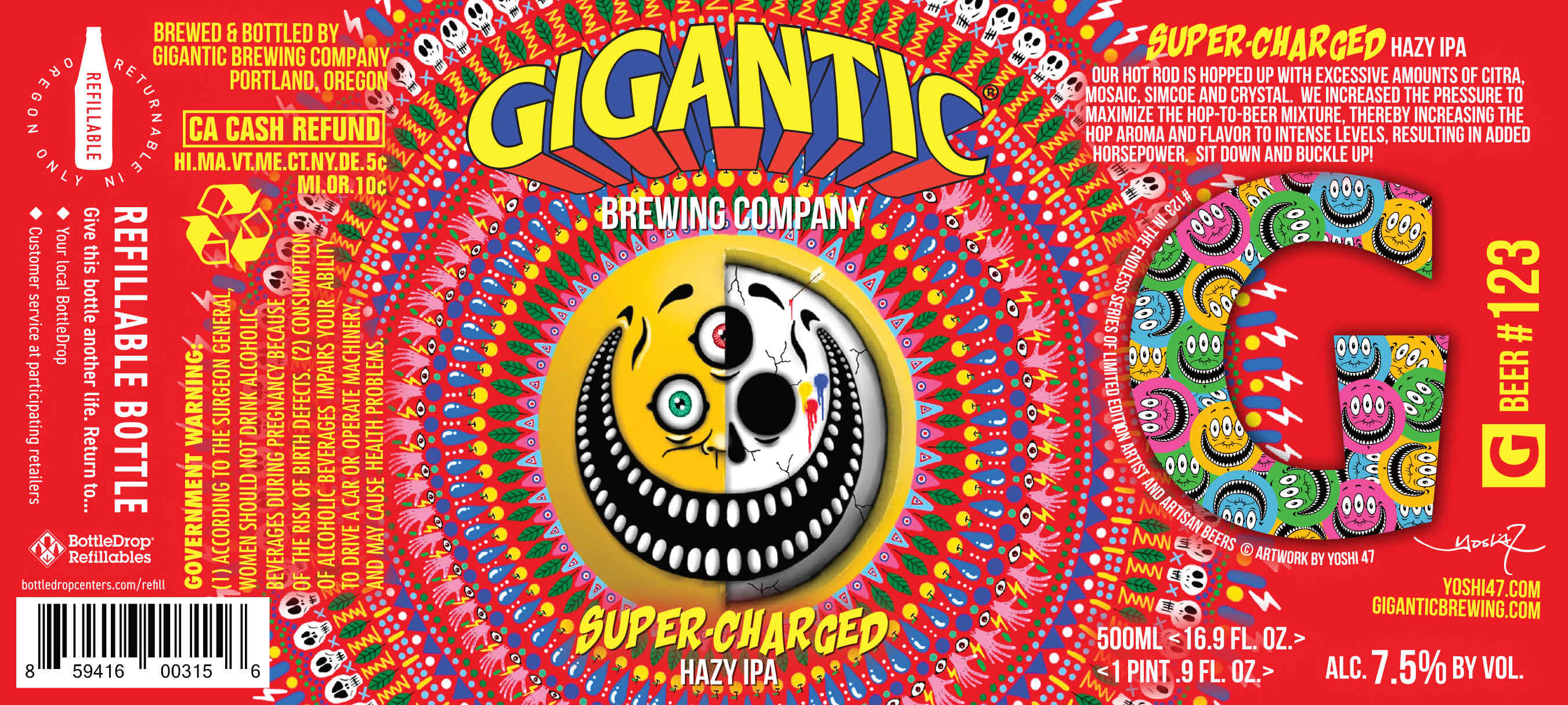 SEASONAL HAZY IPA
We're kicking the year off with Super-Charged which was just released at the end of 2020. Next up is our new Boom Star Hazy IPA hopped with Galaxy and Citra. We follow that up with my personal favorite Glow Cloud. Next is brand new Fuzz Wumper Hazy IPA hopped with the tropical and sweet combination of Strata and Citra. BOOM! POW! makes a return after selling out in blazing fast speed in 2020. The year finishes out with the enigmatic Cloudberries.
SEASONAL STOUT
We have brewed a number of bigger seasonal stouts over the years and they always sell well, so we decided to add a line of Seasonal Stout that continues (almost) year around. We kicked off the series with the return of The Deep, which is out now. Next up is a Mexican Chocolate Stout with chocolate, vanilla, cinnamon and a hint of chili. We're following that up with a delicious Maple Breakfast Stout. In the summer months we will not be making a stout, it just too damn hot – "No stout,
it's summer". As we ease into September we will release a delicious Caramel Coffee Stout. We'll finish the year with an over the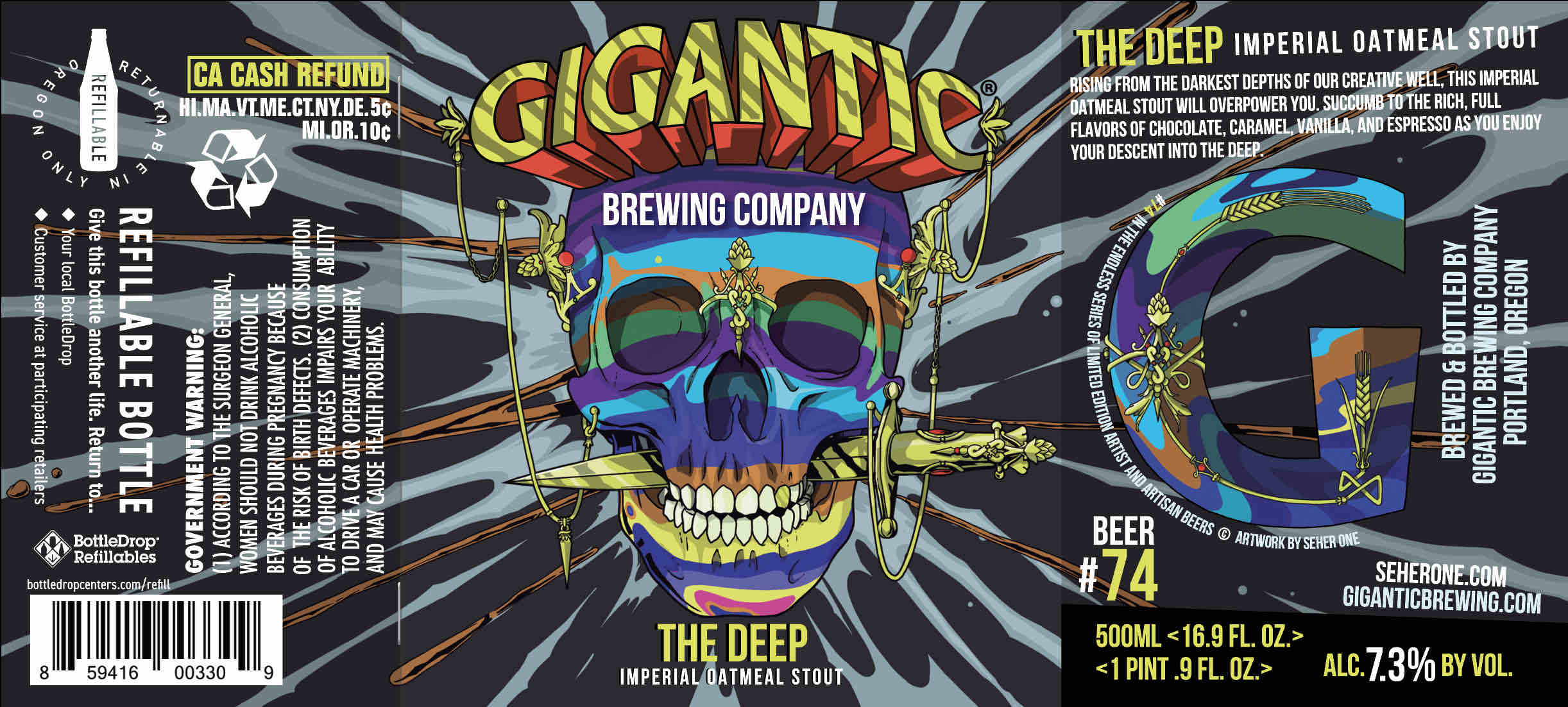 PIPEWRENCH+COCKTAIL
We're kicking off 2021 with the return of our much loved Corpse Reviver Cocktail beer (releasing mid-February). Then in summer we will be releasing a Pomegranate and Gin cocktail beer that should be perfect for summer and continue to sell well into the fall. We will be releasing fresh batches of Pipewrench in April and October, so mark your calendars.
FANTASTIC VOYAGE
We are preparing to bottle and keg barrels of Fantastic Voyage Brett Saison that have been aging to perfection in our cellar. We will keep you apprised of release dates for those beers.
MOST MOST PREMIUM
Most Most Premium our barrel aged Russian Imperial Stout will be out in Feb/Mar. The majority of Most Most was aged in WL Weller and Old Forester Bourbon barrels. We also have a limited release of Most Most aged in Rye, Port, Rum and Scotch barrels.
MASSIVE!
MASSIVE! Barleywine our barrel aged long-boil barleywine will be out in the fall. The majority of MASSIVE! was aged in WL Weller and Old Forester Bourbon barrels. We will also have a limited release of MASSIVE! aged in Scotch, Mezcal and Pinot barrels.
FRESH HOP
We are planning to have more Fresh Hop beers this year. We are also going to use hops with earlier pick dates so we can get these beers to you sooner. We plan to brew 2 Fresh Hop IPAs and also Fresh Hop Kolschtastic. We're getting extra fresh this year!
WINTER BEER
The Cat Ate My Stash & Pissed on the Xmas Tree has been a big hit for us every year. People not only love the name and label, but they love that classic West Coast IPA flavor. So in addition to the release of Cat Stash in October, we are planning to release Cat Stash Fever in July. Cat Stash Fever will be the same hops with a lighter malt body. Let's all celebrate Christmas in July!
All of these beers will be available at the Gigantic Brewing Taproom & Brewery located at 5224 SE 26th Ave and the Gigantic Robot Room at REM located at 6935 NE Glisan St.