Gigantic Brewing Announces Release of Project Pilsner Mosaic
|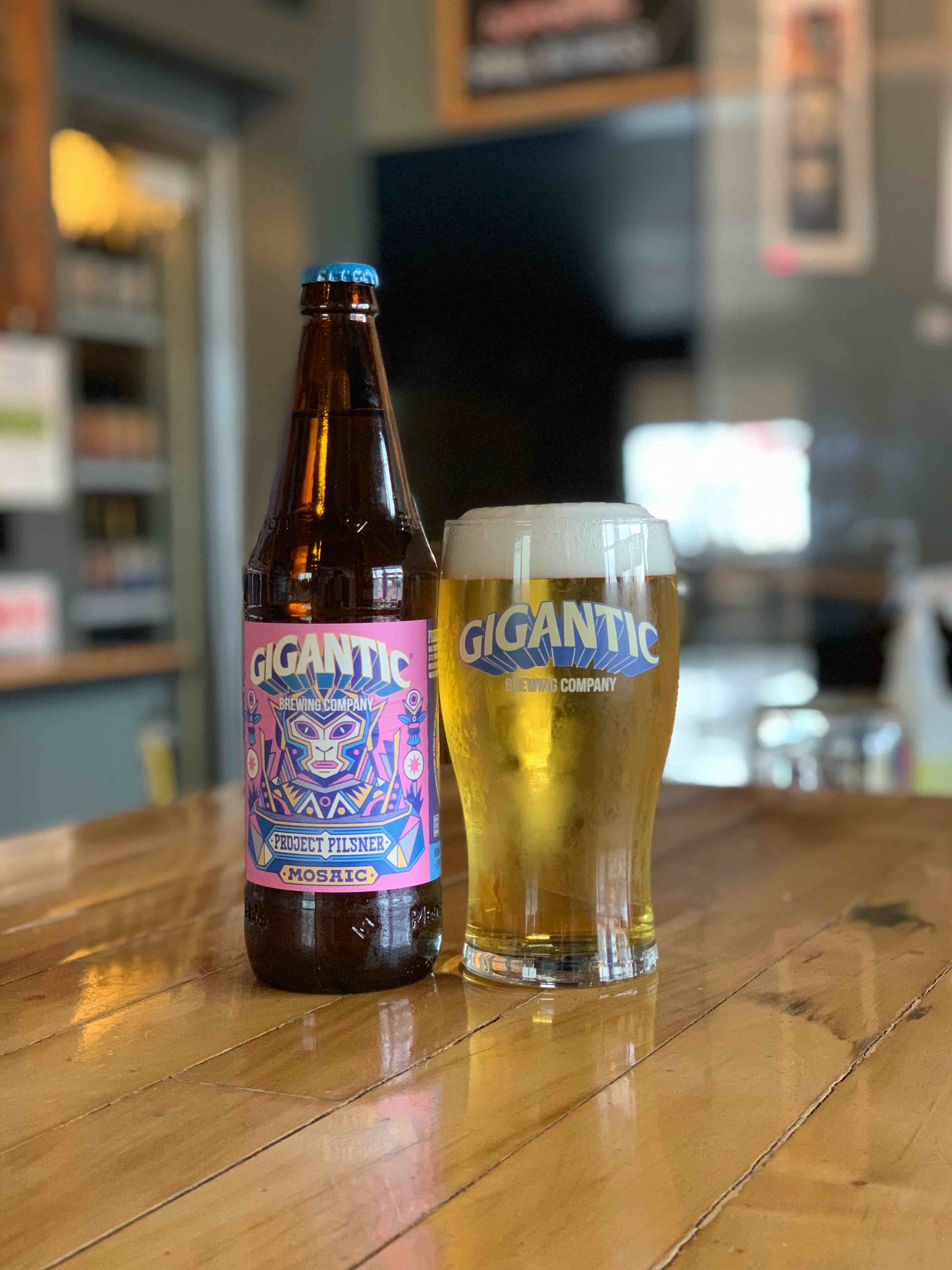 February 23rd, 2021: Gigantic Brewing Company is excited to release the 4th variant in our single hop American Pilsner series, Project Pilsner Mosaic.  We once vowed to create new interpretations of classic styles while at the same time ignoring those very styles, and this series is just that.  Project Pilsner Mosaic is hopped with Mosaic hops, resulting in a bright, citrusy lager with notes of berry, mango and pine.
Frankly, it was about time to start making our own series of pilsner beers that reflect our love of hops, so we decided to brew these delicious clean and crisp beers all year round. "We decided to do a pilsner series because it's a style we all love to drink" opined Ben Love. The resulting 'Project Pilsner' series is a line of single hop American Pilsners featuring Citra, Galaxy, Mosaic, Lotus, Crystal.
Project Pilsner series artist Bene Rohlmann is featured for his bright, colorful style with nature-related themes, traditional art from native tribes, Mexican death cults, and classic Disney movies – a reinterpretation of "classic themes". With a shared interest of creating authentic takes on common styles, Gigantic and Bene Rohlmann combine to focus on small batch, exceptional experiences, whether liquid or visual.
Project Pilsner Mosaic is available in refillable, 16.9oz bottles and pints from both The Brewery & Champagne Lounge and the Robot Room starting Tuesday, February 9th. Keep a lookout in the Portland metro area at your favorite craft beer shop!
Gigantic uses refillable bottles because it's the right thing to do for Portland, for Oregon, and for the earth.