Gigantic Brewing Announces the Release of Fuzz Wumper Hazy IPA
|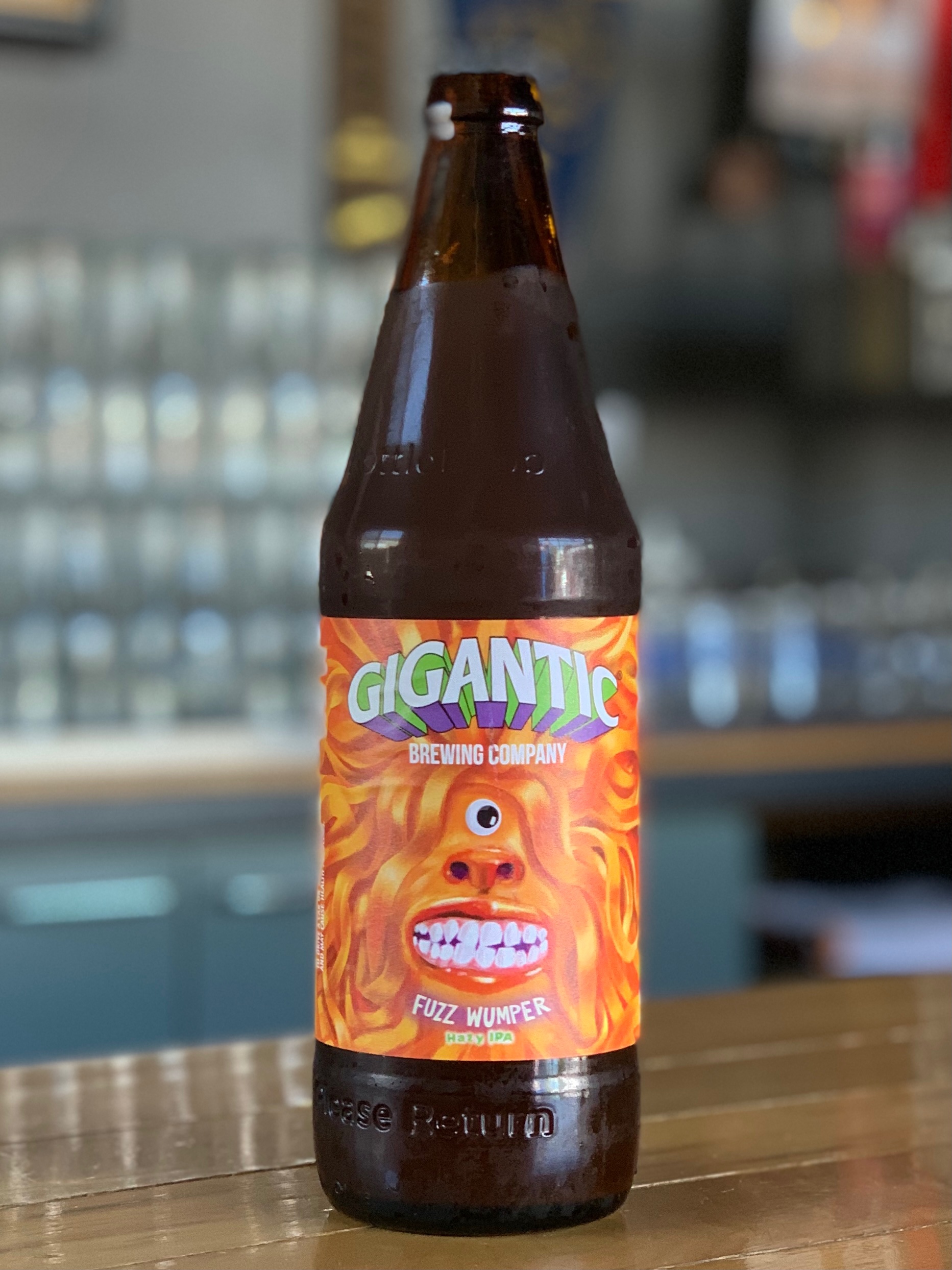 July 13th 2021:  Gigantic Brewing is excited to bring you the juiciest IPA of the summer, Fuzz Wumper Hazy IPA. Named after the legendary Pacific Northwest Fuzz Wumper – a hairy, one eyed, jovial beast which survives solely on this region's infamous hoppy beers – this beer will delight you with notes of mandarin orange, grapefruit and passion fruit. Our journey to feed the beast continues!
"We named Fuzz Wumper for the legendary creature whose single eye focuses only on obtaining more IPAs," Van explains, "they have evolved throughout the years to actually smell as well as see through this one amazing feature, giving them an innate ability to locate delicious IPA's from as far away as seven miles."
For this magical hazy, we've combined Strata and Citra hops to satisfy the friendly beast's need for flavors of mandarin orange, passion fruit and grapefruit that only hops can provide.  The Oregon grown Strata hop is a beautiful thing with its intense tropical fruit and grapefruit aroma and flavor.  Paired with Citra and Crystal hops, it unleashes a multitude of citrus and tropical fruit aromas and flavors.  Grab a bottle for your next Fuzz Wumper adventure hunt in the PNW, as only the scent of this beer can track the beast!
We are delighted to welcome back an artist friend for the Fuzz Wumper IPA label artwork.  Marcos Sorensen was born in Guadalajara, grew up in Toronto, and now resides in Northern California.  As a painter, designer, and goalie he always thinks outside of the net.  His illustrations elevate the humble and inanimate, bringing everything from conduits to internet butlers to vivid life.  You can find more of his artwork and visit his world on his Instagram and you will remember him from our Time Warp IPA.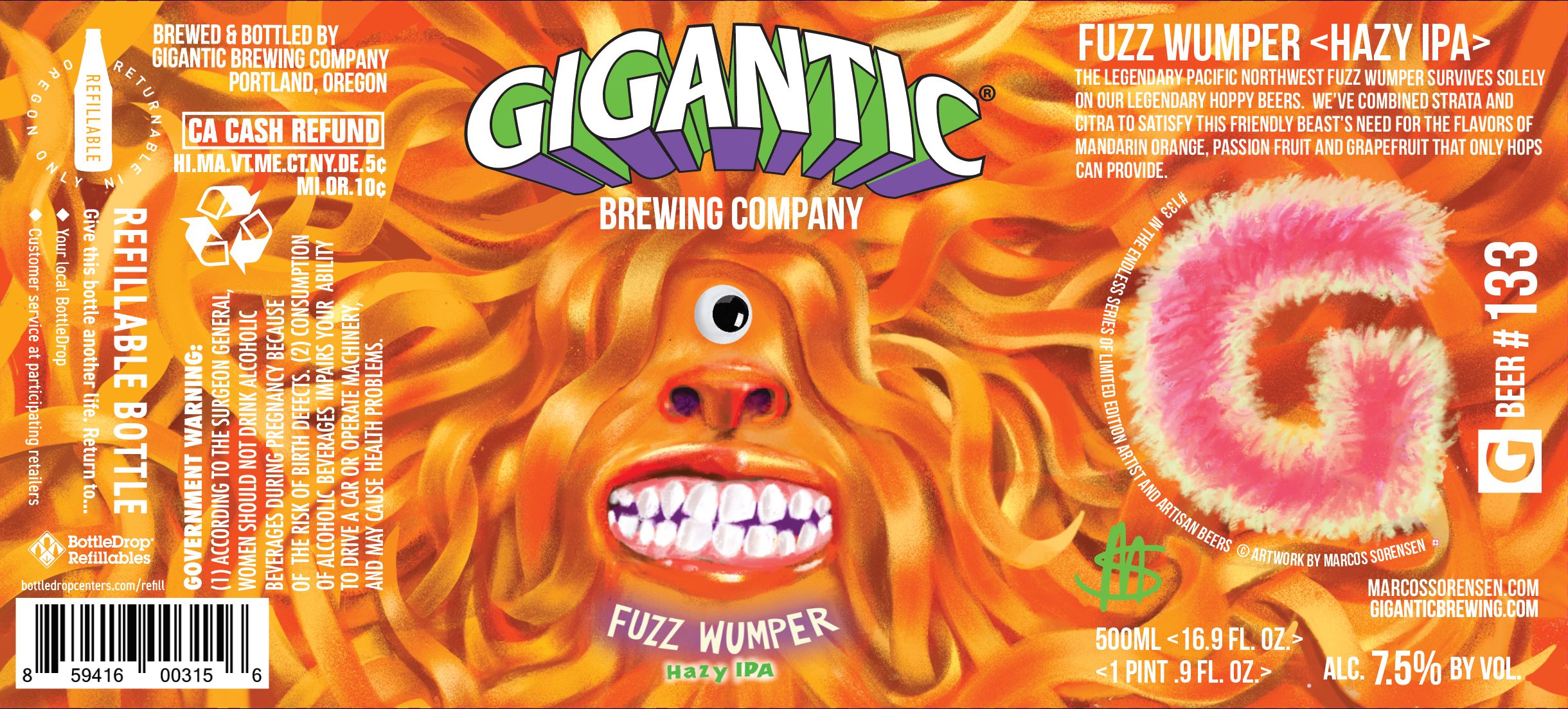 Join us for First Taste Tuesday featuring Fuzz Wumper Hazy IPA on July 13th at both The Brewery and Champagne Lounge (5224 SE 26th Ave) and Robot Room at the Rocket Empire Machine (6935 NE Glisan).  You can also look for Boom Star on draft and in 16.9oz refillable bottles in the Portland metro area, and along the west coast in CA and WA!
As always, Gigantic beer is packaged in BottleDrop Refillable bottles.  BottleDrop Refillables are sorted, washed, inspected, and delivered back to Oregon's craft beverage producers to be refilled.  By choosing beverages in refillable bottles, you help keep our air clean, our beaches, parks and roadsides litter-free, promote a circular economy, and set a model for future generations.