Gigantic Brewing & Boneyard Beer Collaborate on We Don't Need No Stinking Hops
|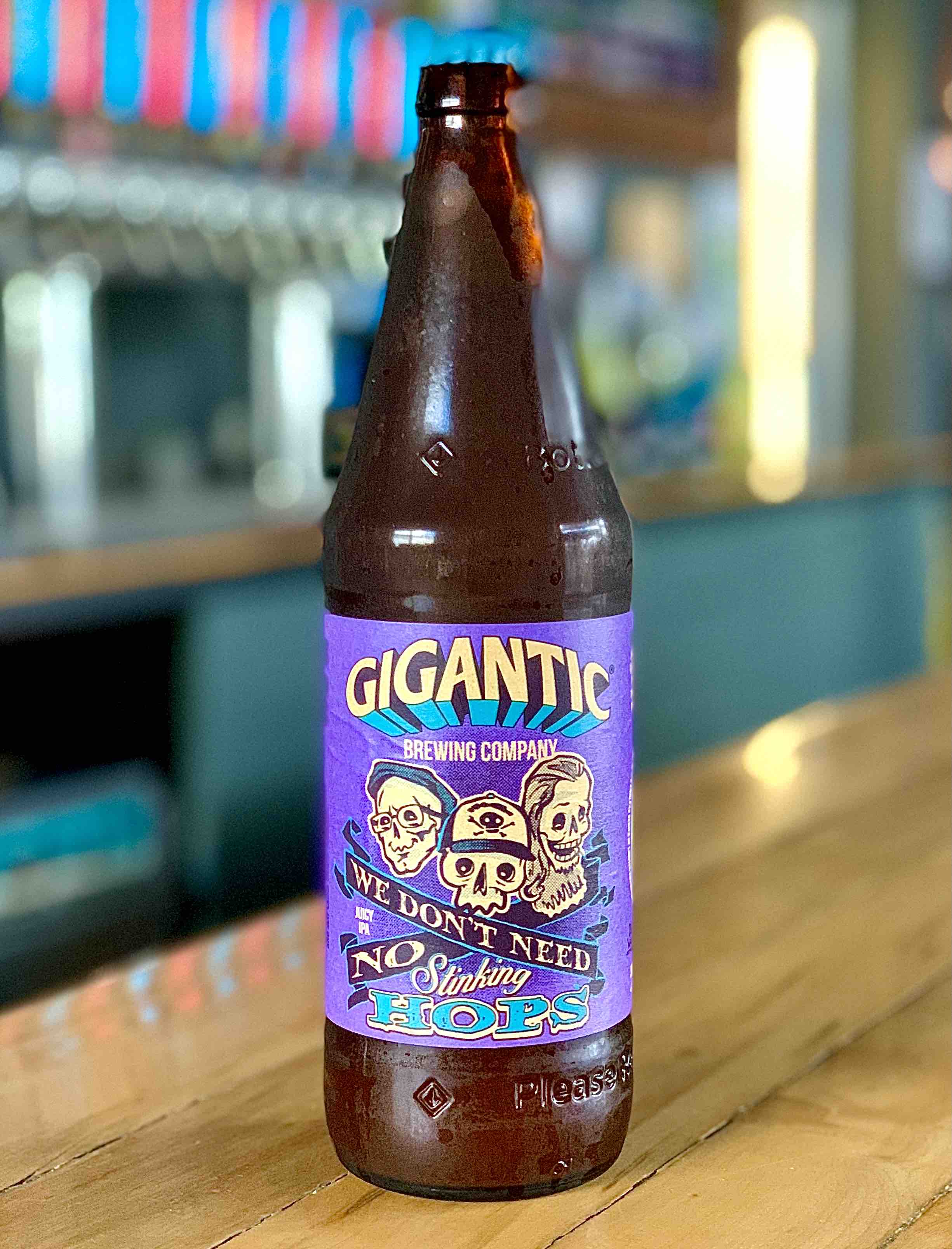 A new collaboration from Gigantic Brewing and Boneyard Beer drops today in time for First Taste Tuesday. The two Oregon breweries have teamed up to brew We Don't Need No Stinking Hops.
Two of the self-proclaimed biggest Oregon IPA breweries bring forth a totally new concept – all the juiciness without all of the hops. Through the use of a prodigious amount of tangerine puree, citrus peels and Kveik yeast, Gigantic and Boneyard brewed a properly juicy IPA with just a dash of Citra hops.
The label artwork for We Don't Need No Stinking Hops comes from Ben Walker-Storey. This is his third label for Gigantic. Ben loves making art and making people laugh.  He's created show posters for comedians like Dana Gould, Brian Posehn, Maria Bamford and Tim & Eric, animation for the Adam Carolla Show, and original portraits of several comedians who hang in San
Francisco's legendary Cobb's Comedy Club.
On this label, Ben adds a few elements of Boneyard Beer to the Gigantic brewed IPA. Really enjoy the images of Van Havig, Ben Love and Tony Lawrence in skull form! You can check more of Ben's artwork and animation out on his YouTube Channel and on Instagram.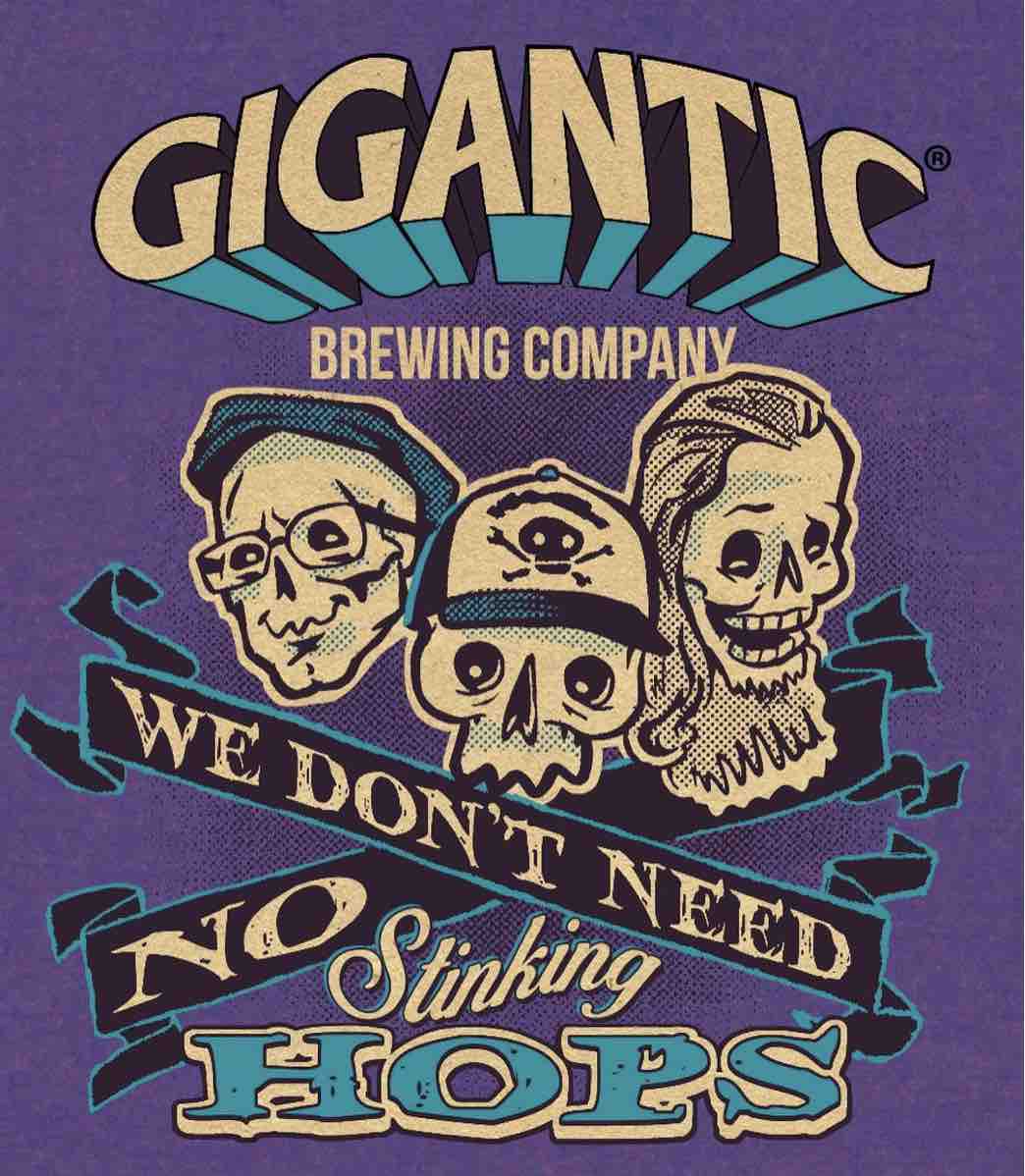 Join in for the release of We Don't Need No Stinking Hops today, May 18th during First Taste Tuesday at both Gigantic Brewing locations in Portland.
We Don't Need No Stinking Hops will also be available on draft and in bottles today at Boneyard Pub in Bend, Oregon. You can also look for it on draft and in 16.9oz refillable bottles in the Portland metro area, and along the west coast in California and Washington.
Gigantic Brewing Tasting Room and Champagne Lounge – 5224 SE 26th Ave.; Portland, OR
Gigantic Robot Room at the Rocket Empire Machine – 6935 NE Glisan; Portland, OR