Gigantic Brewing Celebrates Dankmas in July with Cat Stash Fever
|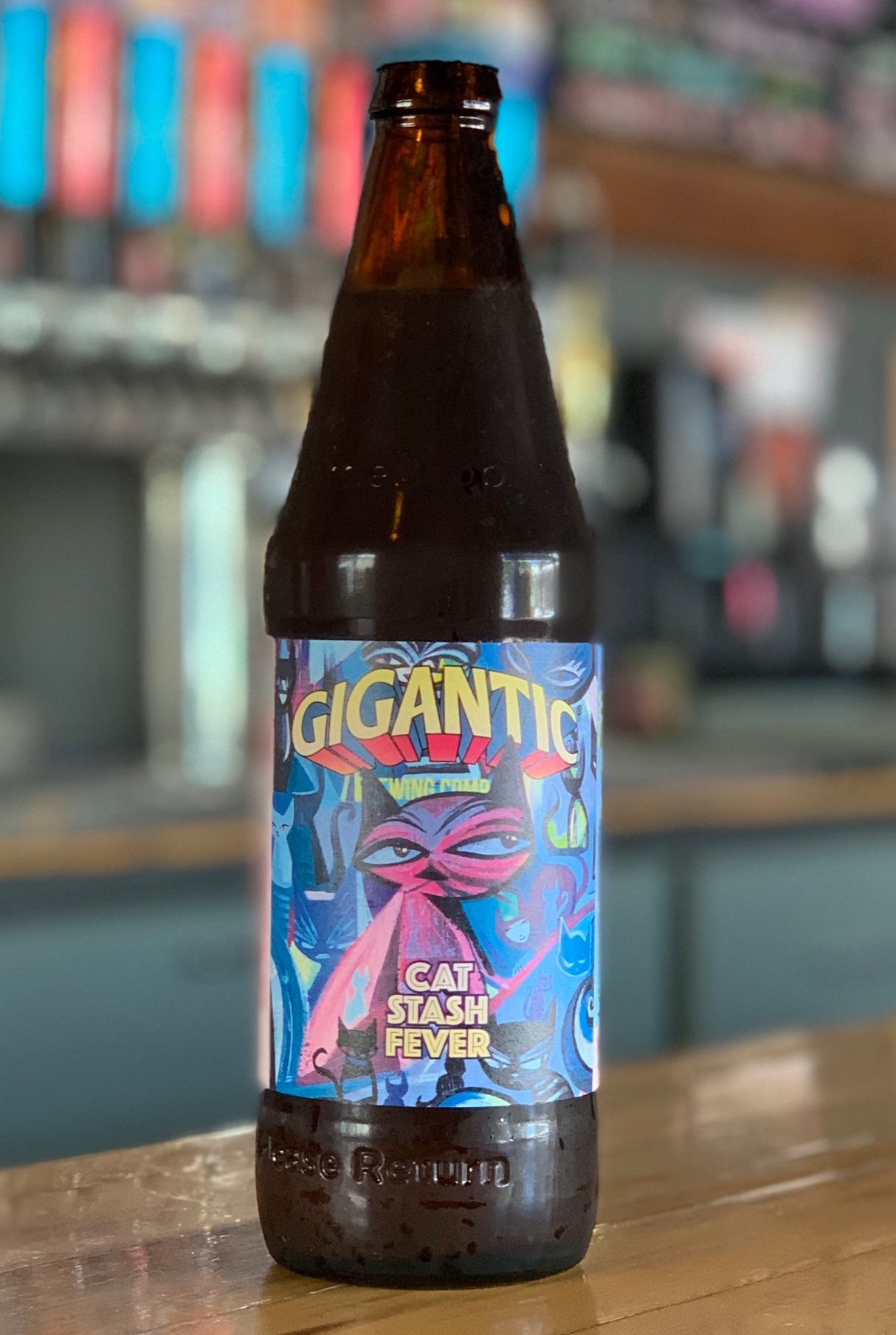 Just in nick of time, Gigantic Brewing releases Cat Stash Fever to celebrate Christmas Dankmas in July! Just like this beer's inspiration, The Cat Ate My Stash and Pissed On the Xmas Tree, that is released each Christmas, Cat Stash Fever is just as dank, sticky, and full of hops!
With Cat Stash Fever being available in mid-summer, there's no need to wait for the holidays to enjoy an IPA full of piney and resinous flavors and aromas. Cat Stash Fever is a lighter, summer version of The Cat Ate My Stash and Pissed On the Xmas Tree. Expect big, citrusy, piney hop flavors in this NW IPA that'll help you keep your cool during these hot summer days.
"This beer reminds me of Dankmas memories of my youth – the stickiness of the Dankmas bush, the sweet, heady aromas of the Dankmas feast, and the feeling of contentment of another Dankmas celebration" recollects Ben Love, co-founder of Gigantic Brewing, in a statement. "Such relaxing, pleasant memories all rolled up in a haze of nostalgia."
When it came to the artwork on Cat Stash Fever, the team at Gigantic reached out to Rob Reger, the founder of Cosmic Debris – a San Francisco design house that introduced the world to Emily the Strange – now an international icon for empowered young alternative girls. Reger has been designing Emily and her cats for over two decades and has generated millions of fans of the character. Reger's sophisticated, surrealistic works explore the dark, entertaining crossroads between desire and the absurd.  Previously Reger has provided artwork for the brewery's Ginormous series, Kölschtastic, and The Cat Ate My Stash & Pissed on the Xmas Tree beer labels.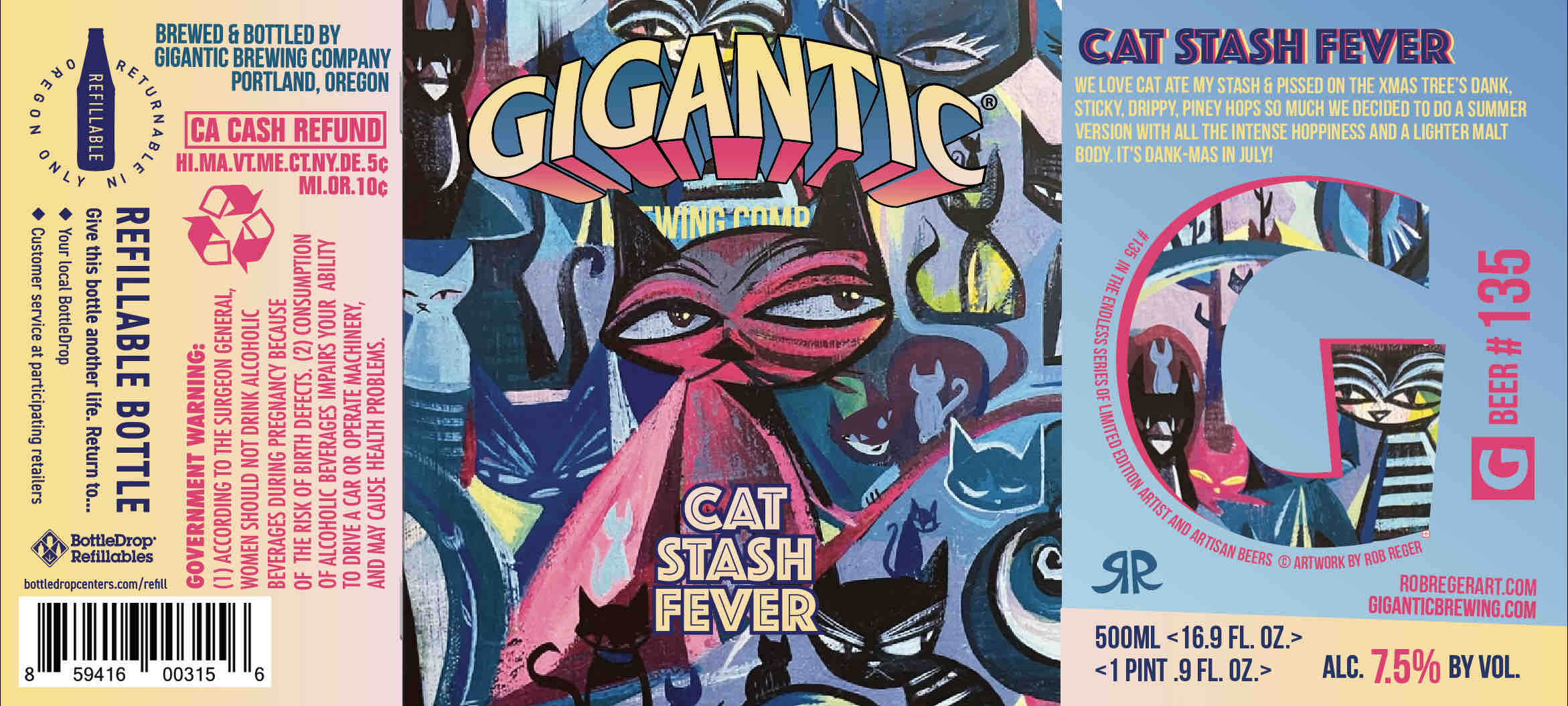 Cat Stash Fever is now available on draft or in 16.9oz bottles at The Brewery and Champagne Lounge (5224 SE 26th Ave) and Robot Room at the Rocket Empire Machine (6935 NE Glisan). You can also look for it on draft and in 16.9oz refillable bottles in the Portland metro area, and along the west coast in Oregon, Washington and California.