Gigantic Brewing Collaborates With Superflux Brewing, Three Weavers Brewing & Alesong Brewing In April
|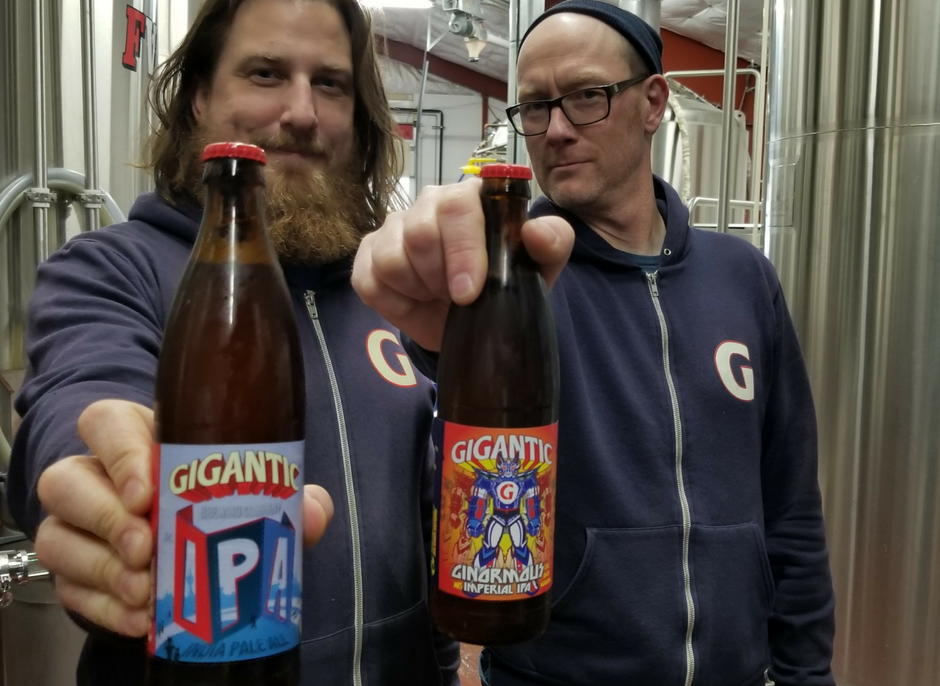 When the month of April arrives in a few days, Gigantic Brewing will celebrate the month with three new beer collaborations, all brewed with West Coast breweries. The releases include PiñaCOOLada with Superflux Brewing, Play Date with Three Weavers Brewing, and Big Brett Love with Alesong Brewing & Blending.
With these new releases and with its core lineup of beers, Gigantic Brewing beers will be bottled in 500mL or 16.9 ounce bottles. This smaller size will reduce the cost at retail and will mean a more palatable format size.
Here are descriptions on each of the three collaboration beers that will be released at 3:00pm on three of the Tuesdays in April.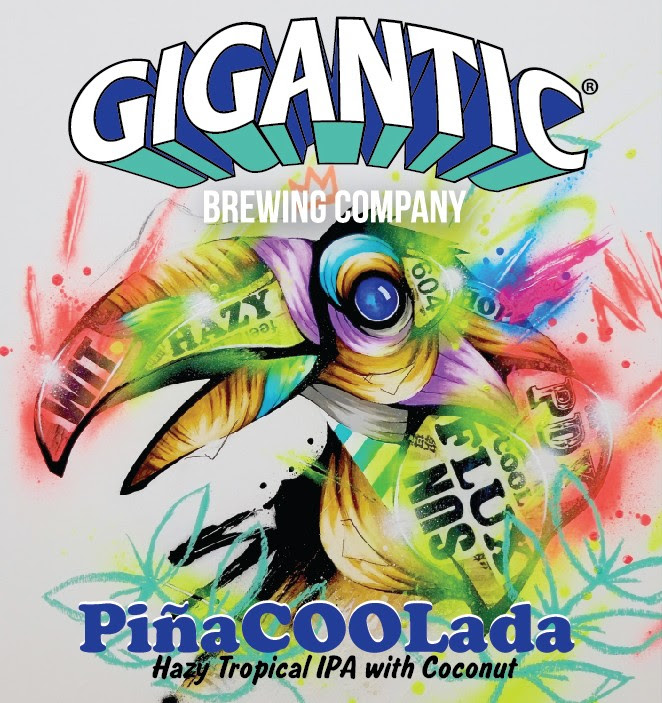 PiñaCOOLada – Tuesday, April 10
This tiki inspired treat is a Hazy Tropical IPA with Coconut. Brewed with Citra, Mosaic and Denali hops, with Flaked Coconut, Oats and Lactose. Made with our friends Adam and Matt from Superflux Brewing in Vancouver, BC.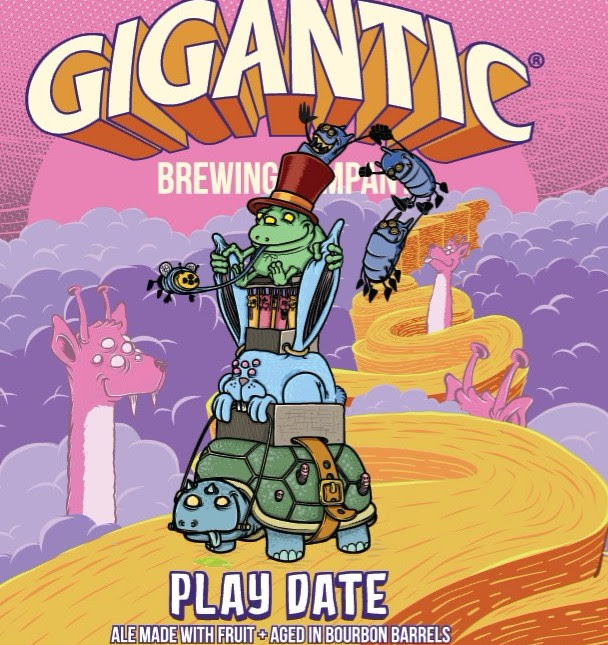 Play Date – Tuesday, April 17
A "Cocktail" beer – We started with a golden ale, added Pommegranite and Ginge r, then aged in Bourbon Barrels with tangerines. Devised and brewed with Alexandra Nowell of Los Angeles' Three Weavers Brewing.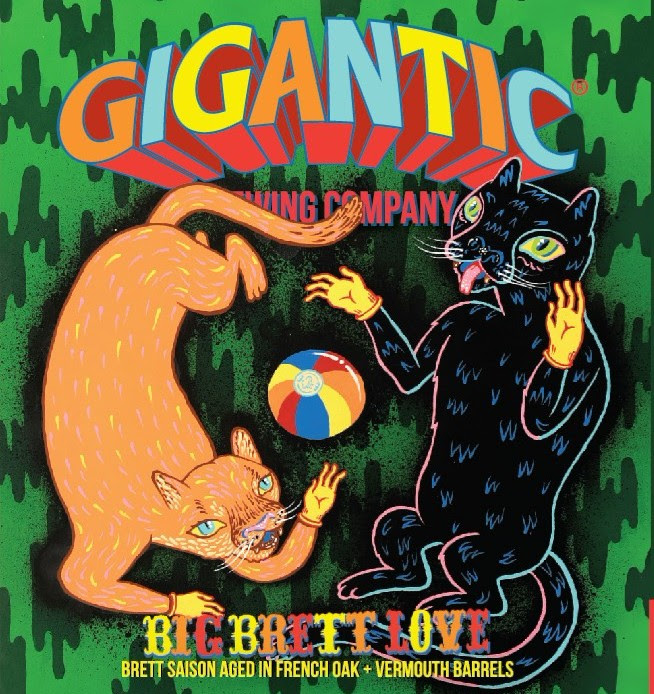 Big Brett Love – Tuesday, April 24
An all Brettanomyces fermented Saison aged in French Oak and Ransom Vermouth Barrels for a year, then bottle conditioned since November. Made in collaboration Matt and Brian from Alesong Brewing & Blending based in Eugene.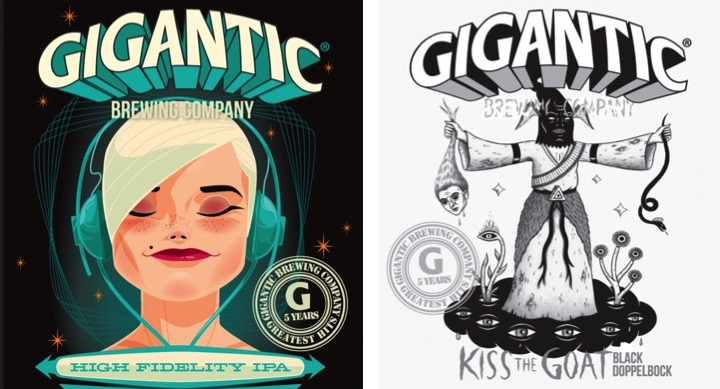 Beyond these three new collabo beers, also be on the lookout, as Gigantic Brewing will release its last two beers in its 5th Anniversary Greatest Hits lineup. The final two re-releases include High Fidelity IPA, that features Simcoe and Mt Hood Hops along with Kiss the Goat, a black doppelbock. The brewer will also release its latest version of Ginormous MK5 Imperial IPA. This one is brewed with Citra, Simcoe and Mandarina Hops.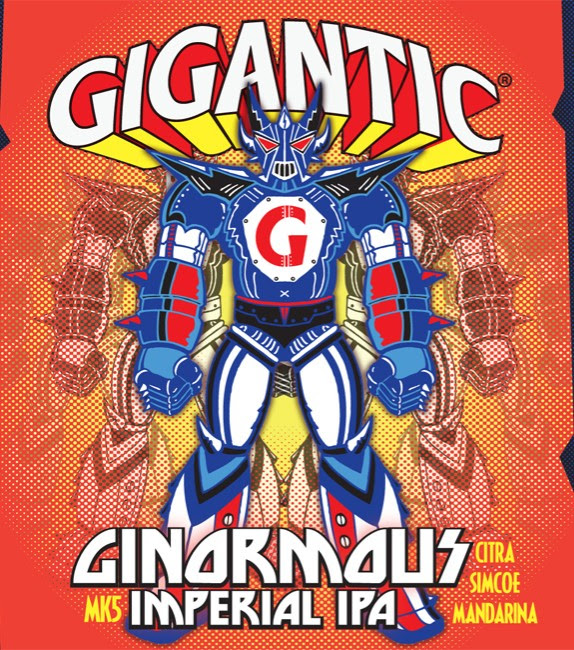 Gigantic Brewing
5224 SE 26th
Portland, OR 97202