Gigantic Brewing Company Launches new Project Pilsner Series
|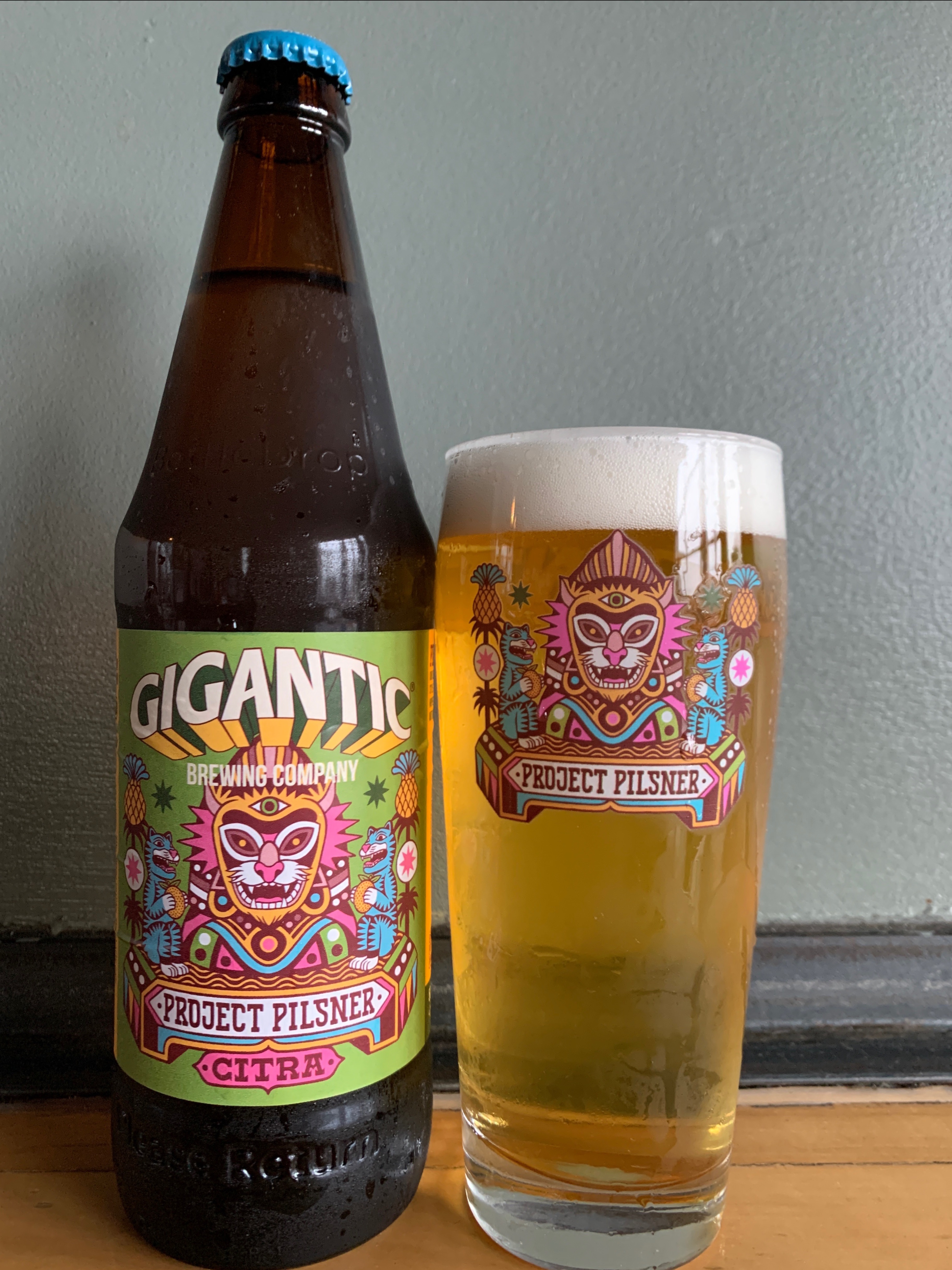 The new Project Pilsner Series from Gigantic Brewing will make its debut on Saturday, February 1st with the release of Project Pilsner Citra. This new 5.2% ABV pilsner will be available on draft and in 500mL bottles.
Yes pilsners are in vogue and Gigantic Brewing is excited to introduce its new ongoing series of pilsners. First up is Project Pilsner Citra, a classic pilsner that is single hopped with Citra. The result is a bright, citrusy lager with notes of mandarin and mango.
We love drinking pilsner, so we thought it was about time to start making our own series of pilsner beers that reflect our love of citrusy hops. Our new 'Project Pilsner' series is a line of single hop American Pilsners featuring: Citra, Galaxy, Mosaic, Lotus, Crystal. We will brew these delicious hop forward pilsners year-round, except for a brief visit to the celebration of Oktoberfest. – Gigantic Brewing
For the launch of the Project Pilsner Series, Gigantic Brewing will have special glassware to celebrate the release. These limited edition 16oz glasses feature the Project Pilsner Citra artwork and will set you back $6.00.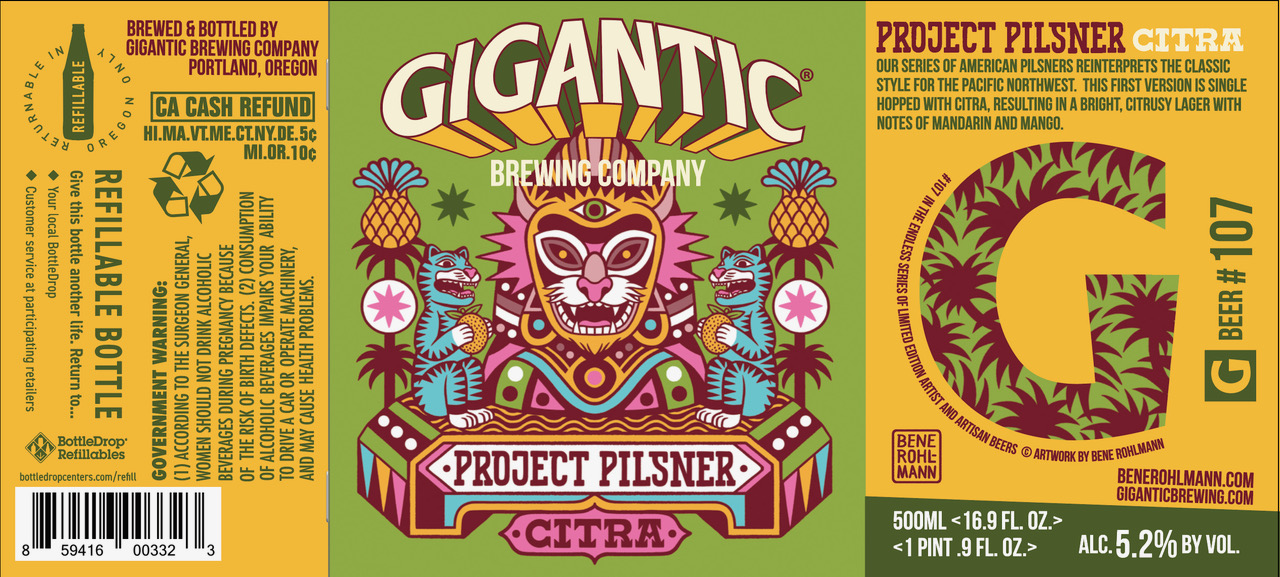 All of the beers in the Pilsner Project series have custom label art by Bene Rohlmann. Bene was born in Münster, Germany and is currently living and working in Berlin. In 2007 he started his formal training in Design, with a major in Illustration at FH Münster and graduated with his diploma in 2012. His artwork combines various traditional techniques such as collage and drawing, and incorporate a random assortment of themes which interest him, such as Mexican death cults, traditional art from native tribes, lots of nature related themes like moths and plants, classic Disney movies and old advertisements.
Checkout more of his work here https://benerohlmann.com