Gigantic Brewing Hellboy Abe Sapien Beer Release
|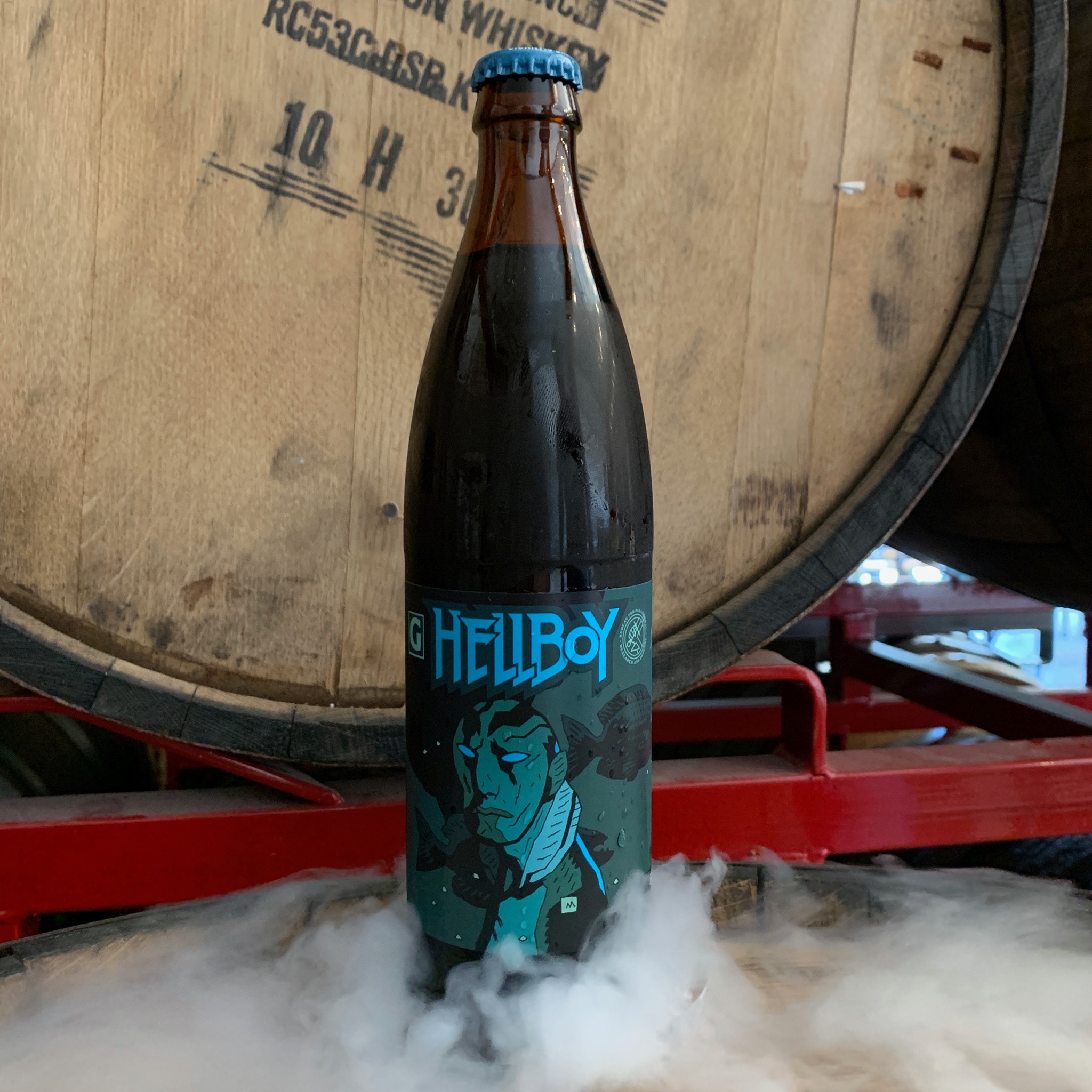 Now on to its fourth release in the Hellboy Beer Series, Gigantic Brewing is set to officially release Abe Sapien in 500mL bottles on Saturday, July 20th at its brewery beginning at Noon. Abe Sapien will make its way into distribution in the coming days, but if you're in Portland you can get this beer on draft only at the brewery for a very limited time beginning on Saturday.
This beer series is inspired by Hellboy that was created by Mike Mignola for Dark Horse Comics. To commemorate the comic's 25th anniversary, Gigantic Brewing partnered with Dark Horse Comics on a six-beer series of Hellboy beers. Each beer release will be limited to 666 cases of 16.9oz. bottles and will be available beyond the Pacific Northwest but in very limited quantities.
Abe Sapien is a bicoastal beer that is inspired by both, East and West Coast styles of IPA but with its very own twist. From its first pour, Abe Sapien is an indigo hued beer that is full of citrus and berry hop flavors from its use of Citra, Mosaic and Nugget hops. The beer is also infused with natural indigo to create this one of a kind vivid, blue beer.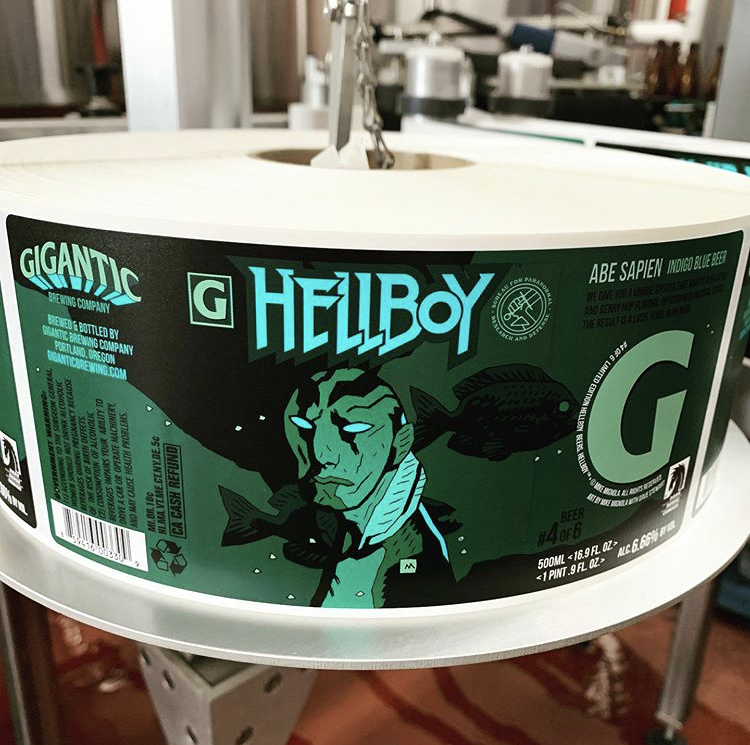 To round out this year-long beer series, look for both Blood Queen – Cranberry Yuzu Sour (6.66% ABV) and Trevor Bruttenholm – British Barleywine (9.99% ABV) in the coming months.
Gigantic Brewing will limit two bottles of Abe Sapien per person. To find out where you can locate this beer please Click Here.
Gigantic Brewing
5224 SE 26th Ave.
Portland, OR 97202