Gigantic Brewing Releases 7 Variants of 2020 MASSIVE! Barrel Aged Barley Wine
|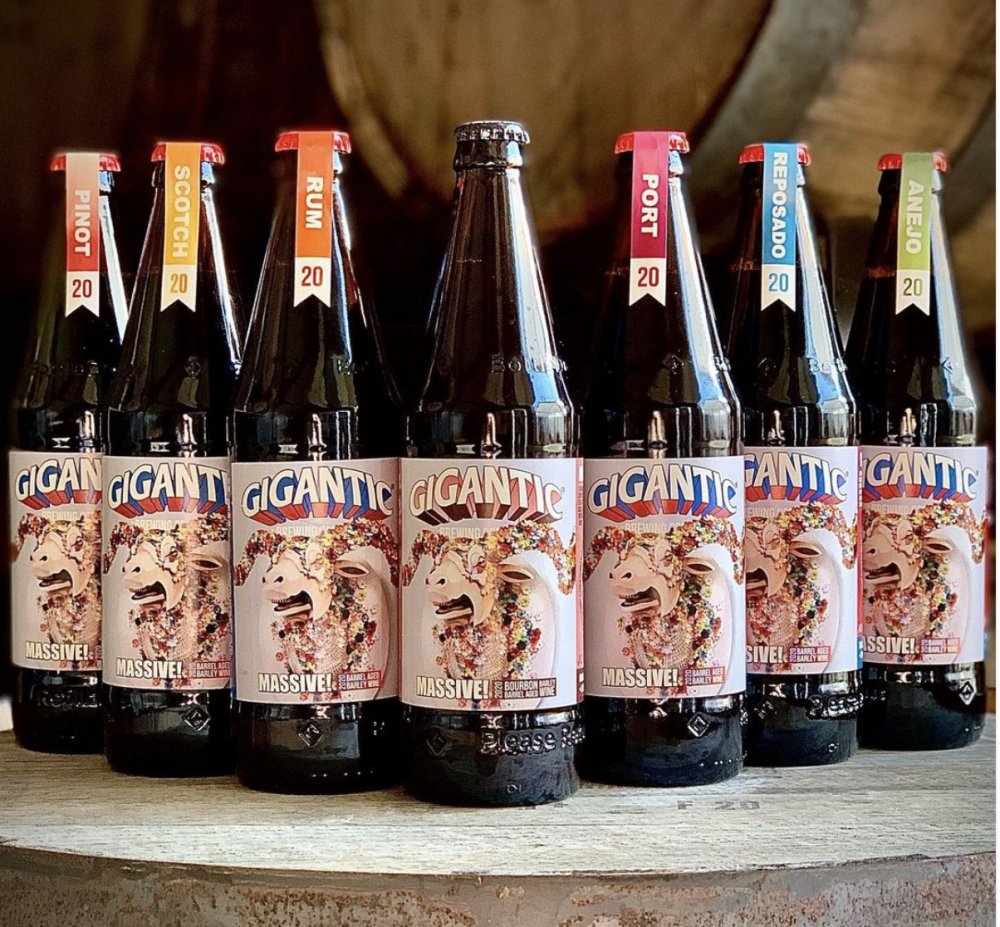 It's that time of year once again where Gigantic Brewing releases its 2020 MASSIVE! Barrel Aged Barley Wine in 500mL bottles. And to tide you over at home during the pandemic, the Portland brewer bottled up seven variants of 2020 MASSIVE! Barrel Aged Barley Wine. Best of all, these seven variants are ready for home beer delivery to your front door.
The 2020 MASSIVE! long boil, single-malt barley wine was aged in seven various barrels. In addition to the traditional bourbon barrel aging, Gigantic Brewing also aged this behemoth of a barley wine in Port, Rum, Scotch, Pinot, Anejo and Reposado Tequila barrels. Each bottle retails for $15.00 each or you can grab a 7-pack, all your choice for only $90.00. That's like receiving one free bottle!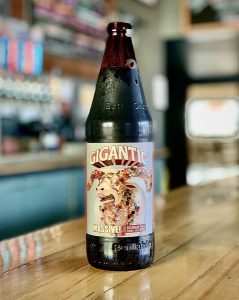 To brew the 2020 MASSIVE!, Gigantic boiled Simpsons Best Pale Malt for eight hours. In doing so this imparts a deep ruby color that's full of rich malt flavor. This massive of a brew is package in 500mL bottles with label artwork once again created by AJ Fosik.
Gigantic also has select offerings of Barrel Aged Massive vintages from 2018 and 2019. This limited list includes 2019 MASSIVE! Bourbon, 2019 MASSIVE! Port, 2019 MASSIVE! Cognac, 2018 MASSIVE! Bourbon, and 2018 MASSIVE! Scotch. Each of these bottles are also priced at $15.00 each.
To take advantage of Gigantic Brewing's home delivery, a minimum purchase of one case or $48 worth of bottles is required. A person who is 21+ with valid ID must be present at the time of delivery. Orders made before midnight PDT will be delivered the next day. To place a beer order, click here.
Gigantic's temporary Delivery service is available for area codes 97201, 97202, 97204, 97205, 97206, 97209, 97210, 97212, 97213, 97214, 97215, 97216, 97219, 97220, 97222, 97232, 97239, 97266, 97267, 97015, 97086.
Both the Gigantic Brewing Taproom and Gigantic Robot Room are also open for outdoor beers and for bottles to go.