Gigantic Brewing Releases Colossal Panthera IPA
|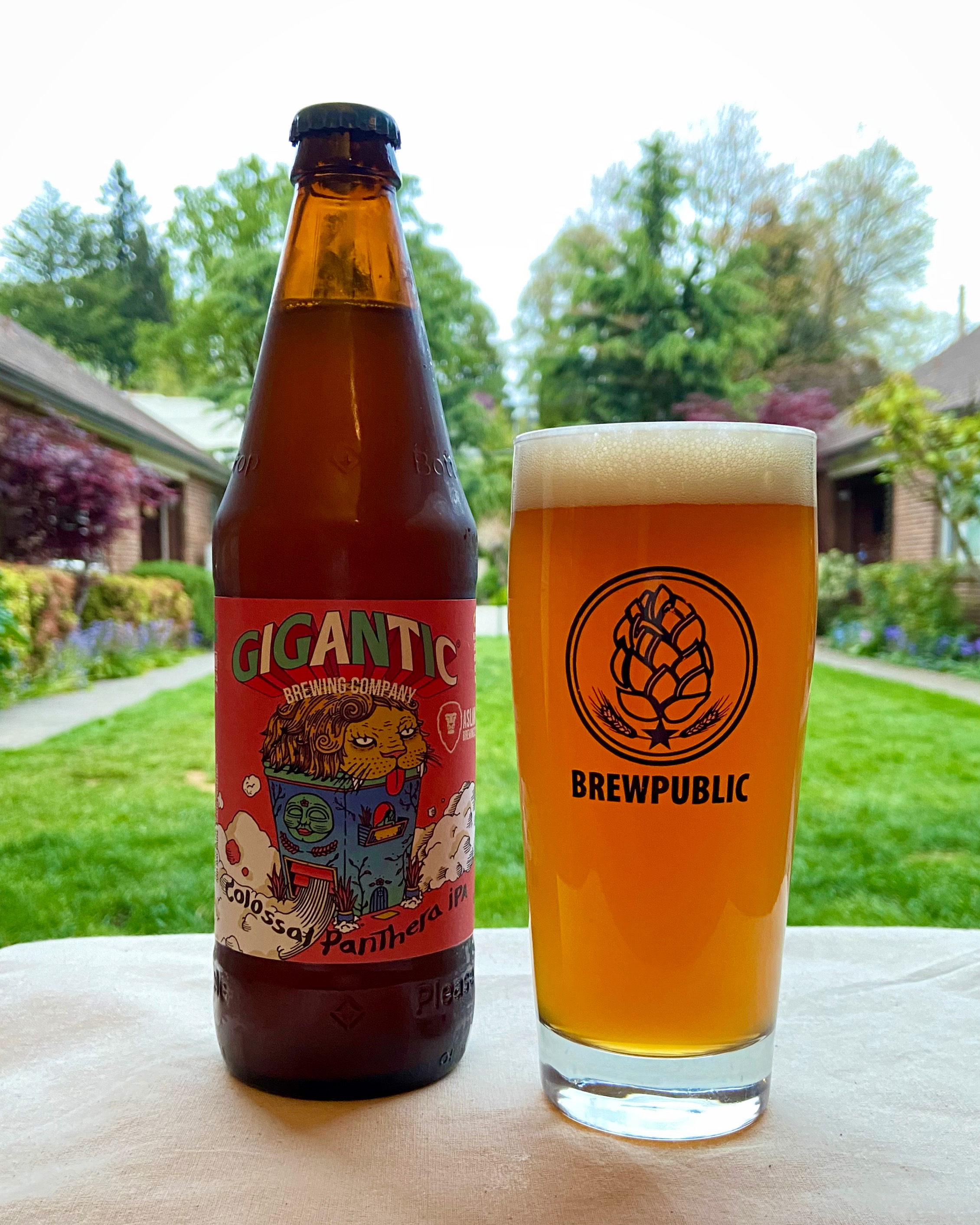 On the heels of last week's release of Smackdab Hazy IPA, Gigantic Brewing is also excited for the release of Colossal Panthera IPA. Both beers are available in 500mL bottles throughout Oregon and Washington.
To brew Colossal Panthera IPA, Gigantic Brewing collaborated with its friends from Aslan Brewing from Bellingham, WA. Both brew teams were up for the challenge with sing a couple of new hops that neither brewery had used before. These hops are Styrian Dragon and Styrian Wolf, both grown in Slovenia. Both of these hops are known for their tropical fruit and berry like aromas and flavors. Colossal Panthera IPA results in a beer that's a super tropical and citrusy in an unfiltered IPA that's chock-full of notes of passion fruit, mango, citrus, and berry. This one's quite enjoyable!
To create the label for Colossal Panthera IPA, Gigantic reached out to artist Connor McPherson as he created a dreamlike label artwork. "I visited Aslan last fall and saw all of the amazing mural art that Connor has done in their brewery," said Ben Love, co-founder of Gigantic Brewing, in a statemet.. "When we started talking about which artist we should ask to do the label art for our collaboration, Connor was the clear choice." Check out more of Connors work at www.illustrativewest.com.
Read More: Gigantic Brewing Releases Smackdab Hazy IPA as the brewery Continues Home Beer Delivery
Both Colossal Panthera IPA and Smackdab Hazy IPA are available at better grocery and beer stores in Oregon and Washington.
And if you live in Portland, you can order Colossal Panthera IPA and Smackdab or any other Gigantic beer and have it delivered directly to your front door. Yes, Gigantic bottles and cases are available for free next-day home and office beer delivery within most Portland area zip codes. Order today for delivery tomorrow, seven days a week by clicking here!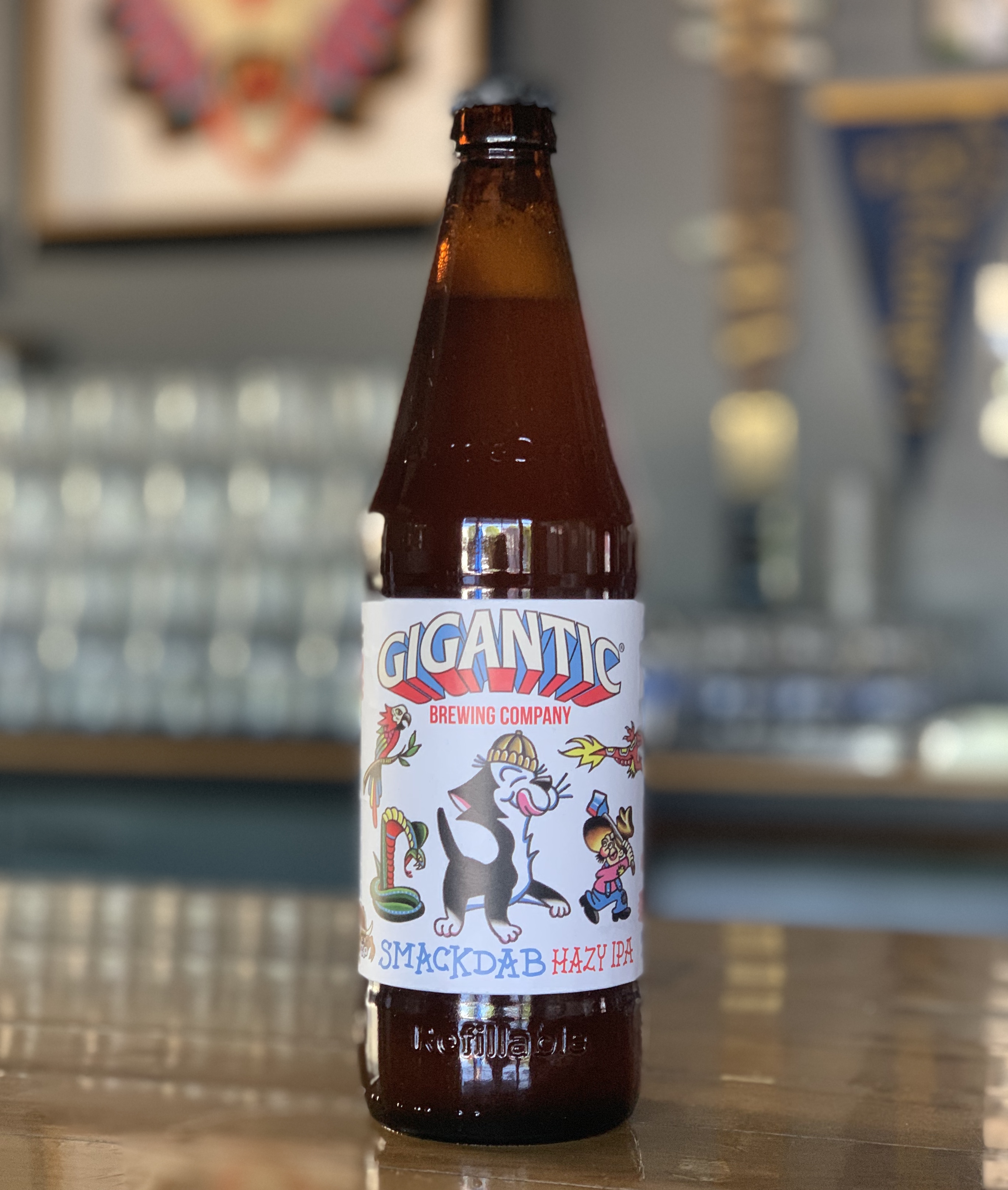 Gigantic requires a minimum order of $48 worth of single bottles or one 12 bottle case. Orders made before midnight PDT will deliver the next day, usually between the hours of 1:00-6:00pm.
Gigantic's delivery service is available for zip codes 97201, 97202, 97204, 97205, 97206, 97209, 97210, 97211, 97212, 97213, 97214, 97215, 97216, 97217, 97218, 97219, 97220, 97222, 97232, 97239, 97266, 97267, 97015, 97086.
For those of you outside the delivery area, Gigantic's Tap Room is open daily from 3:00-7:00pm for carryout bottle and case purchases. And if you're looking for a keg of beer, email docksalesATgiganticbrewing.com. Gigantic has set up dock sales for 1/6 barrels at $85 with no keg deposit.