Gigantic Brewing Releases Ginormous MK11 – Imperial IPA
|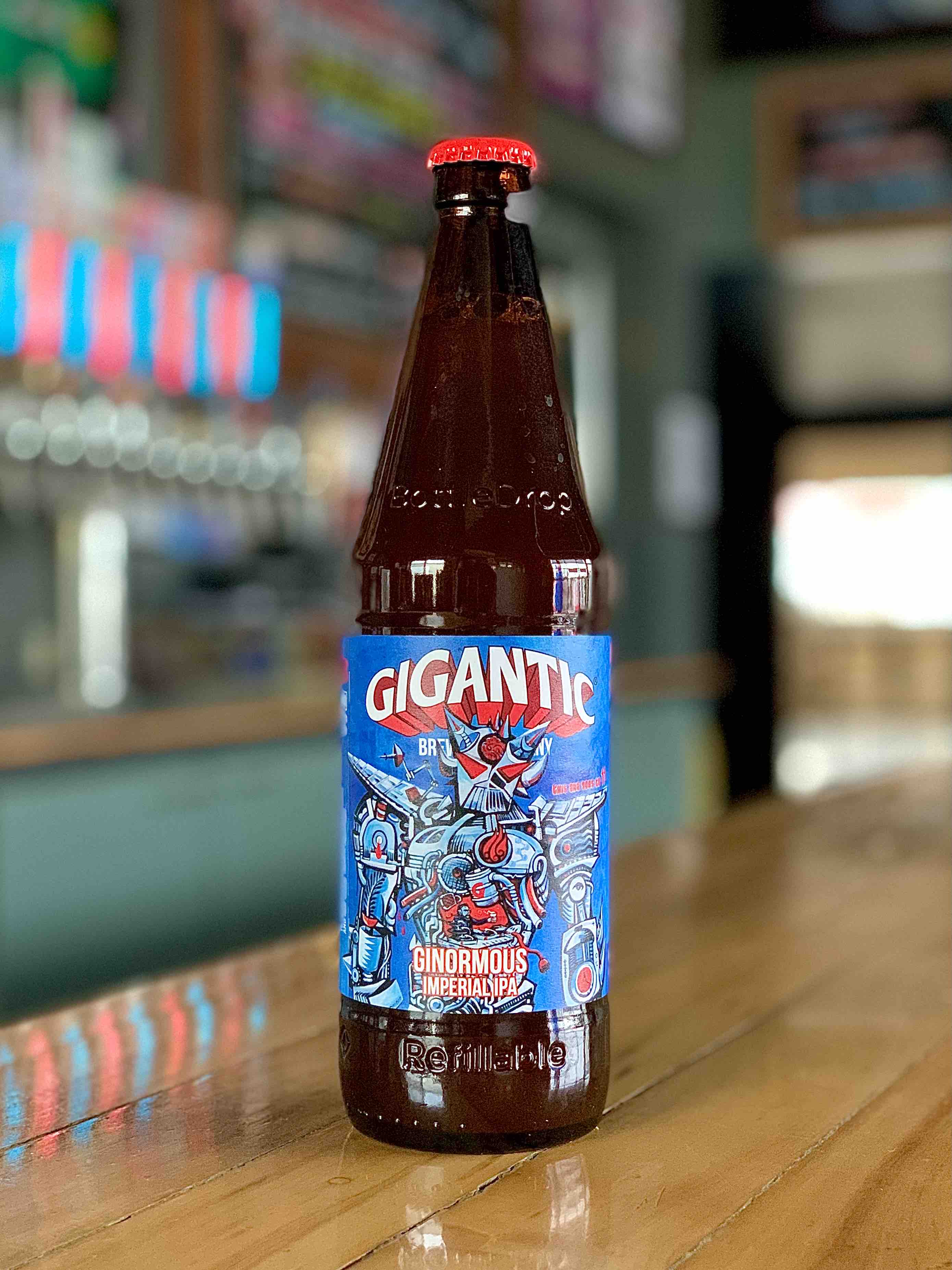 The latest in its rotating Ginormous Imperial IPA, Gigantic Brewing is excited to release Ginormous MK11 today at its two locations in Portland. This popular bold IPA series rotates with new hops from time to time and this release of Ginormous MK11 is no different!
In its quest to brew the hoppiest beer possible, Gigantic Brewing is excited to release its latest edition in this series. Ginormous MK11 goes to eleven on the hop scale from its use of copious amounts of Simcoe, Cascade, Nelson and Columbus Hops. The result is the boldest West Coast IPA available that sits at 7.9% ABV.
"When you name your brewery Gigantic and you grew up loving robots, it's just a skip and a jump that your mascot should be a ginormous robot," said Van Havig, co-founder and Brewmaster of Gigantic, as he stated in a release as he reflected on this project. "Sure we love a MASSIVE hop punch with strong citrus, grapefruit and dank hop flavors, but we also just love redesigning a robot label for every release! Enjoy the beer and admire our robot in his many model poses."
Just like every other beer label from Gigantic, Ginormous MK11 was created by a talented artist. For this label, just like the brewery's logo and IPA label, it was created by Rob Reger, who is also the Artistic Director at the brewery. His sophisticated, surrealistic works explore the dark, entertaining, crossroads between desire and the absurd.  Rob once wrote a bestselling book in Japan, so the brewery feels that he is kind of a big deal. We feel that he's a bit more famous for creating Emily the Strange, but who's judging?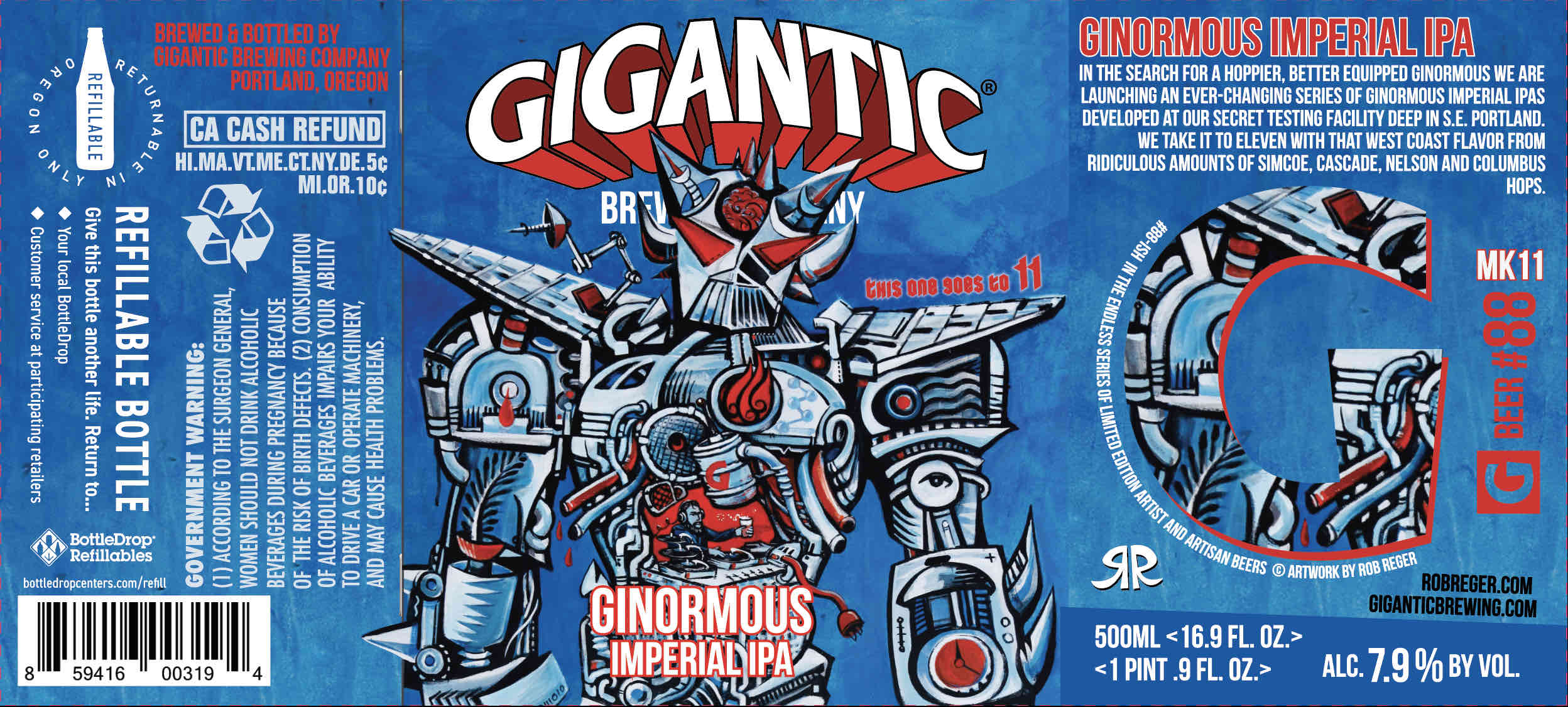 Beginning today, one can find Ginormous MK11 in 500mL bottles, draft, keg and for home delivery at both Gigantic Brewing's The Brewery & Champagne Lounge and its Robot Room at the Rocket Empire Machine. Also look for it at your favorite beer store in the Portland metro area via the brewery's distributor, Maletis Beverage.
As always, Gigantic beer is packaged in BottleDrop Refillable bottles produced for Oregon based breweries, cideries and wineries. BottleDrop Refillables are sorted, washed in Montana, inspected, and delivered back to Oregon's craft beverage producers to be refilled. By choosing beverages in refillable bottles, you help keep our air clean, our beaches, parks and roadsides litter-free, promote a circular economy,
and set a model for future generations.