Gigantic Brewing Releases Pomegranate Gin Fizz for Zwickelmania
|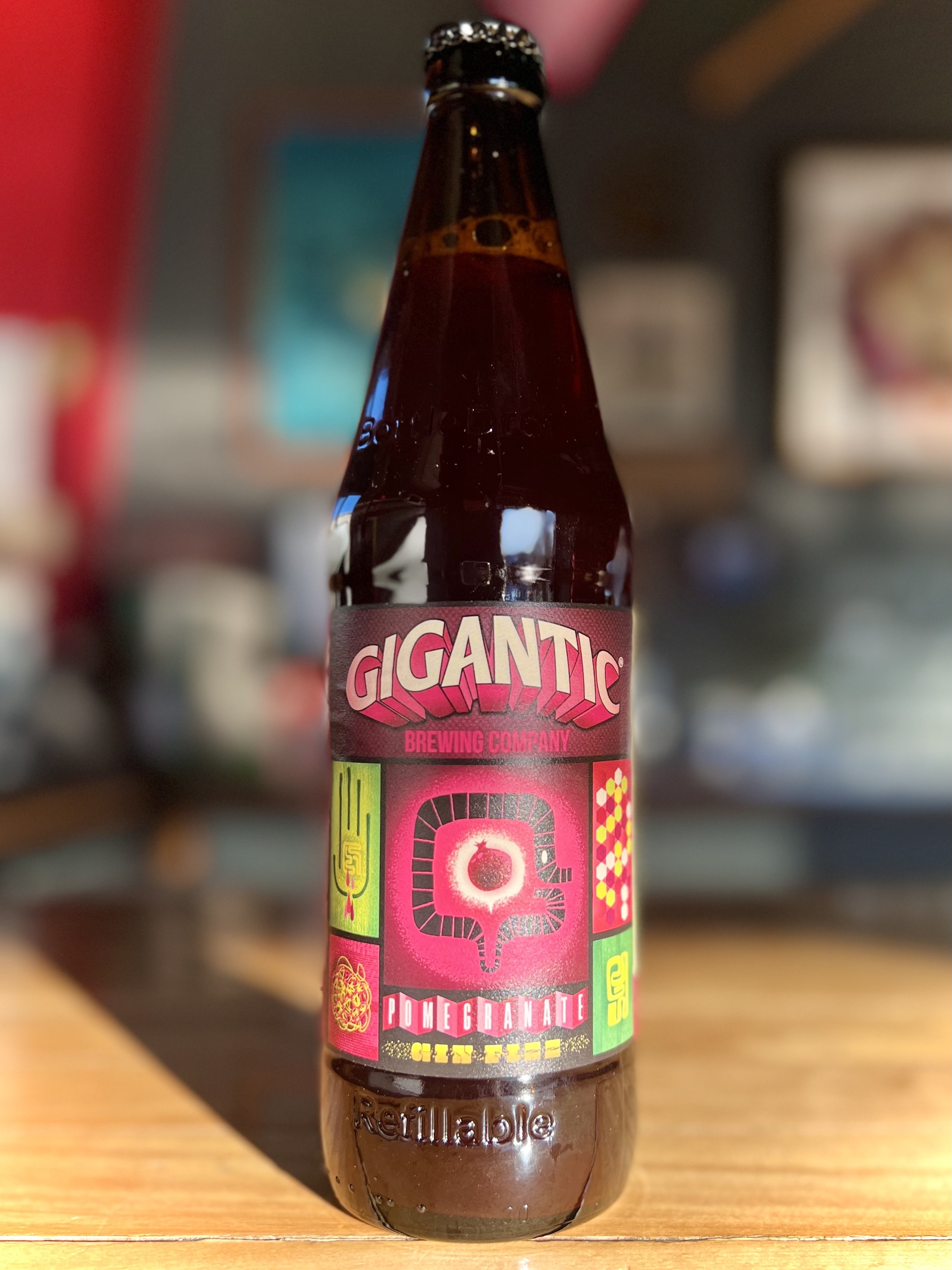 Saturday, February 19th, 2022: Gigantic Brewing Company is excited to celebrate Oregon Craft Beer month!!  Our brewery will be open for Zwicklemania this Saturday, February 19th from 12-4. Join us for the one day a year we open the doors of our brewery for tours and the opportunity to chat with our incredible brewers.  This year we want to make your stop at Gigantic extra special with the release of our latest cocktail inspired beer, Pomegranate Gin Fizz. This vibrant and refreshing beverage is for beer-lovers who also delight in a delicious cocktail.
Pomegranate Gin Fizz is the newest release in our line of cocktail inspired barrel aged beers. We are so enamored with the enigmatic pomegranate and its beautifully hued, tart and slightly sweet fruit hidden inside, that we were inspired to put it to use. We made this pomegranate golden ale, and then aged it in Ransom Old Tom Gin barrels for extensive periods. The result exudes effervescence, with gin botanicals and fruity aromatics. Pomegranate Gin Fizz is sure to kick your celebration up a notch with its uniqueness and style.
We hope to see you at our brewery this Saturday, February 19th from 12-4 for Zwicklemania and also in our taproom enjoying a pint or bottle of Pomegranate Gin Fizz! You can also look for Pomegranate Gin Fizz around Oregon, Washington, and California.
The Pomegranate Gin Fizz label is brought to you by California based artist Brandon Ragnar Johnson. His aesthetic is born at the intersection of illustration and design. His work is often some combination of the things he most loves: film noir, fashion illustration, classic cartoons, the great men's magazine artist, mid-century design and architecture, punk rock, monsters and old Las Vegas. http://www.ragnarama.com/
As always, Gigantic beer is packaged in BottleDrop Refillable bottles. BottleDrop Refillables are sorted, washed, inspected, and delivered back to Oregon's craft beverage producers to be refilled. By choosing beverages in refillable bottles, you help keep our air clean, our beaches, parks and roadsides litter-free, promote a circular economy, and set a model for future generations.