Gigantic Brewing Releases Smackdab Hazy IPA As The Brewery Continues Home Beer Delivery
|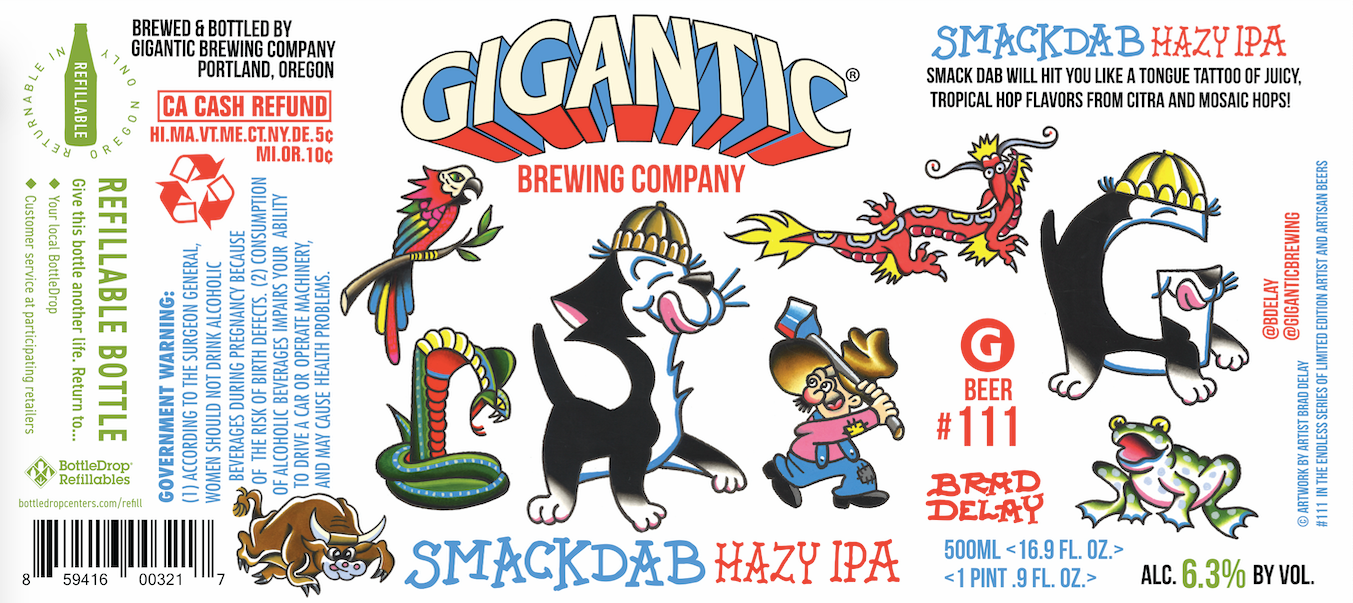 During the Oregon's stay-home order that has been in place during the past few weeks, many local breweries have released new beers. Many of these beers only being canned or bottled and not being kegged. Gigantic Brewing is no different as the Southeast Portland brewery has released Smackdab Hazy IPA today in 500mL bottles.
Smackdab Hazy IPA is described as a New England meets West Coast IPA that's full of tropical fruitiness from Citra and Mosaic hops, but with a bit of a bite that's expected from an IPA on the finish. This juicy IPA sits at 6.3% ABV.
The great looking label artwork for Smackdab was created by Brad Delay, a Portland tattoo artist. He can be found at Historic Tattoo in Southeast Portland and can be followed on social media via Instagram and Twitter.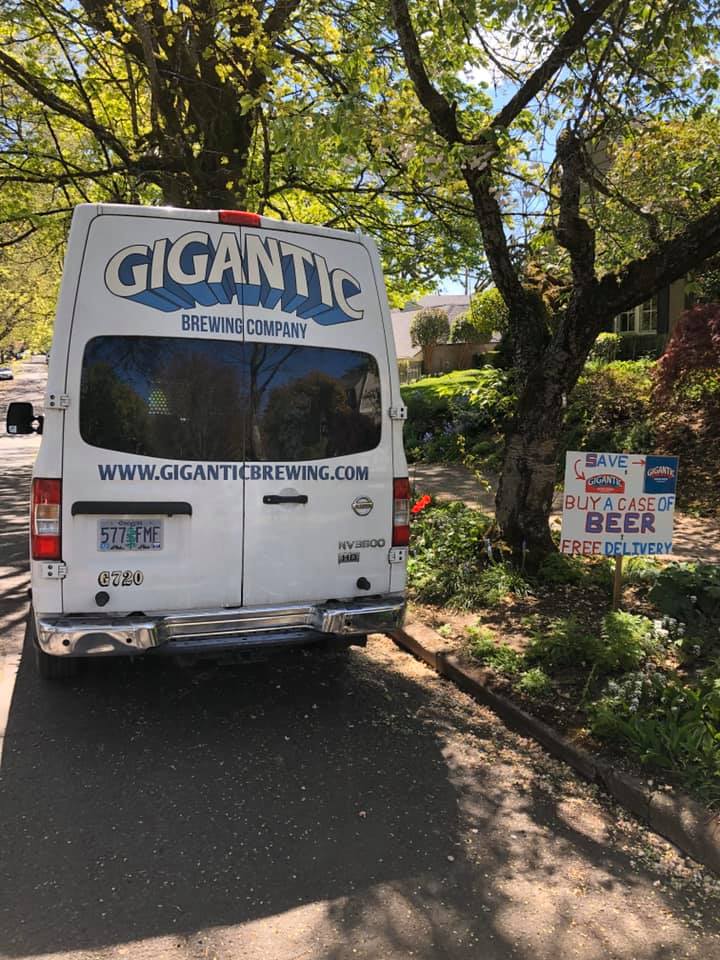 And if you live in Portland, you can order Smackdab or any other Gigantic beer and have it delivered directly to your front door. Yes, Gigantic bottles and cases are available for free next-day home and office beer delivery within most Portland area zip codes. Order today for delivery tomorrow, seven days a week by clicking here!
Gigantic requires a minimum order of $48 worth of single bottles or one 12 bottle case. Orders made before midnight PDT will deliver the next day, usually between the hours of 1:00-6:00pm.
Gigantic's delivery service is available for zip codes 97201, 97202, 97204, 97205, 97206, 97209, 97210, 97211, 97212, 97213, 97214, 97215, 97216, 97217, 97218, 97219, 97220, 97222, 97232, 97239, 97266, 97267, 97015, 97086.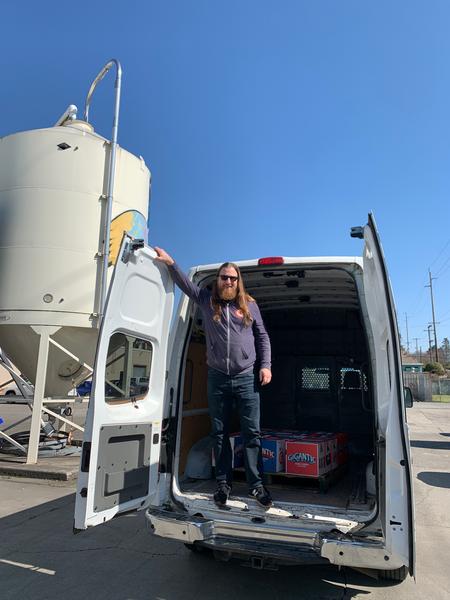 For those of you outside the delivery area, Gigantic's Tap Room is open daily from 3:00-7:00pm for carryout bottle and case purchases. And if you're looking for a keg of beer, email docksalesATgiganticbrewing.com. Gigantic has set up dock sales for 1/6 barrels at $85 with no keg deposit.