Gigantic Brewing Releases Two 2019 Fresh Hop Beers – Sodbusted VII and Squawkzilla Collabo Fresh Hazy IPA
|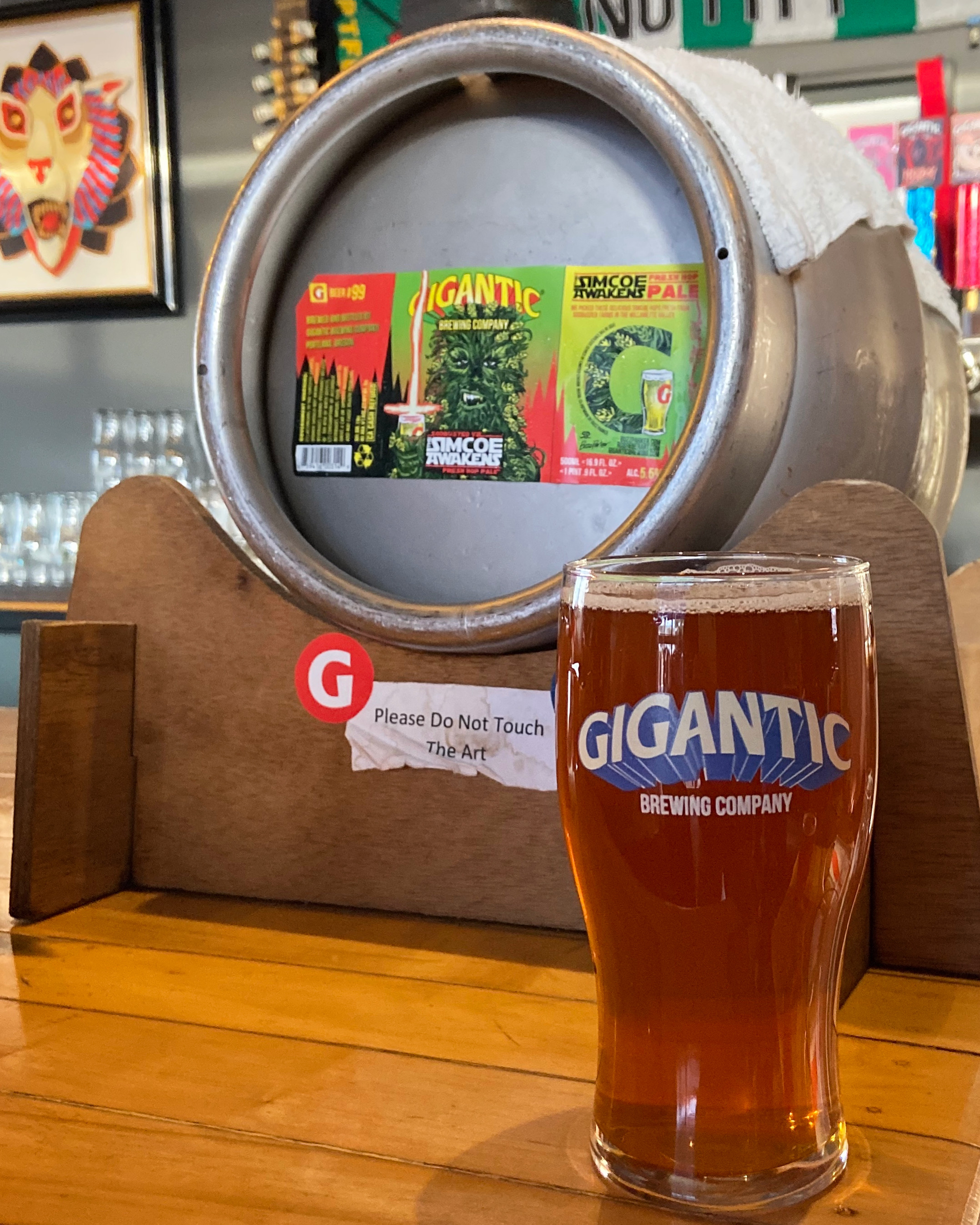 For its 2019 fresh hop beers, Gigantic Brewing once again uses freshly harvested Simcoe hops from Sodbuster Farms and also collaborates with Bale Breaker Brewing for the very first time.
Already out on draft and in 500mL bottles is Sodbusted VII – The Simcoe Awakens Fresh Hop Pale, brewed with fresh Simcoe hops from Sodbuster Farms located just north of Keizer. This one we sample last Friday from the firkin and also the carbonated version on draft. Both had some pleasurable flavor profiles, but the version poured from the firkin was much more nuanced.
Then next week, Gigantic will release Squawkzilla Collabo Fresh Hazy IPA, a collaboration with Bale Breaker Brewing from Yakima, Washington. On this one the two breweries used fresh hops picked from Loftus Ranches, a hop farm from the Yakima Valley that is part of the family that owns Bale Breaker Brewing.
So where did the breweries come up with the name Squawkzilla? It's named after a bird discovered in New Zealand. Here's a link to the story that discusses this prehistoric bird from NPA.
Here are additional details on each of the two 2019 Fresh Hop beers…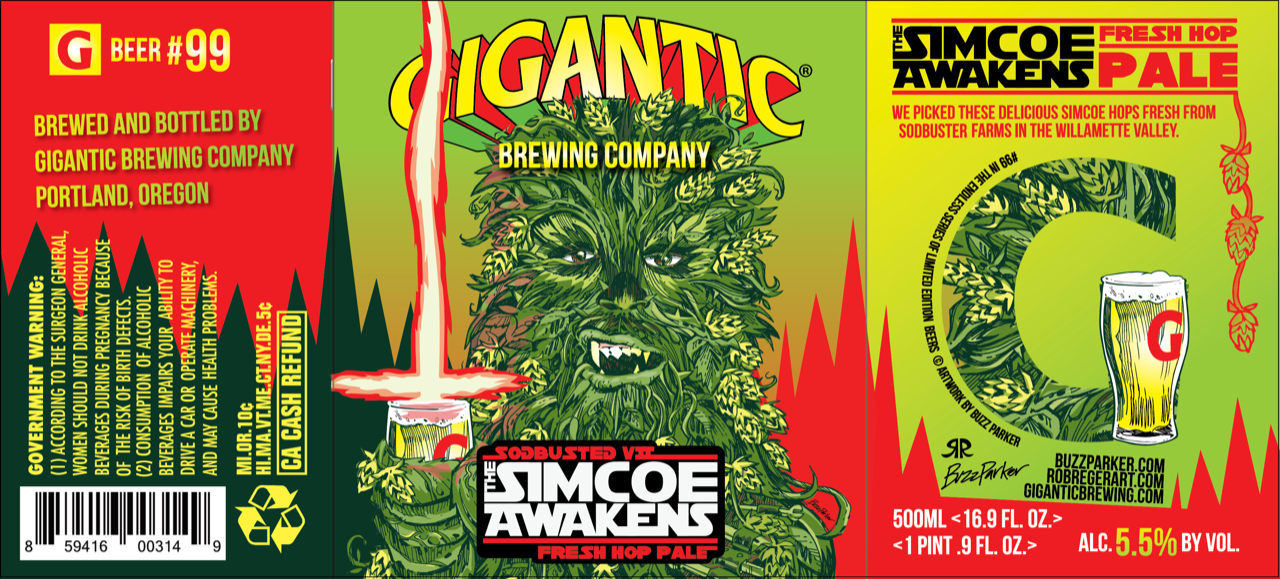 Sodbusted VII – The Simcoe Awakens Fresh Hop Pale – SIMCOE AWAKENS BEER DOSSIER
Tasting Notes: Citrusy and Floral Fresh Hop Goodness
Water: Local Bull Run Water
Malts: Great Western NW Pale, C40
Hops: Fresh "Wet" Simcoe Hops from Sodbuster Farms
IBUs: 65
ABV: 5.5%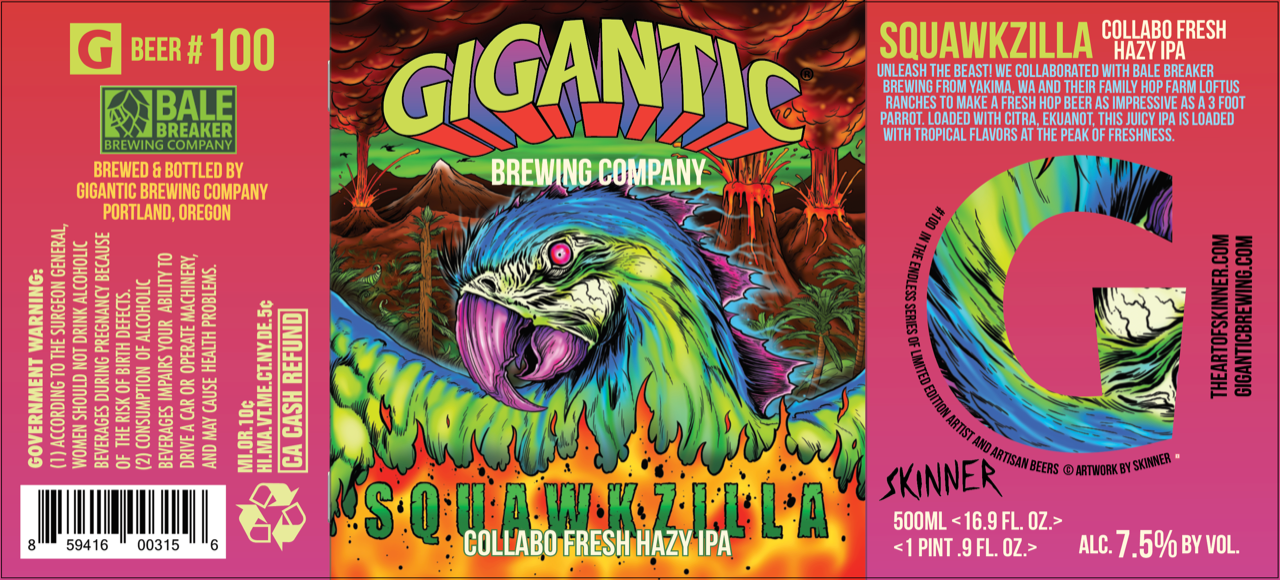 Squawkzilla Collabo Fresh Hazy IPA – SQUAWKZILLA BEER DOSSIER
Tasting Notes: Pineapple, Mango, Tangerine
Water: Local Bull Run Water
Malts: NW Pale, Light Crystal, Demerara Sugar
Hops: Fresh Simcoe, Citra, Ekuanot from Loftus Ranches
IBUs: 58
ABV: 7.5%