Gigantic Brewing to Release 2019 MASSIVE! Barrel-Aged Barleywine + Six Variants on Black Friday
|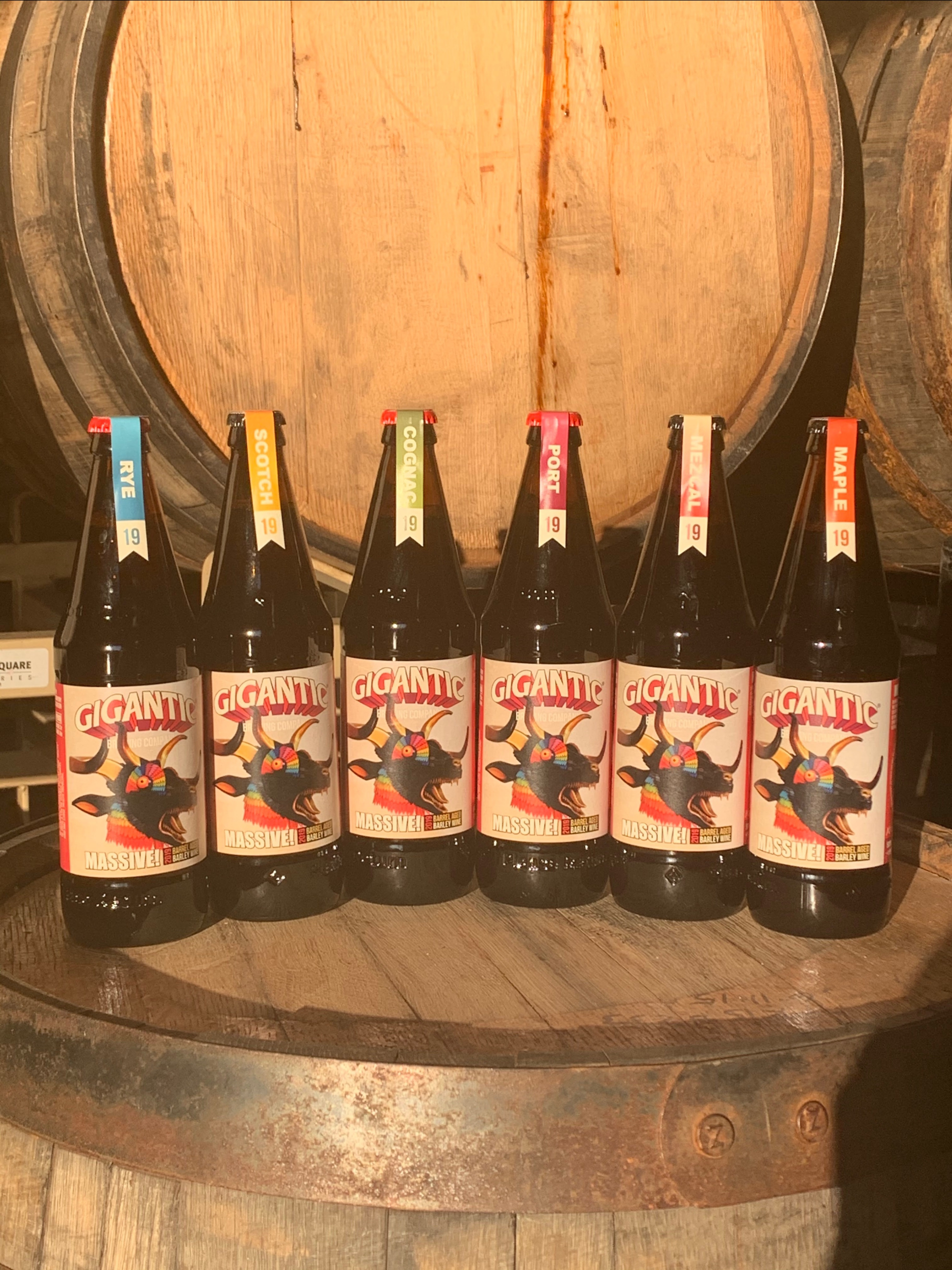 When Gigantic Brewing releases the 2019 edition MASSIVE! Barrel-Aged Barleywine on Black Friday, the brewer will go all out on this popular beer as it releases six variants. This means that there will be seven different offerings of MASSIVE! this year.
Normally, Gigantic Brewing releases MASSIVE! Barrel-Aged Barleywine from its long boil barleywine that has been aged in bourbon barrels. The 2019 version of MASSIVE! has been aged in both Buffalo Trace and Woodford Reserve Bourbon Barrels.
Then last year Gigantic Brewing added one variant with MASSIVE! Scotch Barrel-Aged. However, later this week with the arrival of Black Friday, Gigantic will release a new version of MASSIVE! Scotch in addition to MASSIVE! Port, MASSIVE! Mezcal, MASSIVE! Maple Syrup, MASSIVE! Cognac, MASSIVE! Rye and of course the standard MASSIVE!.
When Gigantic brews the base beer for this barrel-aged beer, it uses only Skagit Valley Pilot Pale Malt as it is boiled for eight hours. This extended boil time gives the beer a deep ruby color and rich malt flavor. Gigantic then took MASSIVE and introduced it to a variety of barrels – Scotch, Mezcal, Port, Cognac, Rye and Maple Syrup. The sticker on the crown of the bottle identifies which barrel this beer was aged in.
Gigantic Brewing will be offering up some Thanksgiving Weekend Specials from November 27-29 on a MASSIVE! Barrel-Aged 7 pack. Just purchase all six MASSIVE! Small Batch Barrel Varietals and receive one 2019 MASSIVE! Bourbon Barrel aged bottle included in the $90 price.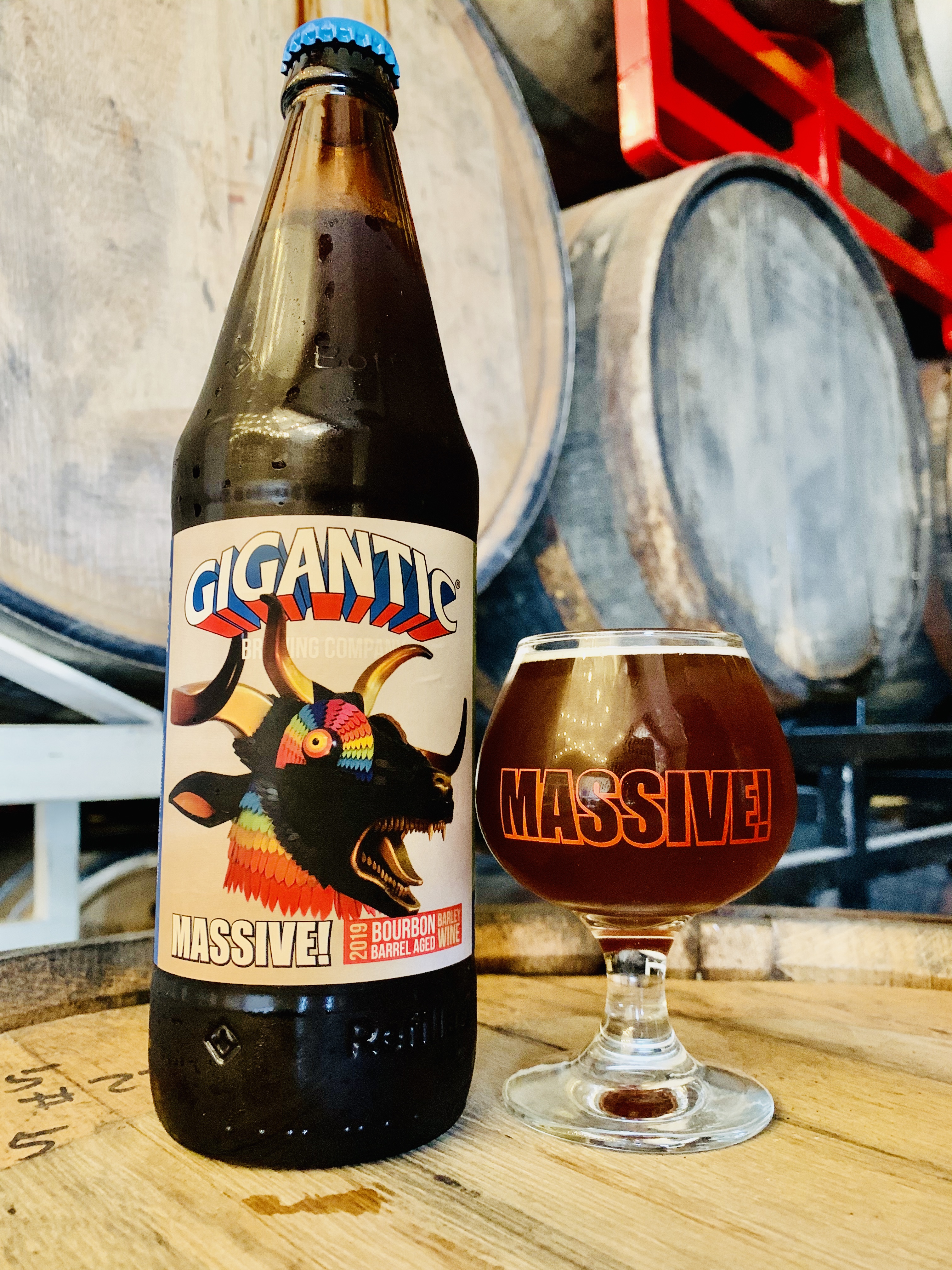 In addition to the barrel-aged goodness, Gigantic will also have specials on beer that includes a 20% discount on all cases, including mixed cases. There will be $1 off bottles of Sodbusted ($4), Squawkzilla ($5) and Uberfest ($5) bottles. If you buy a case of these beers you get the case discount on top. Plus, all Gigantic merchandise is 20% off. This includes all Gigantic t-shirts, hoodies, hats, tin tackers, and glassware.
Gigantic Thanksgiving Weekend Hours will be Noon to 10:00pm on Black Friday and Saturday and Noon to 9:00pm on Sunday.
Gigantic Brewing
5224 SE 26th Ave.
Portland, OR 97202