Gigantic Brewing + Weird Portland United Release Portland Adult Soapbox Derby Summer Ale
|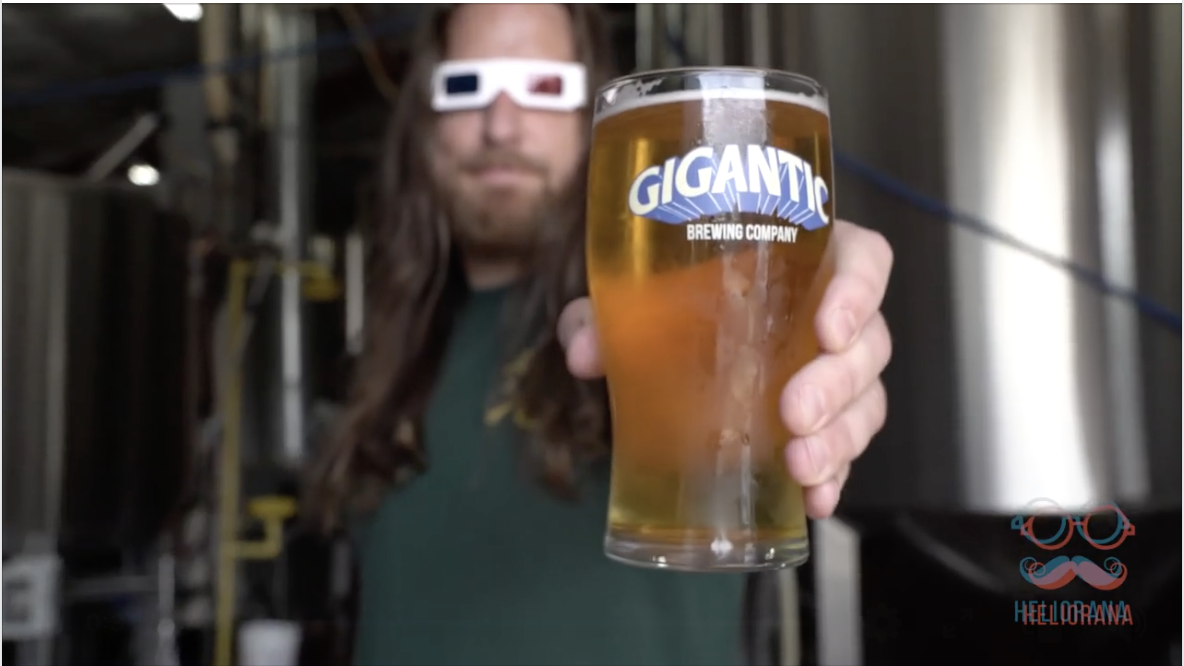 This summer will see the return of the quarter century old Portland Adult Soapbox Derby to the hillside streets of Mt. Tabor. During its 25-year run, a few park rules may have been broken with some imbibing of beer along the curvy race course. This year will be no exception.
After a pandemic slumber, this year's return of the PDX Adult Soapbox Derby will see Gigantic Brewing partnering with Weird Portland United on a new beer, Portland Adult Soapbox Derby Summer Ale. Fans can grab a first taste of this new Summer Ale on Friday, July 1st at the brewery, just in time for the 4th of July Weekend!
The PDX Adult Soapbox Derby has always been a way for the community to come together and cheer on the intrepid artists, engineers and just plain weirdos who make this city unique! And to keep the weird theme on track, Gigantic has once again enlisted the 501(c)(3) non profit Weird Portland United. The derby definitely lives up to WPU's mission to "celebrate the community's unique innovative culture, amplify its creative expression, and incubate an even weirder future". It's also in cosmic alignment with the Derby's mission of "tomfoolery & shenanigans."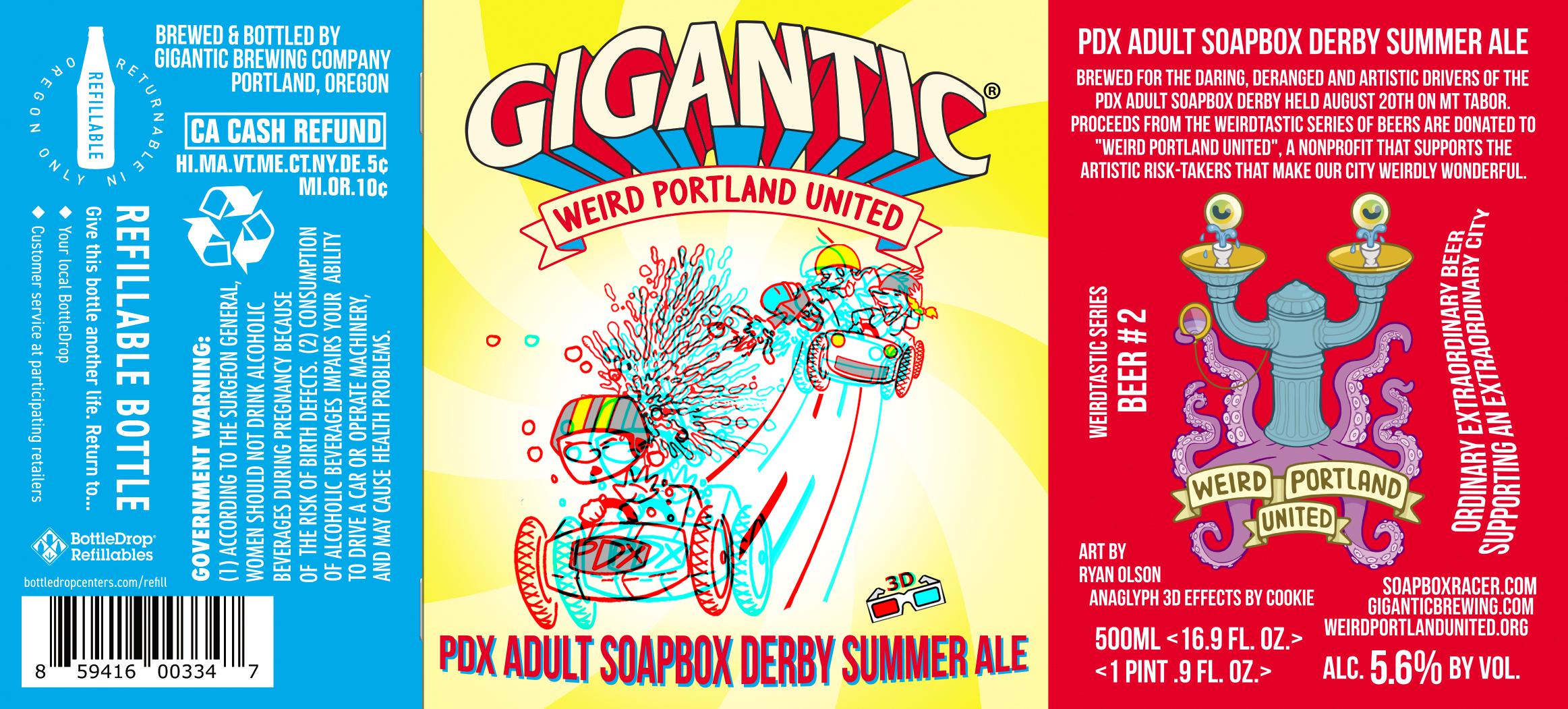 Portland Adult Soapbox Derby Summer Ale is part of Part of Gigantic Brewing's and WPU's Weirdtastic Beer Series. This limited run beer packaged in 500mL bottles is coming at you in 3D! No, not 3B as Bob McKenzie once stated in the film Strange Brew, but in literal 3D. The unique anamorphic label created by artist Ryan Olson includes a pair of classic red and blue 3D glasses to fully celebrate a beer that won't remain contained in a bottle. Yep, similar to the soapbox derby cars that defy the Mt. Tabor track!
Gigantic Brewing describes this new Summer Ale as a refreshing libation with notes of sunshine and hints of joyful exuberance that pairs nicely with wild abandon marks the sophomore brew in the ongoing beer series from Gigantic and Weird Portland United. This one promises to become the harbinger of Summer incarnate!
The 2022 edition of the Portland Adult Soapbox Derby returns to Mt. Tabor on Saturday, August 20 from 10:00am – 4:00pm. Want to be a part of the action? Visit the website for details of the race and consider sponsoring or becoming a volunteer by visiting www.soapboxracer.com. DERBY ON!
"The Soapbox Derby is a Portland tradition and a signature event of who we are as a city," said The Unipiper, founder of WPU. "I love watching the race every year."
The Portland Adult Soapbox Derby Summer Ale Release Party & Gravity Car Show takes place on Friday, July 1 from 4:00 – 6:00pm at the Gigantic Tap Room and Champagne Lounge located at 5224 SE 26th Ave in Portland, Oregon.
Catch a glimpse of the weirdness in the YouTube video below, just make sure you're signed in as this video is age-restricted!