Gigantic SOLID! Release Party at Lardo Southeast
|
Gigantic Brewing is back at it with its latest seasonal release, SOLID! Hoppy American Wheat. The release party for SOLID! will be held at Lardo on Southeast Hawthorne on Thursday, July 2nd beginning at 5:00pm.
As the temperatures continue to soar here in Portland, SOLID! will be an excellent choice to quench one's beer thirst. Inspired by Three Floyds Brewing's Gumballhead, SOLID! has a huge fresh squeezed citrus: kumquat and orange hop aroma and flavor. This crisp and refreshing 6% ABV wheat beer is perfect on a hot day with fresh orange peel bitterness in the finish.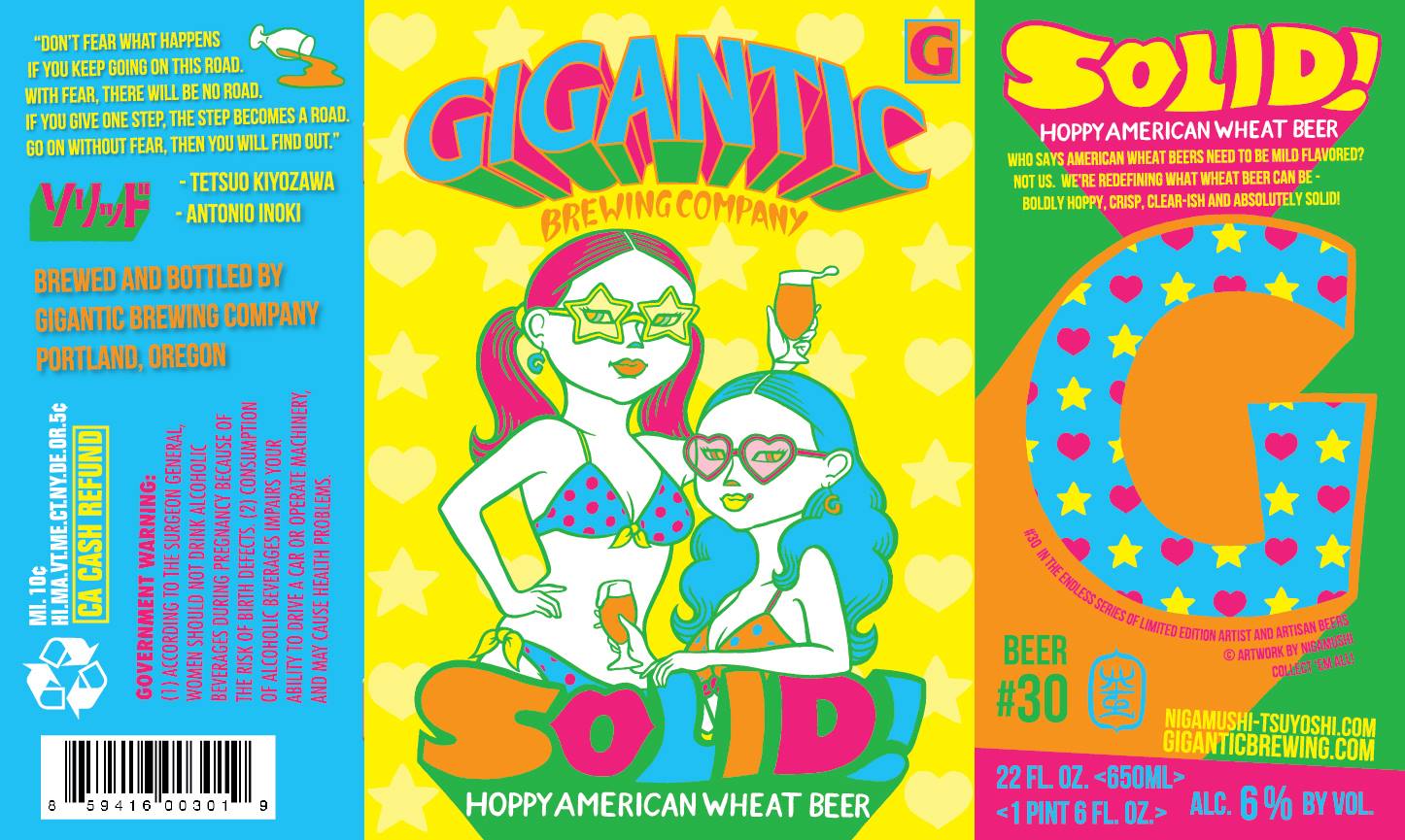 The label for SOLID! was created by Japanese artist Tsuyoshi Nigamushi. His work is currently on display inside Gigantic's Taproom and has been featured at Northwest Portland's Hellion Gallery in the past.
Since the release party is at Lardo, the folks there are creating a custom sandwich to pair with SOLID! What a great way to kick off the 4th of July weekend!
Lardo PDX
1212 SE Hawthorne Blvd
Portland, OR 97214