GoodLife Brewing Releases Beach Life Pineapple Pale Ale + Bavarian Lager
|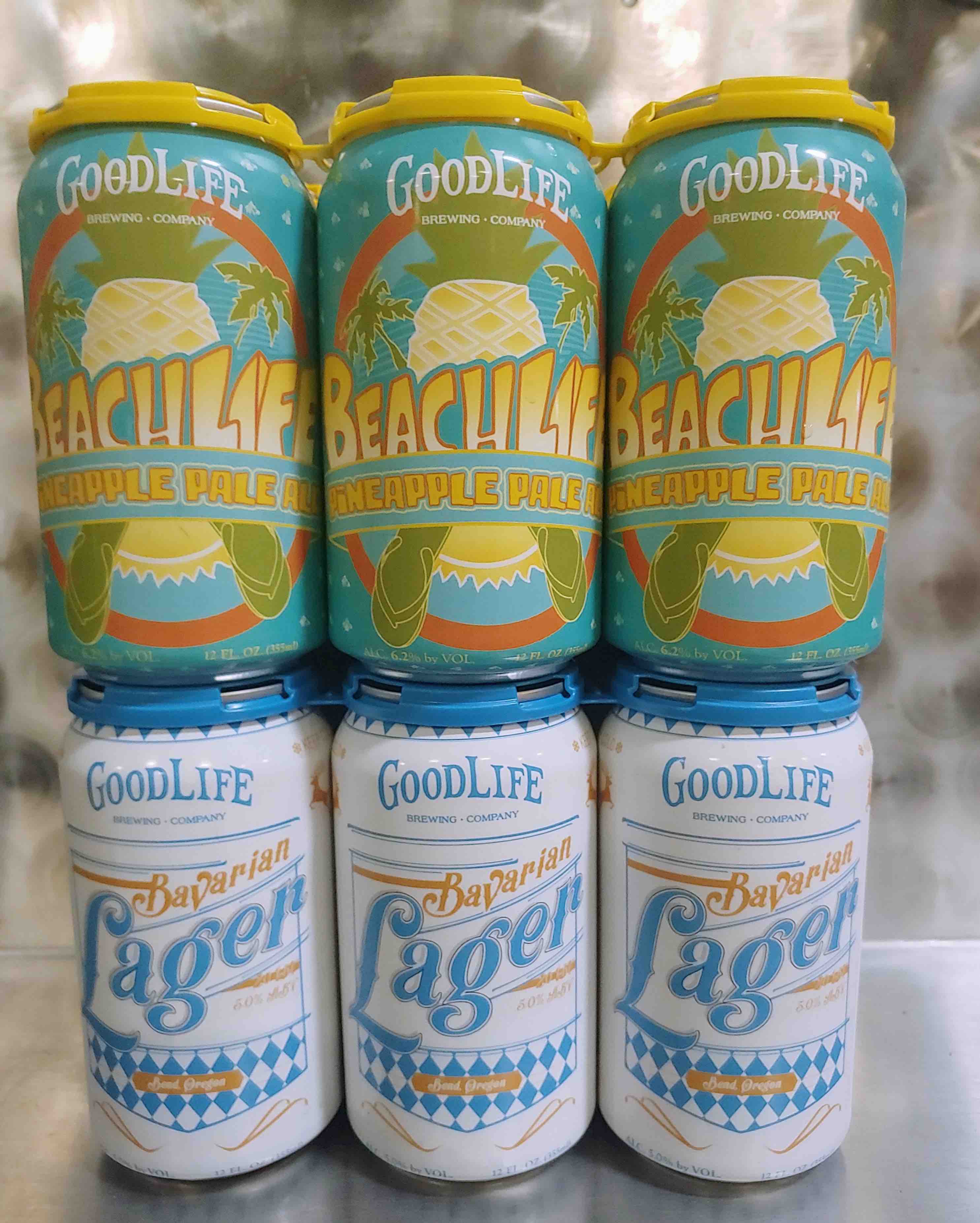 Summer beer release from GoodLife Brewing are on the way with 12oz, six-pack cans of Beach Life Pineapple Pale Ale and Bavarian Lager.
"These two beers are great summer drinkers, one is a classic refreshing German Style Helles Lager that is light and crisp and the other is a super fun tropical pineapple beer that has a great pineapple nose and taste but still has the hoppy elements of a pale ale," says Ty Barnett GoodLife's Co-Owner, in a statement. "It's going to be hard for me to choose which one when it gets over 90 degrees."
Here are descriptions on each of the two beers as provided by the brewery.
Bavarian Lager:
A true German Helles style lager recipe combined with European and US hop varietals make this beer crisp and refreshing. Clean American bittering hops along with a few late additions of German Czech Saaz hops provide pleasant hop aroma and put a NW spin on this traditional style. It is a light and drinkable beer with a clear golden straw color. Now available year-round in draft and 12 oz six packs. 5% ABV 22 IBU
Beach Life Pineapple Pale Ale:
Is a tropical twist on a classic Pale Ale. Brewed with Amarillo and Mandarina Bavaria hops, these fruit-forward aroma hops, and a moderate dose of Pineapple, lend to this very drinkable fruit- forward Pineapple Pale Ale! The first sip will have you living your beach life and take you to the islands with your toes in the sand. Only available for a limited time in draft and 12 oz six packs. 6.2% ABV 35 IBU
Both new six packs will be available at specialty craft beer stores throughout Oregon beginning next week.