Grains of Wrath Opens For On Premise Food and Beer + Triple Can Release
|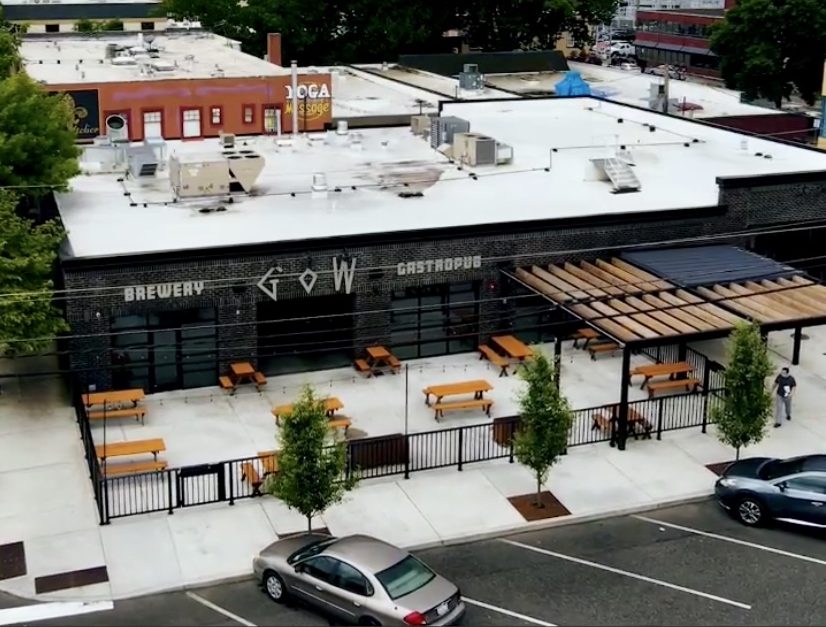 Grains of Wrath has received the green light from Clark County to reopen its brewpub for on premise consumption and will do so on Wednesday, June 10th. Things will be a bit different with limited capacity and no bar or fire pit seating, but it'll be nice to gain some normalcy during the COVID-19 pandemic. Then later this week Grains of Wrath will release Built For Speed, EGA – Eagle, Globe, & Anchor, and Dystopia in 16oz cans.
As Grains of Wrath opens its brewpub back up their operations will be slightly different. Capacity will be at 50% as all tables and chairs will be spaced a minimum of 6ft apart. During this time all guests must remain seated at all times during their visit except to use the restrooms. This means that to consume food or drinks on premise patrons must be seated at a table.
GoW will have a new text-based wait list system in place tomorrow for those of you who must wait in cars or off-premise. Masks are highly encouraged at any time you are visiting except when seated but are not required. Hours going forward at Grains of Wrath will be Sunday – Thursday (Noon – 10:00pm) and Friday – Saturday (Noon – Midnight).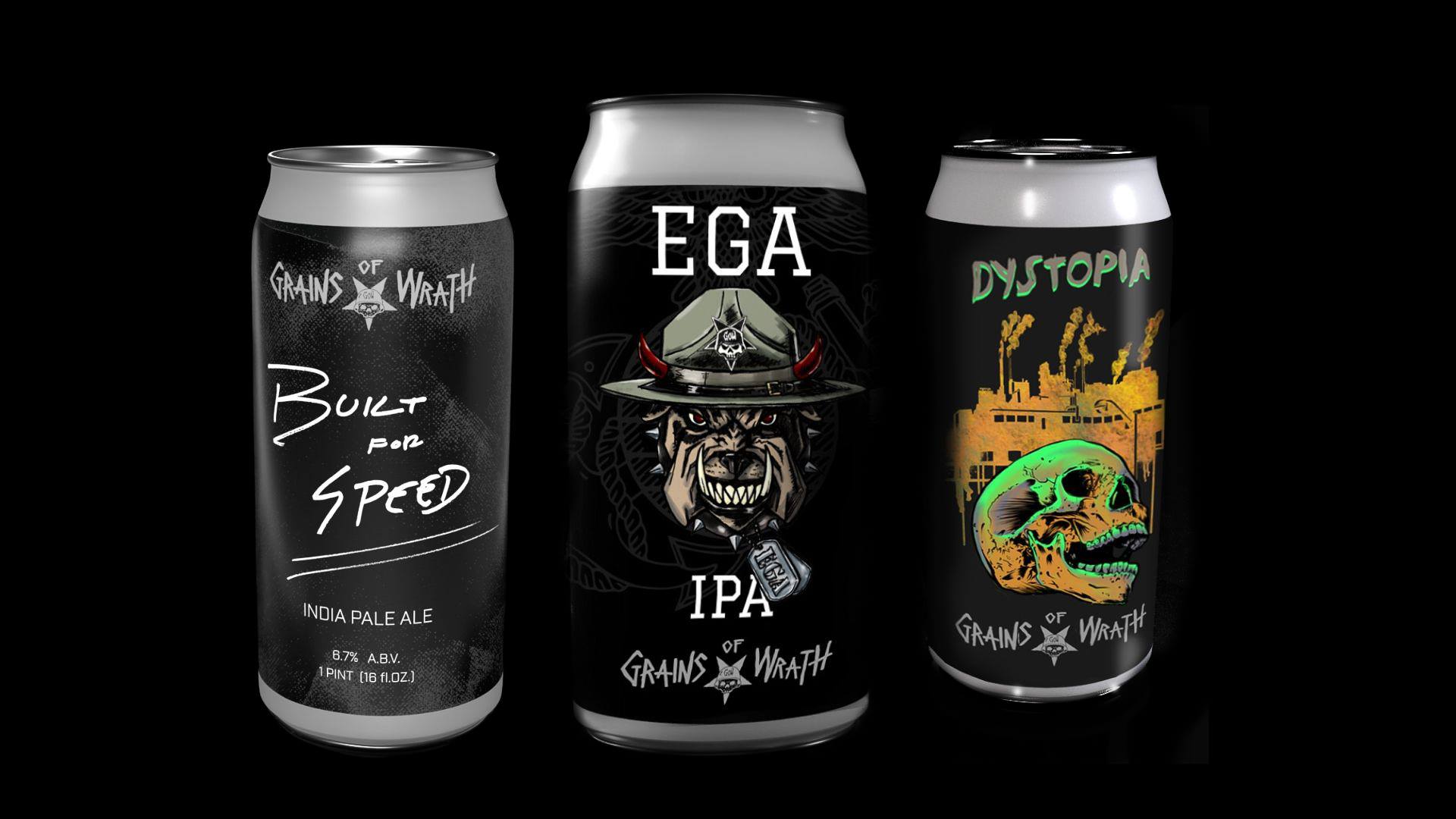 On Friday, June 12, Grains of Wrath will offer a Triple Can Release with Built For Speed, EGA – Eagle, Globe, & Anchor, and Dystopia in freshly packaged 16oz cans. Grains of Wrath will package these three offerings in 16oz cans and will turn around and sell them at the brewery beginning on Friday.
Here's a preview of the three beers…
EGA – Eagle, Globe, & Anchor
Style: West Coast IPA – Nelson Sauvin, Citra, and Columbus
ABV: 6.8%
Flavors and aromas of melon, pine, soft tropical fruit, papaya.
Label art: Herb Apon
Built For Speed
Style: West Coast IPA – Simcoe, Mosaic
ABV: 6.7%
Hop flavors and aromas of bright tropical fruit, pine, and dank grapefruit
Label design and art: Jenna Hill
Dystopia
Style: Northwest IPA – Simcoe, Citra, and Mosaic
ABV: 6.75%
Flavors and aromas of pine and tropical fruit
2019 Washington Beer Gold medal
Label art: Ryan Boomhower
Grains of Wrath Brewing
30 NE 5th Avenue
Camas, WA 98607