Great Divide Brewing Releases Its New Roadie Grapefruit Radler
|
Ready to hit store shelves and tap handles is the brand new summer seasonal, Roadie Grapefruit Radler, from Great Divide Brewing.
Available beginning April 1st through July, Roadie Grapefruit Radler is a sessionable summer beer at only 4.2% ABV. It's brewed with natural grapefruit puree and pours a hazy sunrise gold with prominent citrus aroma. But it will be that dry, slight tart taste that will keep you reaching for another can of Roadie.
Inspiration For The Roadie Radler:
Named both for the road biking cyclist (Roadie) and the German word for cycling (Radler), the Roadie Grapefruit Radler was inspired by Great Divide's roots in the cycling community. As an avid cyclist, owner and founder Brian Dunn instilled his passion for cycling throughout the brewery from the very beginning. Great Divide has been a part of the Colorado cycling community throughout the years through the creation of the Great Divide Bike Team, annual participation from employees in the Bike MS race, and donating profits from our Tap Room Giving Program to organizations like Bike Denver and the Bicycle Racing Association of CO. Brian Dunn has also participated in the BoulDurango for the last few years where he and some of the most tenured Colorado craft brewery owners and employees ride the grueling 426 miles from Avery Brewing Co. in Boulder, CO to Ska Brewing Co. in Durango, CO over the course of 6 days. Together they ride over mountain passes and cruise across Colorado plains, all the while sharing their experiences, perspectives, and insights on the brewing industry and stopping for cold brews along the way. As a way to honor Great Divide's roots in the cycling community and the comradery of events like the BoulDurango, the Roadie Radler was born. With artwork that was designed to create an image of the Colorado cycling community, this beer is a nod to cyclists everywhere. So, whether you are riding over grueling mountain passes or just out for a quick pedal, the Roadie Radler is the perfect brew for any summertime cruise.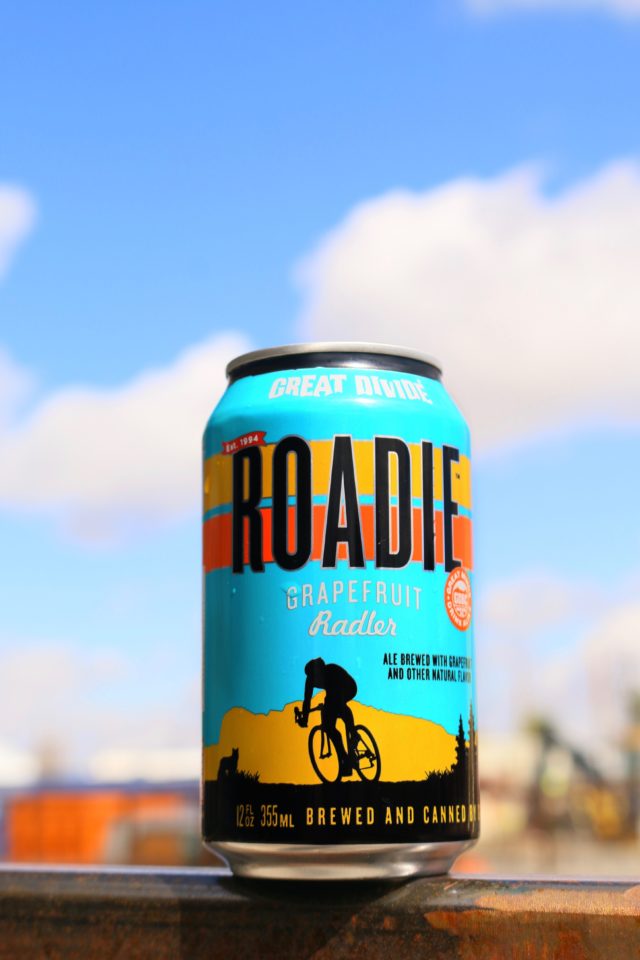 Locate Roadie or any other beer from Great Divide by using the brewery's Beer Finder.