Great Notion Brewing Bourbon Barrel Double Stack 2018 Single Bottle Release
|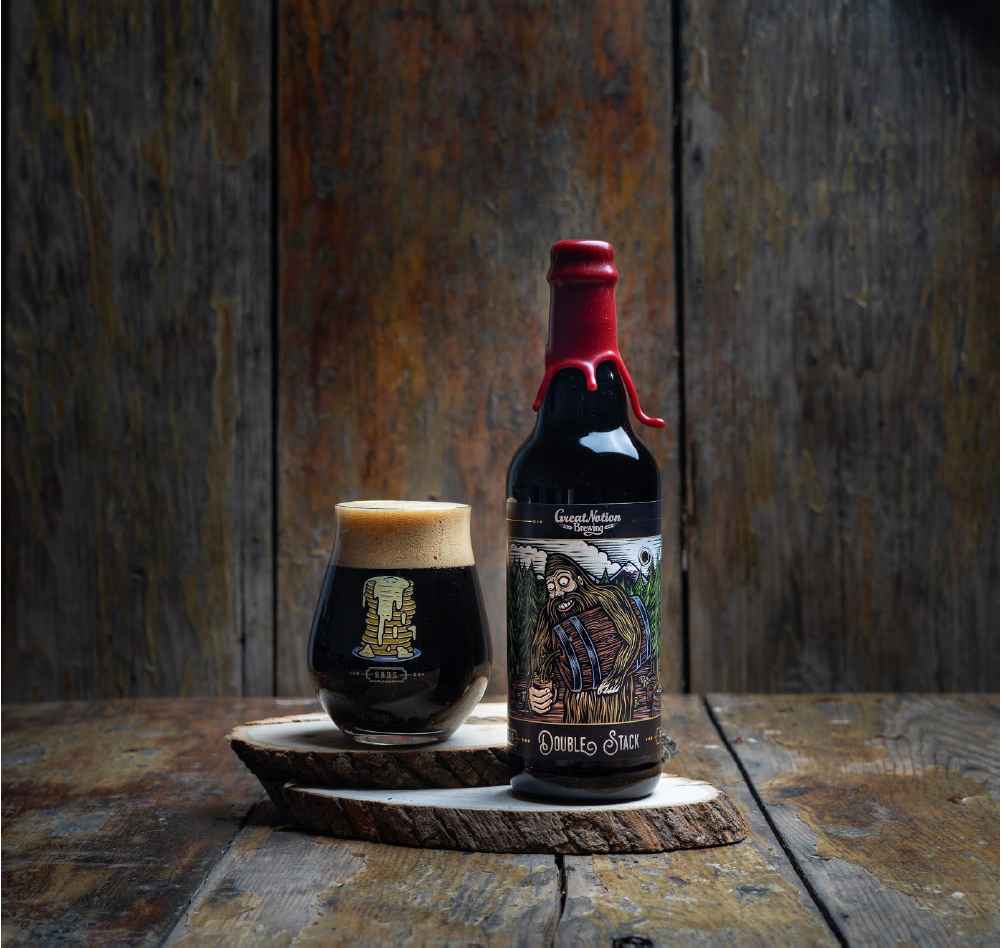 Back in December 2018, Great Notion Brewing & Barrel House released its Bourbon Barrel Double Stack in an exclusive gift box priced at an astonishing $125. The trendy brewer put together 500 of these custom-built wooden box sets that included two 500mL wax-dipped bottles of Bourbon Barrel Double Stack, BBDS Stemless Sahm Sensorik, BBDS beanie, and BBDS bottle opener. These box sets sold out within minutes.
When the box sets were released Great Notion set aside a quantity of single bottles to be sold at a future date. To coincide with the new Northwest Portland taproom opening this week, the time has come to sell the remaining bottles of Bourbon Barrel Double Stack.
Today beginning at Noon, Great Notion Brewing will sell the remaining 425 single 500mL bottles of Bourbon Barrel Double Stack online via EventBrite. Single bottles of BBDS are 1 per person and cost $30 each after the EventBrite fees. In addition to the beer, Great Notion will also have 25 BBDS glasses and 25 BBDS beanies for sale at $20 each, only one per person.
Read More: Great Notion Brewing To Release Bourbon Barrel Double Stack In Exclusive Gift Box
The base beer for Bourbon Barrel Double Stack is Double Stack, an Imperial Stout fermented with substantial amounts of maple syrup, then aged on whole bean Sumatra from local Portland roastery, Clutch Coffee. The beer was then aged in used bourbon barrels from Bull Run Distillery, Woodford Reserve and Heaven Hill Distillery. After more than two years in the barrels, the beer was blended and bottled.
This decadent stout recently won a Gold Medal at the World Beer Cup 2018 Awards and a Silver Medal at the 2018 Great American Beer Festival. Double Stack also has a 4.53/5.0 rating on Beer Advocate.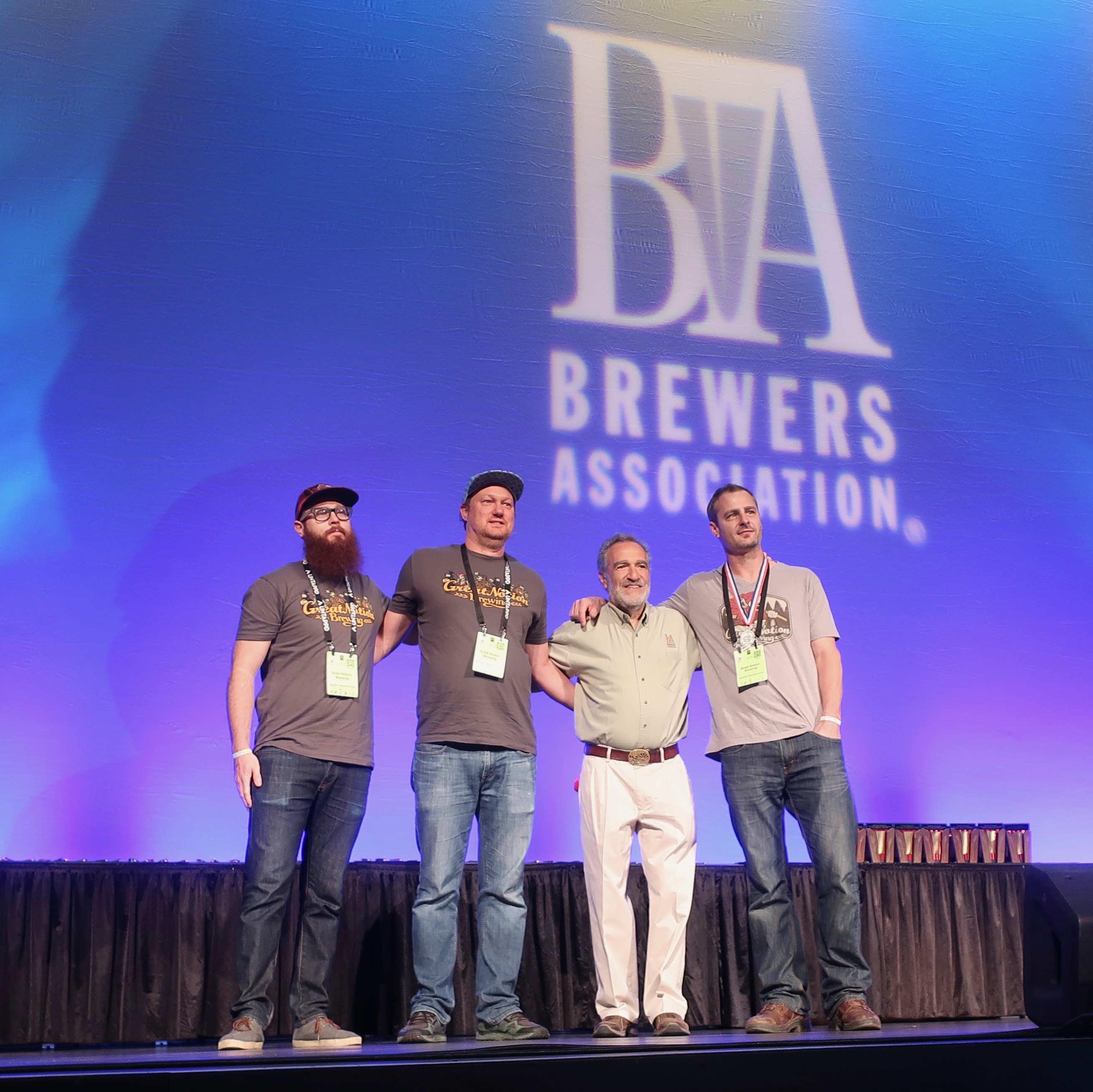 For this online sale the name entered as the Ticket Buyer must match the name on the credit card used for purchase. Conflicting orders will be deleted. When retrieving your bottles, you must present your valid ID and the information must match. You may be asked to present the credit card used for your purchase upon pick-up. Therefore Great Notion is not allowing any pick up by a proxy. More details can be found here.
And if you secure a ticket to purchase BBDS via EventBrite there are a few restrictions on when the beer can be picked up only at Great Notion Brewing NW Portland. BBDS will not be able to be picked up at the brewer's Alberta Street location. Pick up times are:
Monday – Thursday 3/11 to 3/14: 7:00am-10:00pm
Friday – Saturday 3/15 & 3/16: 7:00am-11:00am
If the bottle of BBDS is not picked up by 11:00am on Saturday, March 16th by the person that purchased it online, the bottle will be surrendered back to Great Notion and will be resold as all sales are final.
Great Notion Brewing NW
2444 Northwest 28th Avenue
Portland, OR 97210