Green Zebra Partners with Level Beer on Green Zebra IPA
|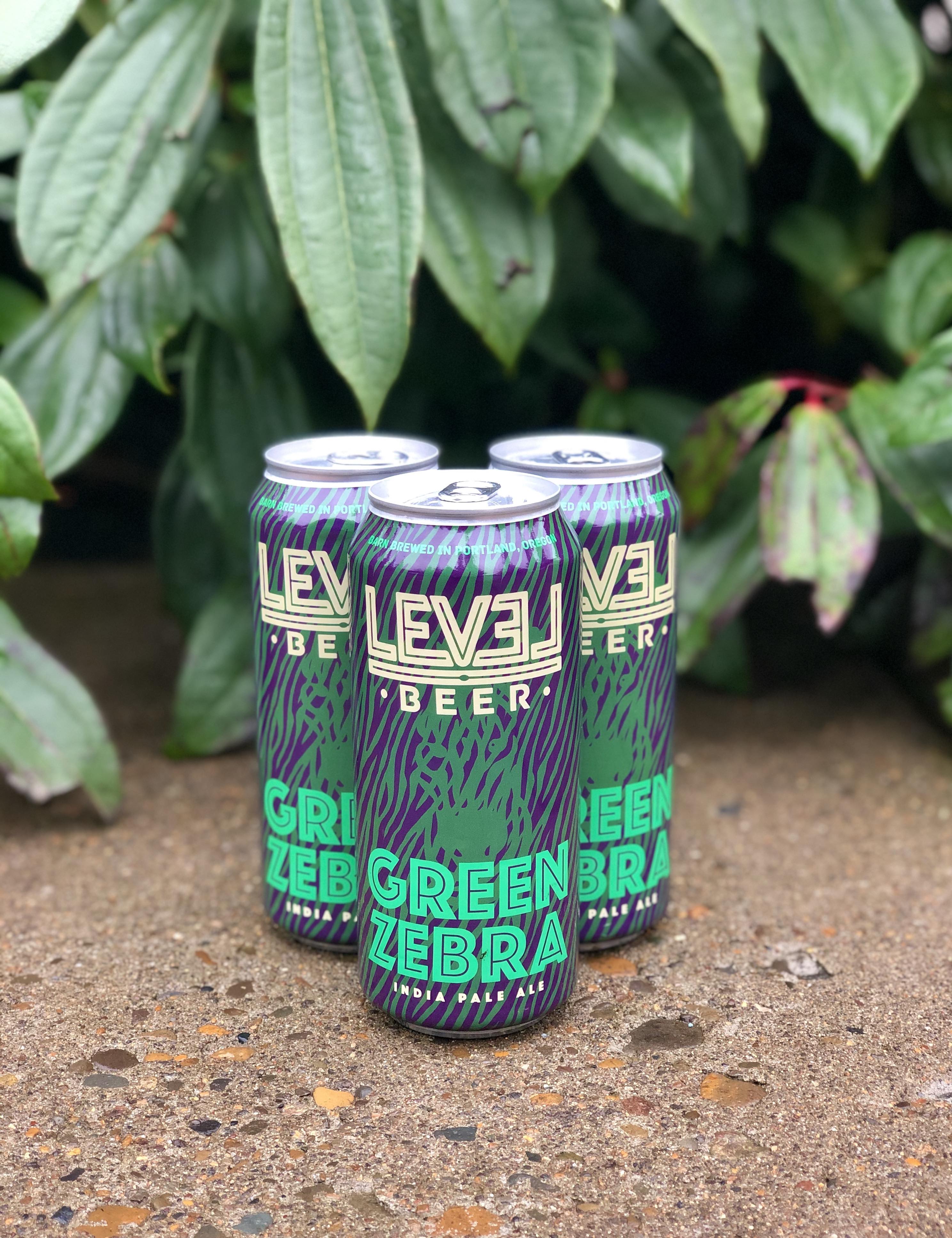 PORTLAND, Ore. (December 16, 2019) – Green Zebra, a Portland-based healthy convenience store chain with one of Oregon's largest selections of local ciders and brews, has announced the launch of a private label beer series. First up, a partnership with Level Beer who Green Zebra worked with to develop an IPA. The small-batch beer features a nice aromatic blend of New Zealand and Oregon hops with notes of citrus and tropical fruit.
"Green Zebra is so proud to offer 350 different beers and ciders from our amazing Oregon producers," says Steve Byers, Beverage Director for Green Zebra. "The private label beer series gives us the opportunity to work hand in hand with some of these brewers to develop special brews that we know our customers will love. The IPA we created with Level is absolutely incredible and has been a best selling item at our stores since it's release. We look forward to more collaborations very soon."
The partnership was formed as part of an ongoing series with local breweries, heavily based on customer tastes and preferences. The Green Zebra IPA by Level Beer is currently on shelves at all three Green Zebra locations, as well as, on tap at LEVEL and many more locations in Portland, see here.
Beer Profile: ABV 6.3%
Hops: blend of New Zealand and Oregon hops
Tasting Notes: Intensely aromatic with citrus and tropical fruit flavors
Sizing: 16 oz., tallboy
Pricing: $3.99, sale $3.49