Ground Breaker Brewing Releases Amber Lager in 16oz Cans
|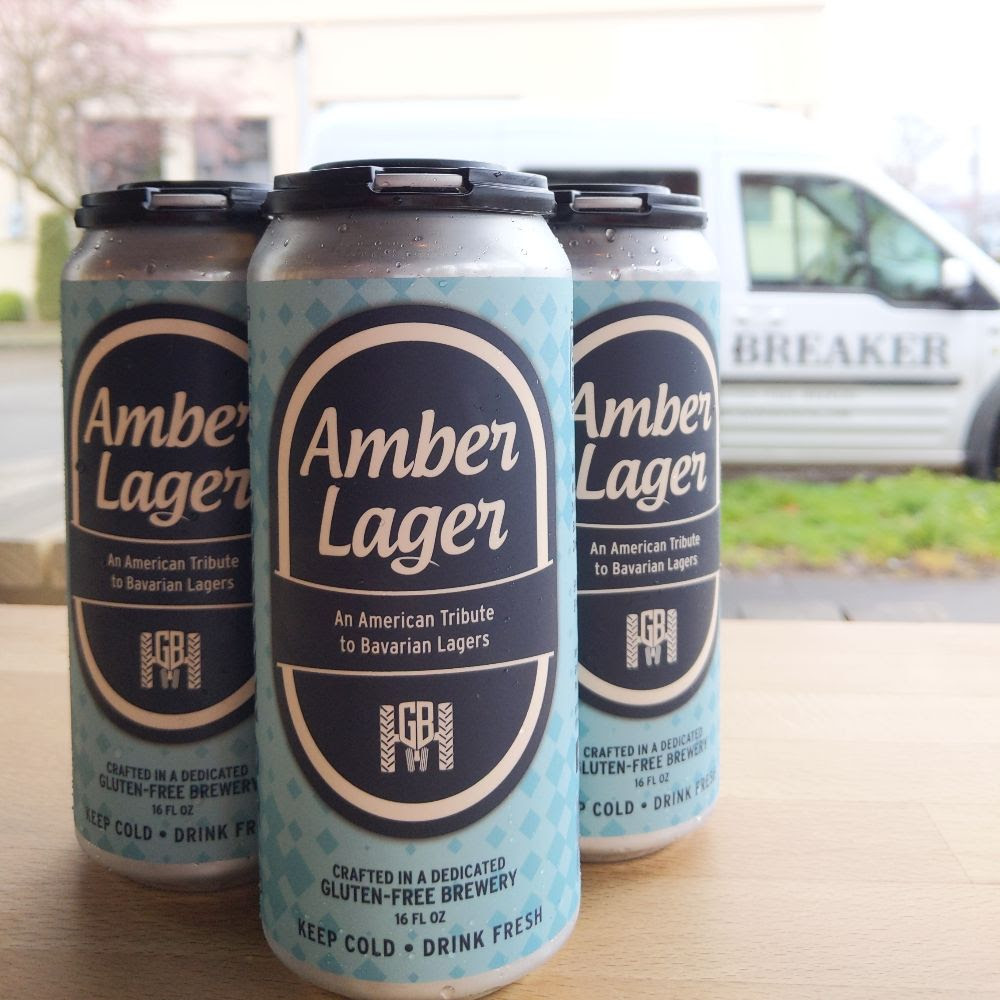 Ground Breaker Brewing, the 100% dedicated gluten-free brewery has released its first lager in a can when Amber Lager was released earlier this week for pickup at its brewery in Southeast Portland.
Amber Lager is a 5% ABV and a modest 21 IBU beer that is fermented with the famous lager yeast strain from Weihenstephan, Germany. With a malty and clean profile, this lager is highly drinkable.
"As brewers we love German lagers," said James Neumeister, Head of R&D at Ground Breaker, in a statement. "It's been great to see consumers demand more of them in the marketplace."
To bring their first lager beer to a 16oz can, Ground Breaker leaned heavily on the knowledge Head Brewer Tyler Kueber had acquired over the years. They also had to marshal all that they've learned about rice, buckwheat, and millet malts through the brewery's R&D program.
"The entire brewing team put our heads together for this one," said Tyler Kueber, Head Brewer at Ground Breaker, in a statement. "It took a lot of trial and error, but we are very pleased with the final result. We couldn't be happier to release a lager for our friends and customers."
Ground Breaker's Amber Lager will begin shipping to its distribution partners this week and will likely hit store shelves in the succeeding weeks. Amber Lager will also be available for purchase through the Ground Breaker Gastropub as well as for local delivery on April 1st.