Guinness Open Gate Brewery Releases Imperial Gingerbread Spiced Stout and Imperial Stout
|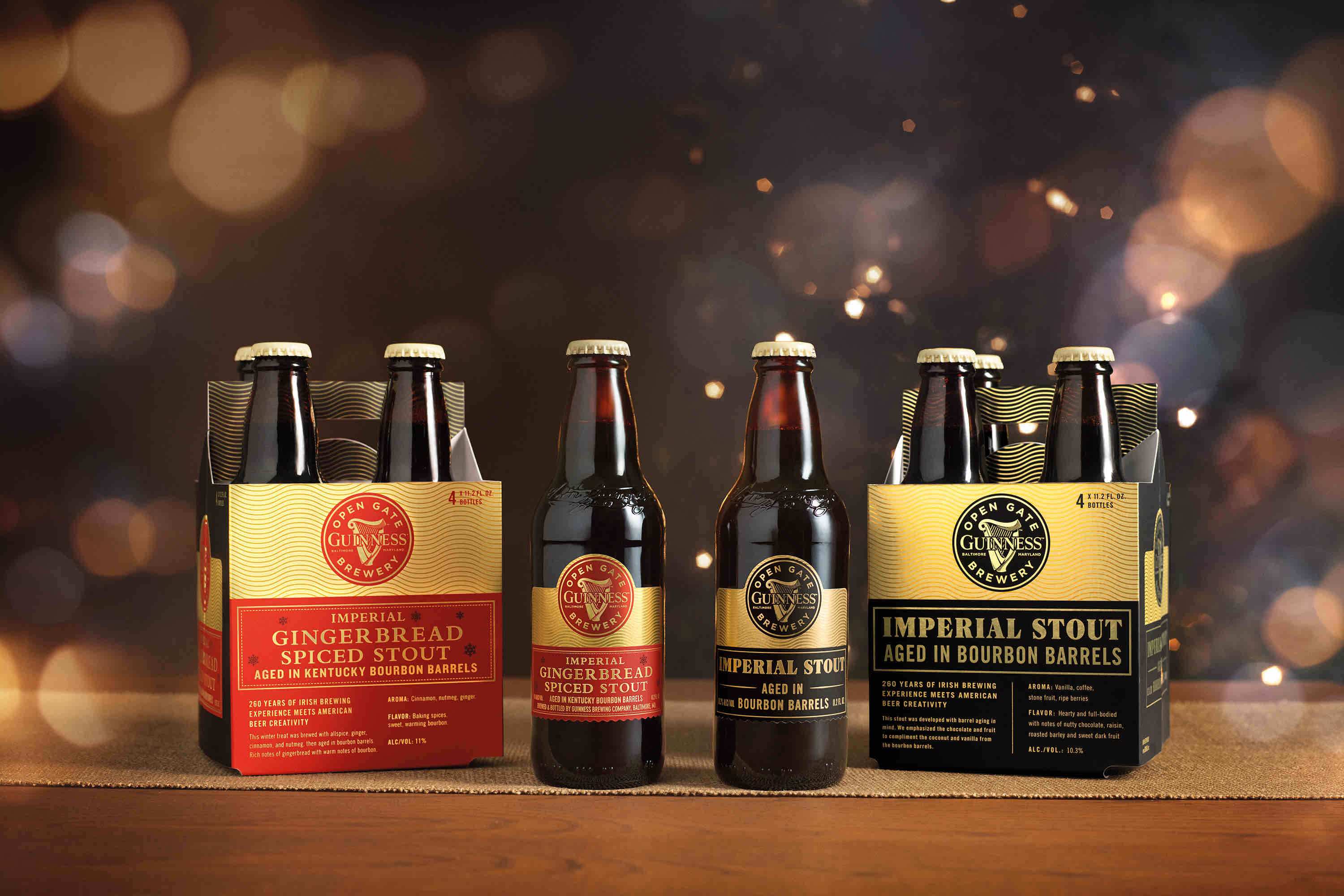 After opening the doors to its brewery in Baltimore, Maryland a little over two years ago, Guinness Open Gate Brewery releases two new bourbon barrel-aged beers as part of its barrel-aging series that have been brewed and aged at this facility. Available are two limited edition bourbon barrel-aged stouts – Guinness Imperial Gingerbread Spiced Stout and Guinness Imperial Stout.
Two years ago Guinness released a transatlantic barrel-aged beer, Guinness Stout Aged in Bulleit Bourbon Barrels that was followed last year with Guinness Stock Ale Aged in Bulleit Bourbon Barrels. To close out the roller coaster of year we have had in 2020, Guinness has released two new barrel-aged beers that have also been aged in Kentucky Bourbon Barrels. This time around the brewer does not mention the distiller barrels that were used to age Guinness Imperial Gingerbread Spiced Stout and Guinness Imperial Stout in. Most likely these two new offerings were also aged in emptied Bulleit barrels as both brands are part of the larger Diageo portfolio.
"Barrels have been a part of Guinness brewing history for centuries, so we're excited to continue expanding on that tradition by becoming a center for the barrel-aging experience in the U.S.," said Sean Brennan, Senior Brewer at the Guinness Open Gate Brewery in Baltimore, in a statement. "It truly gives us the chance to create, experiment and discover. We brewed Imperial Gingerbread Spiced Stout to evoke the warm, rich flavors of holiday spices, while we knew Imperial Stout needed to be showcased on its own after it was originally brewed as part of the Stock Ale blend last year."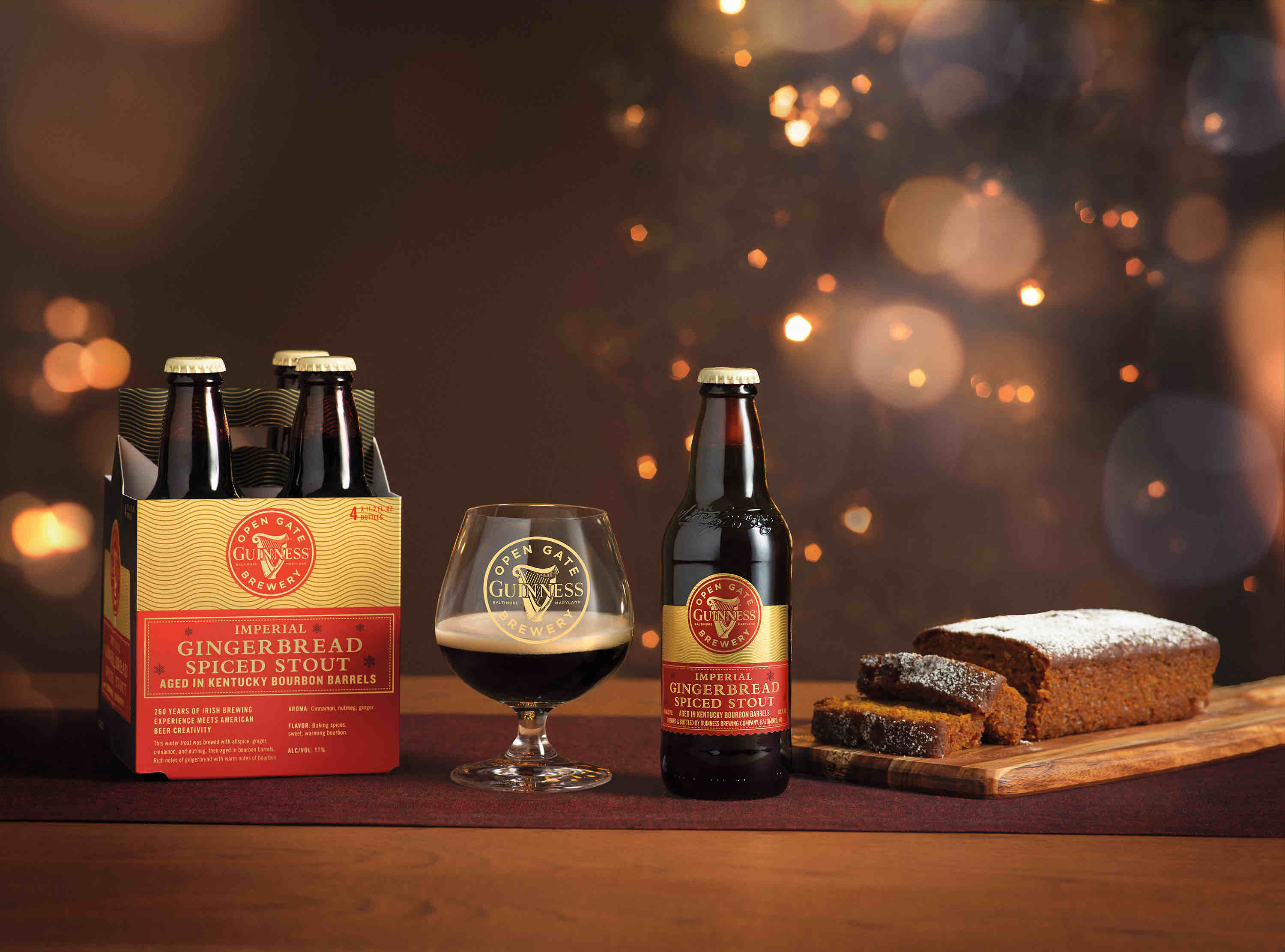 Prior to tasting both new barrel-aged offerings we were a bit skeptical of the Guinness Imperial Gingerbread Spiced Stout thinking that the adjuncts in this beer may be a bit overbearing. Well we were wrong! Guinness has done one impressive job in emulating nibbling on a gingerbread cookie while sipping on a dram of bourbon. All the spices you'd expect are present – ginger, allspice, cinnamon, and nutmeg – but in a way that still allows the Imperial Stout base beer with its pleasant bourbon notes shine through. The spices play second fiddle here in a way were you'll meticulously enjoy the perfect pour from 11.2oz bottle of this 11% ABV four-month bourbon barrel-aged beer. Pair this Guinness Imperial Gingerbread Spiced Stout with a crème brûlée for desert and your evening will get no better.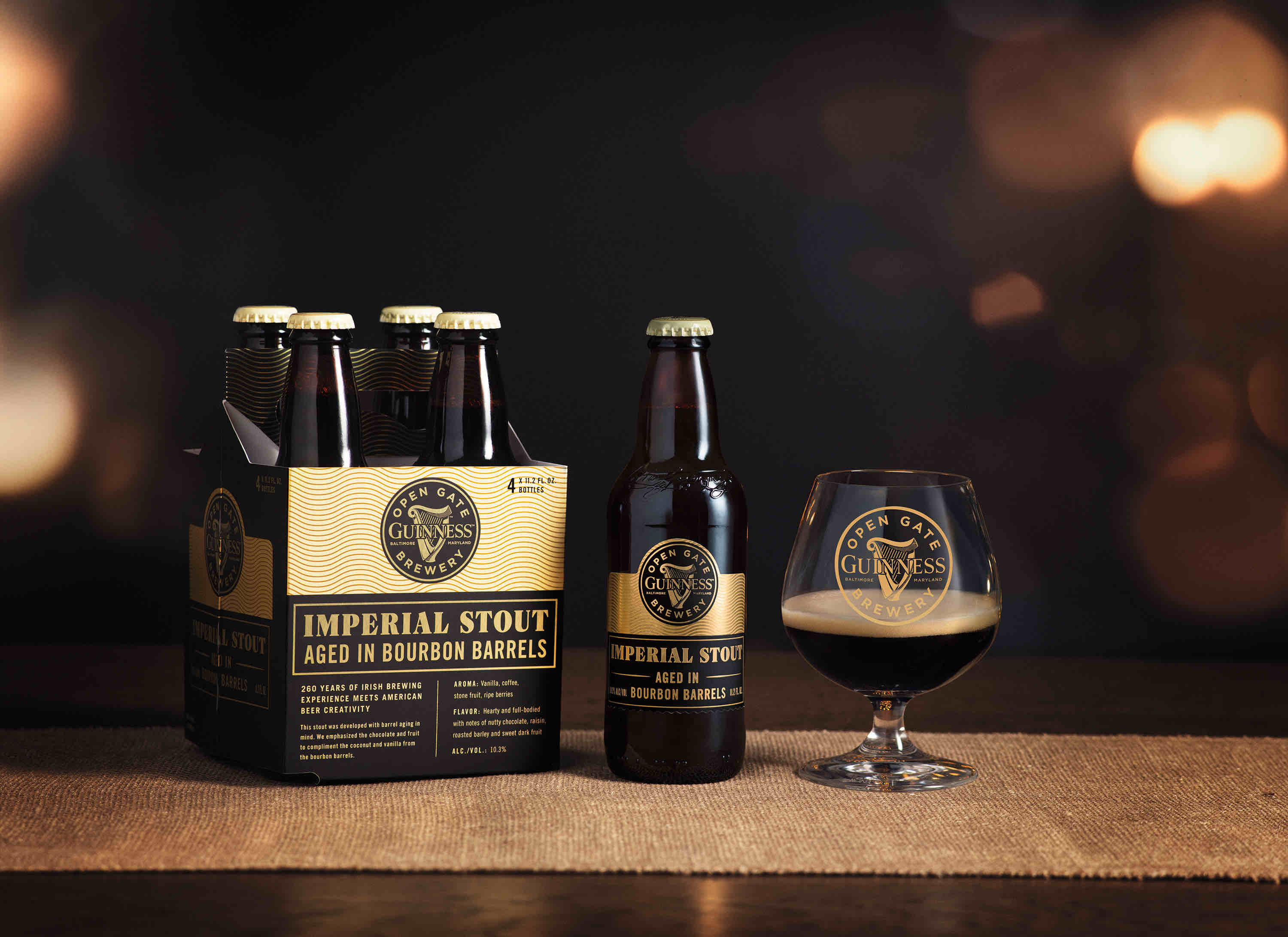 On its other barrel-aged release, Guinness Imperial Stout Aged in Bourbon Barrels is fine example of the style. A straight bare bones barrel-aged Imperial Stout that isn't too filling as the beer's medium body assists in the beer's drinkability. This one was aged for 8 months in bourbon barrels and sits at a more manageable 10.3% ABV for the style. Guinness Imperial Stout Aged in Bourbon Barrels pours a dark brown with a beautiful tan head. As the beer warms up a bit, pleasant aromas of chocolate, vanilla, oak and bourbon come through. Flavors of dark roasted barley, chocolate, coconut, and slight booziness arrive on the palate. Whereas the Gingerbread Spiced Stout was perfect directly served from the bottle, Guinness Imperial Stout Aged is best to allow the beer to warm up a bit prior to quaffing.
Both Guinness Imperial Gingerbread Spiced Stout and Guinness Imperial Stout are available across the U.S. in 4-packs of 11.2oz bottles for a limited time at a suggested retail price of $19.99. To better locate these two or any other Guinness beer use the brewery's Where to Buy locator.