Hammer & Stitch Brewing New Beer Releases + Give Blood, Earn a Pint
|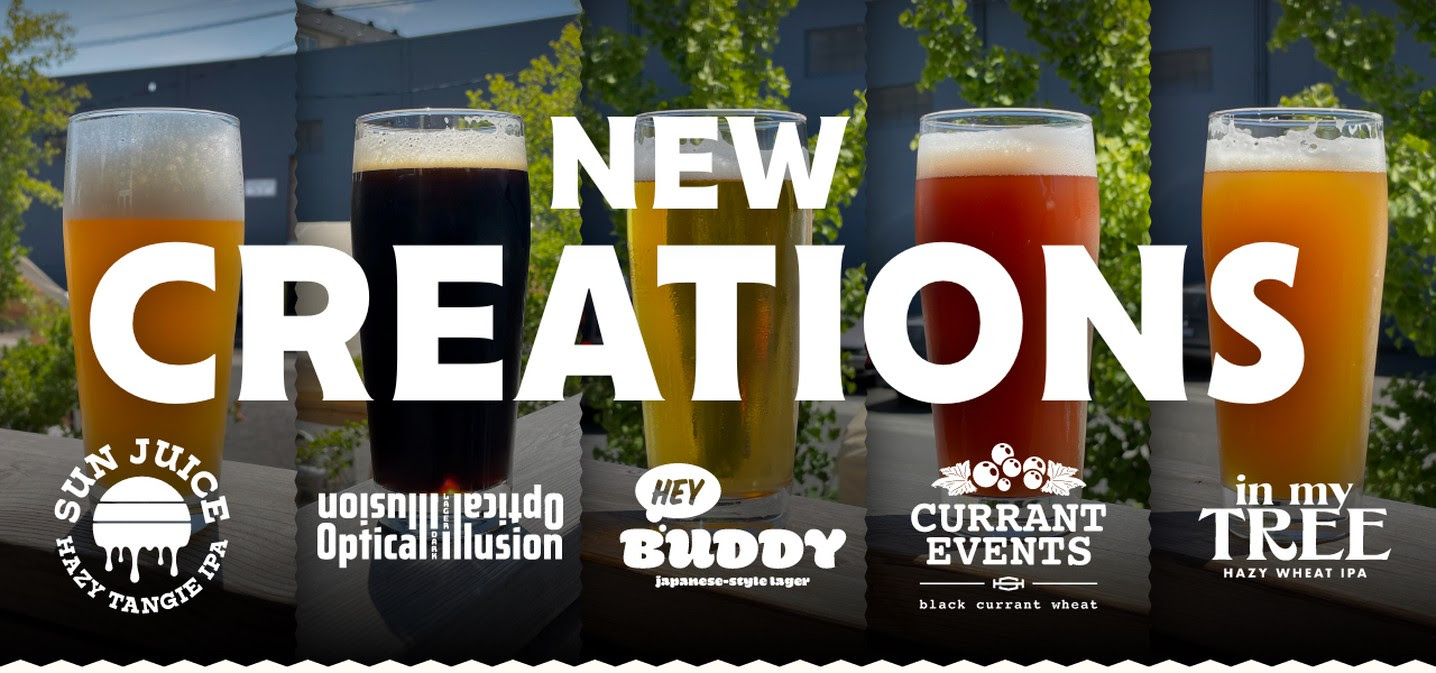 Out in the far reaches of Northwest Portland, Hammer & Stitch Brewing continues to release rotating beers as part of its Creation Series. These beers are served alongside the brewery's Standards. Most recently, the brewer has released Sun Juice Hazy IPA, Optical Illusion, Hey Buddy Rice Lager, Currant Events, and In My Tree as part of this rotating lineup.
We visited Hammer & Stitch Brewing over the weekend and enjoyed a couple of beers and some food. The food menu has impressed us and on Saturday it was no different when we ordered the Tuna Melt featuring Smoked Oregon Albacore for the first time. This paired nicely with an Optical Illusion, hopped up dark lager, followed by Hey Buddy, a rice lager.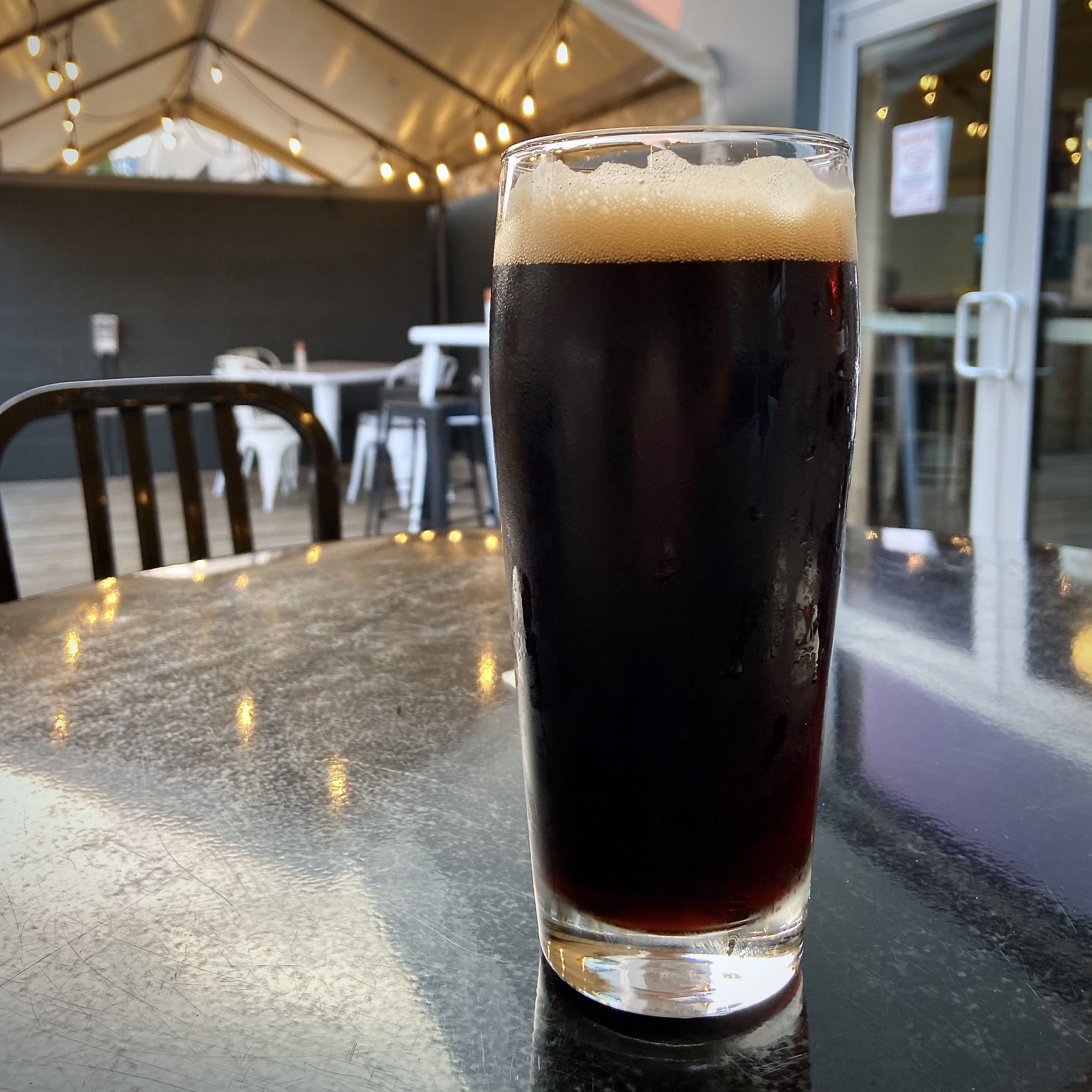 Here are descriptions from the brewery on each of the Creation Series offerings.
SUN JUICE: The official Hammer & Stitch "Beverage of Summer" is here! This hazy, citrus, wheat IPA has all of the elements we want in a perfect summer beer. The carefully selected tangerines and oranges from Oregon Fruit Co. marry perfectly with the tropical stone fruit hop flavors leaving every sip so incredibly refreshing. Doubling down on amazing, we wrap all that freshness in an exciting blend of Wheat Pilsner and 2-Row malts to maximize balance and drinkability. (6% ABV)
OPTICAL ILLUSION: This deceivingly dark delight is inspired by Cascadian Dark Ales and Cold IPAs of yore. We took a sharp pivot replacing the traditional Ale yeast with Lager yeast. The crisp, clean flavors from the Lager yeast set the stage for the hops, and in this case malt, to shine so incredibly darkly – is that a word? Mecca Grades's Opal 22 malt provides a smooth, roasty flavor establishing the perfect platform for our exacted blend of American and classic hops. (5% ABV)
HEY BUDDY: It's the nuances that make this collaboration with our friends at 54 40 Beer so incredible. It's a light, bright Japanese-style rice lager that I assure you, if you have one you'll follow it with another. This summer-friendly beer is inviting from the first flavor note and finishes with a gentle nod to jasmine rice. We think The Weasel would approve! (5.5% ABV)
CURRANT EVENTS: We love our amazing Oregon-grown fruits, so we thought we'd celebrate our fresh, modern wheat beer with some sweet, tart black currants from Oregon Fruit Co. The crafted-balance is achieved by adding wheat malt for mouth feel and dark crystal malt for a gentle note of sweetness. A touch of Azacca hops finishes this tropical, fruity, full-bodied beer perfectly. (5.1% ABV)
IN MY TREE: This crisp, refreshing Hazy Wheat IPA shines bright with local Oregon goodness. We blend amazing wheat malt, from brilliant maltsters Mecca Grade in Madras, with North American malts resulting in a daydreamy, hazy delight. This gem is finished off with fresh strawberry puree from Salem's Oregon Fruit Co. giving this beer a subtle fruity nod. (6% ABV)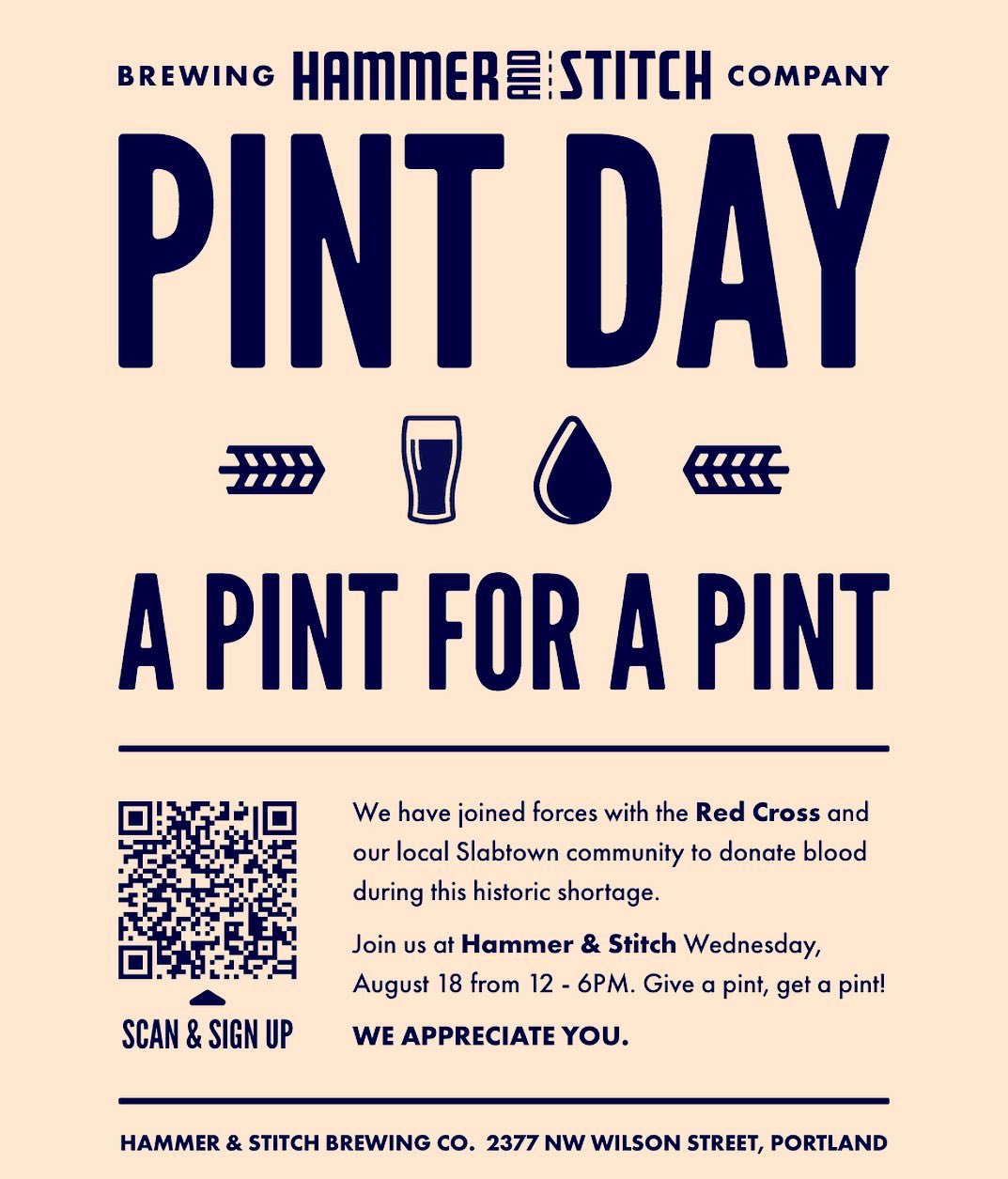 On Wednesday, August 18th, Hammer & Stitch Brewing will be partnering with the Red Cross on a Blood Drive from Noon – 6:00pm. Our blood supply is at a historic low, and those that do their part will be treated to a free pint of beer! Each person who donates blood at the blood drive will receive a coupon for a free Hammer & Stitch beverage of your choice.
Hammer & Stitch Brewing is open Wednesday – Sunday at 11:30am. Its beers are now distributed in Western Oregon via Point Blank Distributing.
Hammer & Stitch Brewing
2377 NW Wilson St.
Portland, OR 97210