Hammer & Stitch Brewing Releases Cozy Nights Bourbon Barrel-Aged Stout
|
In time for the winter wonderland that has taken over Portland, Hammer & Stitch Brewing Co. has released Cozy Nights Bourbon Barrel-Aged Stout at its Northwest Portland taproom. On this new barrel-aged offering, the brew team at Hammer & Stitch took their Cozy Russian Imperial Stout and aged it in barrels that were once home to Freeland Bourbon from nearby Freeland Spirits.
Prior to aging Cozy Nights, the base beer used an impressive malt bill of nine malts! This included Great Western 2-Row, Great Western C-60, Bairds Chocolate, Briess Roasted Oats, Briess Black Prinz, Great Western Munich light, Great Western White Wheat, Bairds Pale Chocolate and Briess Roasted Barley. The hop bill was a bit more "refined" with Northern Brewer, Styrian Golding and UK Golding, Columbus, Cascade, Crosby experimental and Willamette.
The result is Cozy Nights Bourbon Barrel-Aged Stout, a drinkable lower ABV barrel-aged beer at just 8.1% that's full of aromas and flavors of chocolate and coffee with a bit of oak in the finish. This all leads to Cozy Nights being a pleasurable drinking experience during these colder days and nights, one that led us into ordering two during our visit late last week!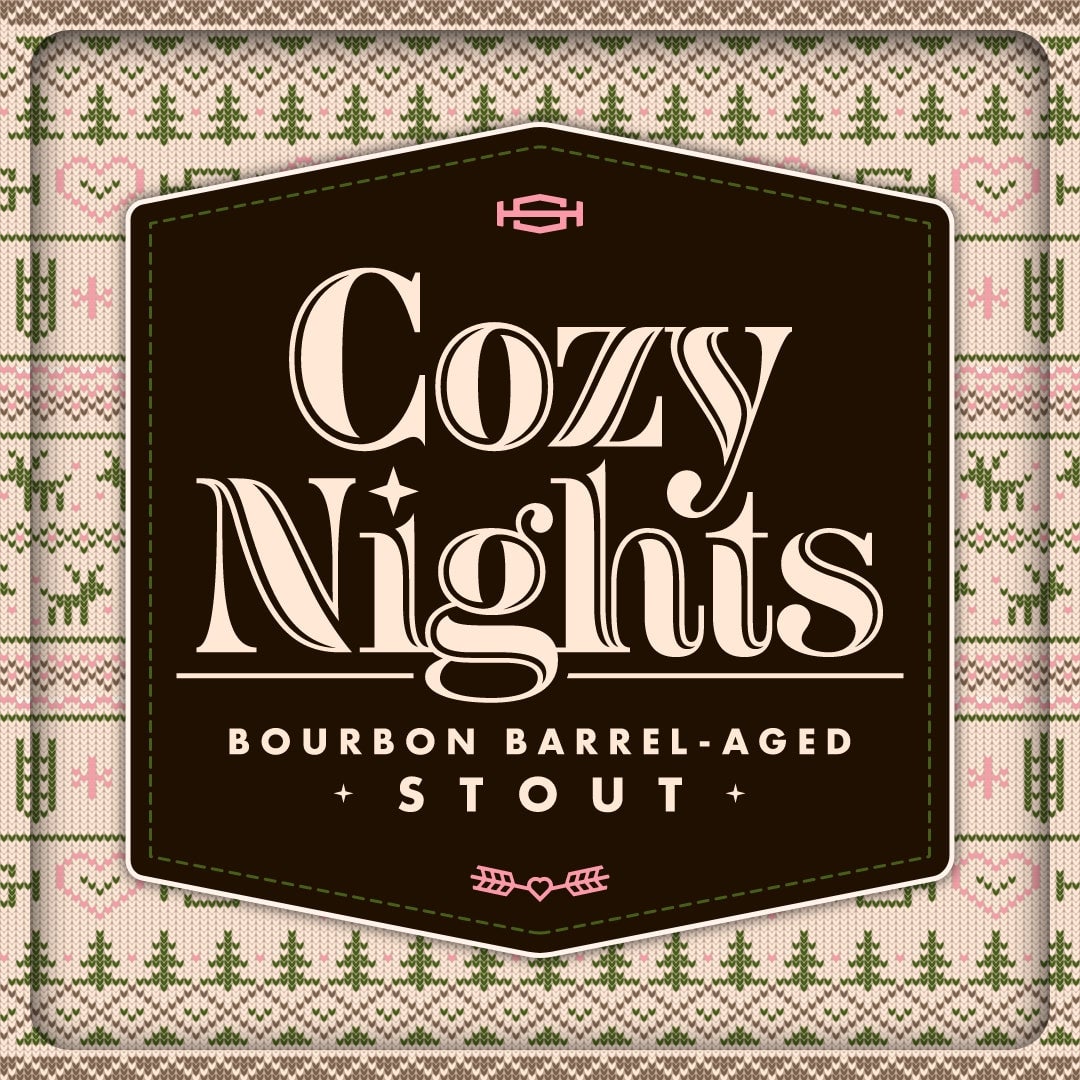 Cozy Nights is available on tap at Hammer & Stitch Brewing at $7.00 a pint. It is also available in 16oz Crowler Cans to go for $4.25 or $16.50 a 4-pack.
Hammer & Stitch Brewing
2377 NW Wilson St.
Portland, OR 97210