Heater Allen Supports Yamhill Community Action Partnership with McMinnville Harvest Lager
|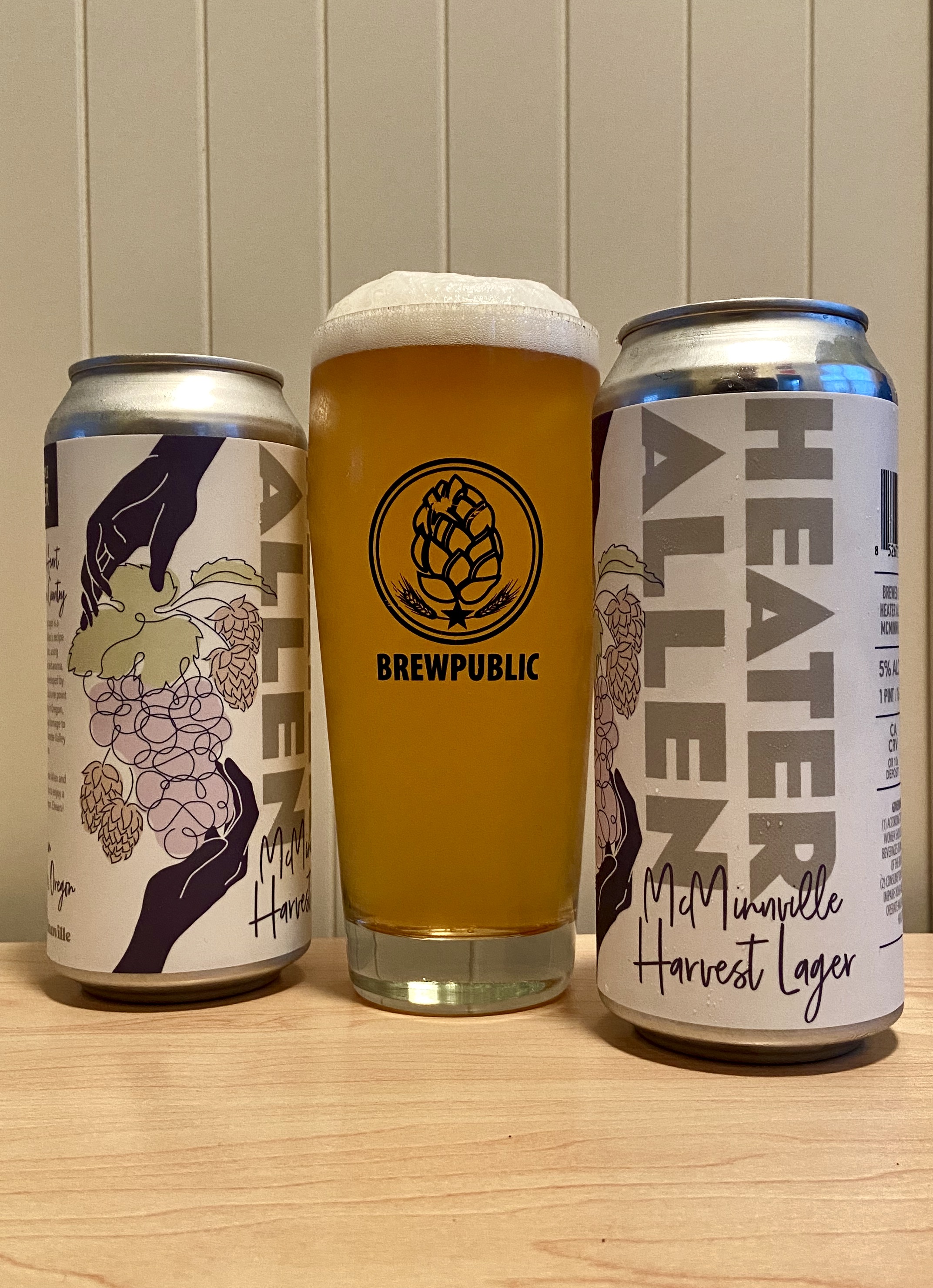 Lagers have seen a bit of a resurgence as of late, but one of our region's breweries that has been brewing up these bottom fermented beers since its inception has been Heater Allen Brewing. On its latest release, the McMinnville brewer partnered with Visit McMinnville on McMinnville Harvest Lager that benefits the Yamhill Community Action Partnership.
McMinnville Harvest Lager is the ideal fall seasonal beer as the brewery in situated in the heart of the Willamette Valley Wine Country. There's an old saying in the wine industry that it takes a lot of great beer to make great wine. There's even a beer that goes by this name from Russian River Brewing, also located in a popular wine area. This is the second year of McMinnville Harvest Lager, as last year's beer also included Allegory Brewing as part of the collaboration. However, this brewery now appears to be permanently closed as disclosed on its Facebook page.
McMinnville Harvest Lager pours a rich, golden color with an intense white head with fruity hop aromas. Heater Allen brewed this German inspired beer using locally grown Willamette Hops for flavor and aroma that's expected in a Lager. Nothing overpowering with the hops that can be found in many locally made Pilsners. The beer's malt bill does an excellent job at balancing it all out with its slightly bready flavors. The end result is a near perfect lager that is well worth picking up a 4-pack of to have readily available in your beer fridge. Plus, it supports a great cause for the McMinnville area!
Heater Allen will be donating $5 from every case of McMinnville Harvest Lager sold in Oregon to the Yamhill Community Action Partnership. McMinnville Harvest Lager is available everywhere Heater Allen is sold in Portland and beyond. Look for it in 4-pack, 16oz cans.