Hopworks Urban Brewery Fresh Hop Abominable Ale Curtain Call
|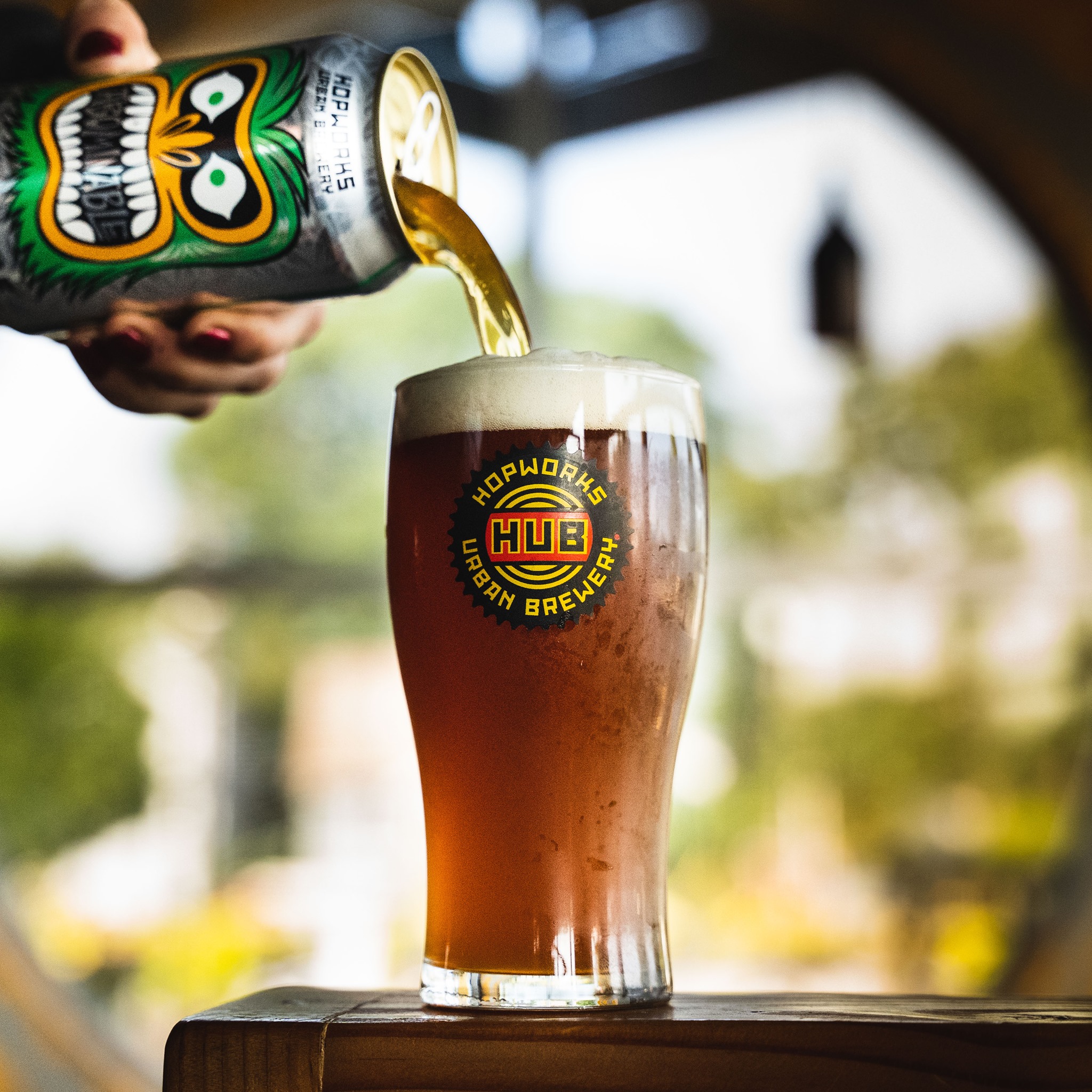 One of the region's most popular fresh hop beers will make its final run this year when Hopworks Urban Brewery releases Fresh Hop Abominable Ale for its final year. Brewed with freshly harvested, Salmon-Safe Centennial hops from Goschie Farms in Silverton, Oregon, this ale is available today for a limited time only.
"Fresh hop season is always a special time of year," said Matt Speckenbach, Head Brewer at Hopworks, in a statement. "This season, we are celebrating the final return of Fresh Hop Abominable Ale. We hop with 350 lbs of fresh Centennials per batch, bringing out that piney, citrusy aroma and making the glass come alive with our seasonal favorite."
This year marks the second and final release of Fresh Hop Abominable Ale. The brewer claims that this beer will not be brewed again. That said, we will not be surprised to see it back during another hop harvest as this beer is quite popular.
Fresh Hop Abominable Ale is available on tap and in 12oz 6-packs ($10) at Hopworks' two locations on SE Powell Boulevard in Portland and SE Mill Plain Boulevard in Vancouver, Washington. Fresh Hop Abominable is also available on tap and in cans in the greater Portland area. The beer sits at 7.3% ABV and 65 IBUs.
Hopworks plans to release two additional fresh hop beers in the coming weeks that includes Fresh Hop Ace of Spades Imperial IPA and Downstream Salmon-Safe Fresh Hop IPA.