Hopworks Urban Brewery Returns with Joker Hazy IIPA
|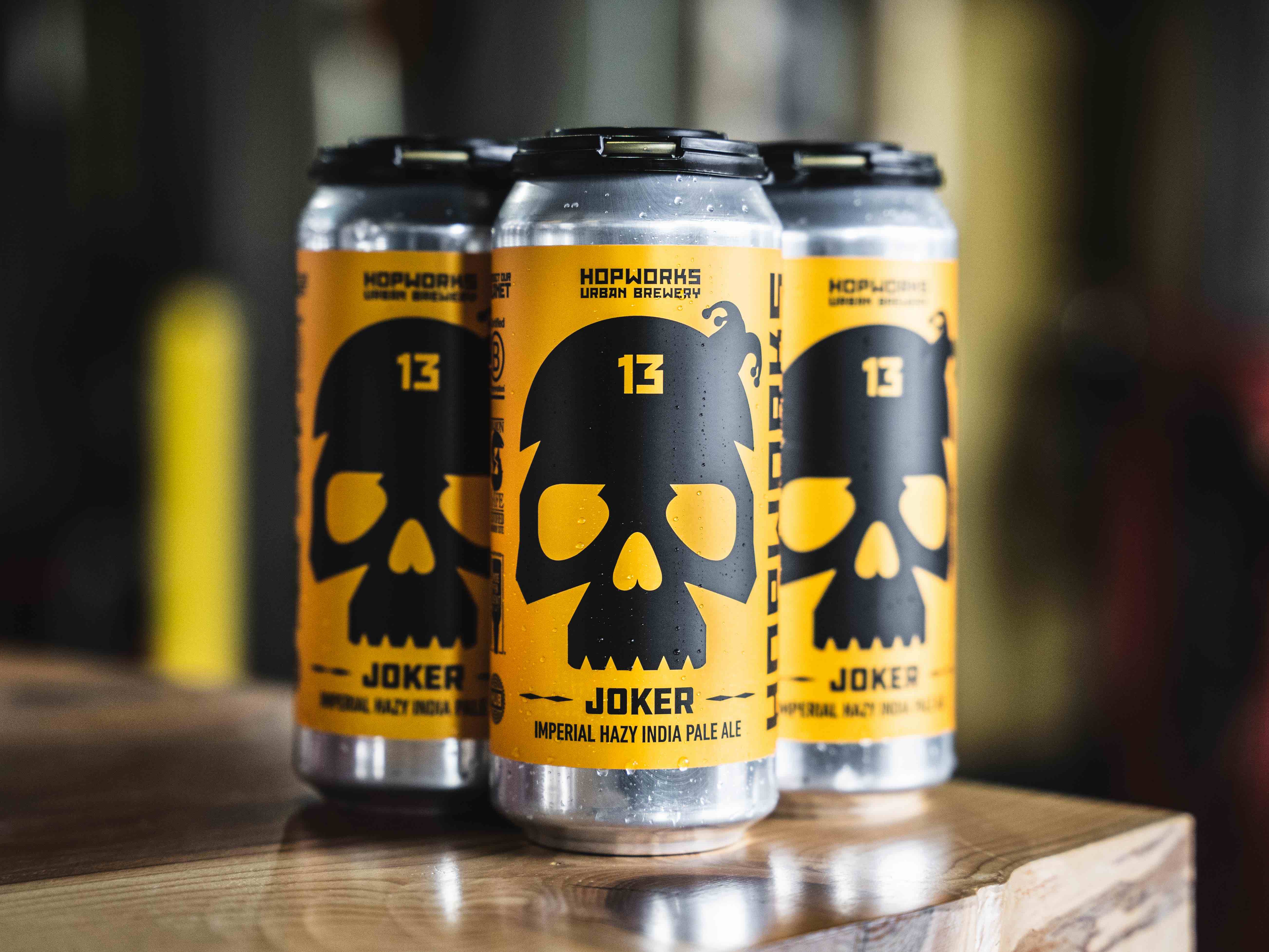 For the second year in a row, Hopworks Urban Brewery releases Joker Imperial Hazy IPA, as the brewery celebrates its 13th Anniversary. This limited-release Hazy IPA is now available in 16oz cans and on draft.
Joker Imperial Hazy IPA is described as offering big body and low bitterness as the Hazy IPA bursts with tropical fruit and spice supplied by Cashmere, Chinook, and Kohatu hops. Joker clocks in at 8.1% ABV and 55 IBUs.
"Each year, the Joker, much like a real court jester, will be a wildcard when it comes to its hops and malt bill, so enjoy this year's batch and look forward to a fresh, new Joker in 2022," said Matt Speckenbach, Head Brewer at Hopworks, in a statement. "You might also notice a big 13 on the skull of this year's label, which signifies our 13th anniversary! Stay tuned for more on that as we plan to celebrate our anniversary at our brewpubs on Earth Day this year."
Joker Imperial Hazy IPA is available through April at both the Powell Mothership, 2944 SE Powell Blvd., and HUB Vancouver, 17707 SE Mill Plain Blvd., Vancouver, Washington.