Hopworks Urban Brewery Set To Release Sunset Fuel Hazy IPA and Put The Kettle On
|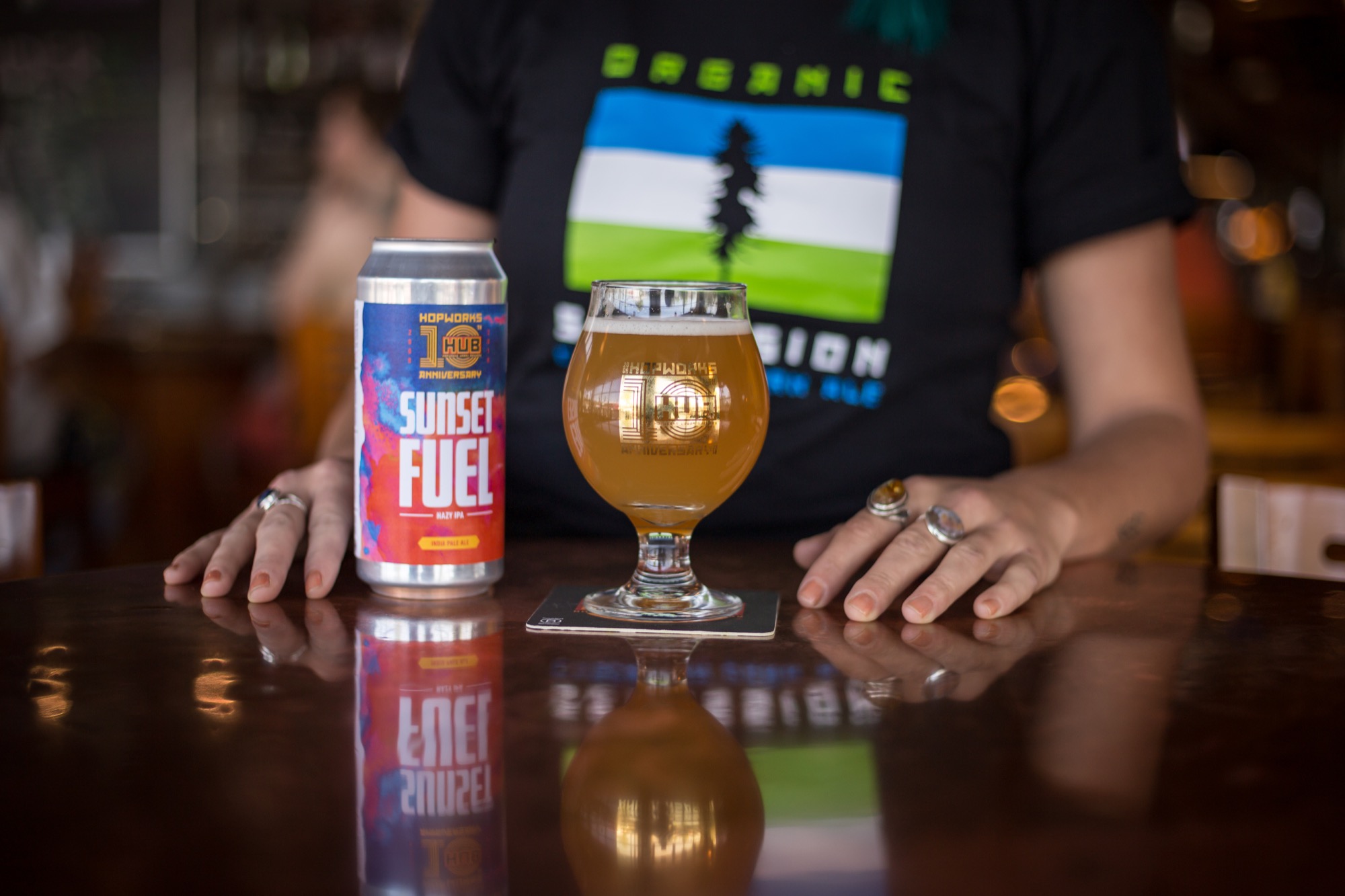 As Hopworks Urban Brewery continues its rotating Hazy IPA Series, it will release its latest in the series on Tuesday, May 1, 2018 alongside a new kettle sour beer. Sunset Fuel Hazy IPA will be on draft and packaged in 16 ounce four packs and Put The Kettle On, brewed with Brew Dr. Kombucha will be available on draft.
Sunset Fuel Hazy IPA Description:
Sunset Fuel is the newest beer in HUB's rotating Hazy IPA Series. Organic malted barley and generous amounts of rolled oats and organic wheat give this beer all the haze and fluff combined with supreme drinkability. El Dorado, Eukanot, and organic Citra hops give this beer a beautiful passionfruit bouquet. The beer will be tapped at their three pubs, and each pub will be stocked with limited 16oz four-packs. There will be ten cases at their Vancouver brewpub, three at BikeBar, and forty-seven at the flagship brewpub in SE Portland. The four-packs won't last long though, so make sure to get them quickly.
Put The Kettle On Description:
Put The Kettle On is an American Kettle Sour Ale brewed with the help of Brew Dr. Kombucha! HUB and Brew Dr. Kombucha are both members of 1% For The Planet, giving back one percent of their sales to environmental organizations, so the partnership makes sense. This light and crisp, sour beer was brewed with organic rose, organic chamomile, organic lavender and organic Jasmine green tea, the same ingredients Brew Dr. uses in their Love brand kombucha. It was then dry hopped with Amarillo and Lemon Drop hops for sweet citrus and lemony characteristics. HUB will have limited draft at their three pubs and with limited distribution in Oregon.
Sunset Fuel Hazy IPA and Put The Kettle On will be available at all three HUB locations in Portland and Vancouver on May 1st.