Hopworks Urban Brewery to Release Hindsight 2020 Hazy IPA on New Year's Eve
|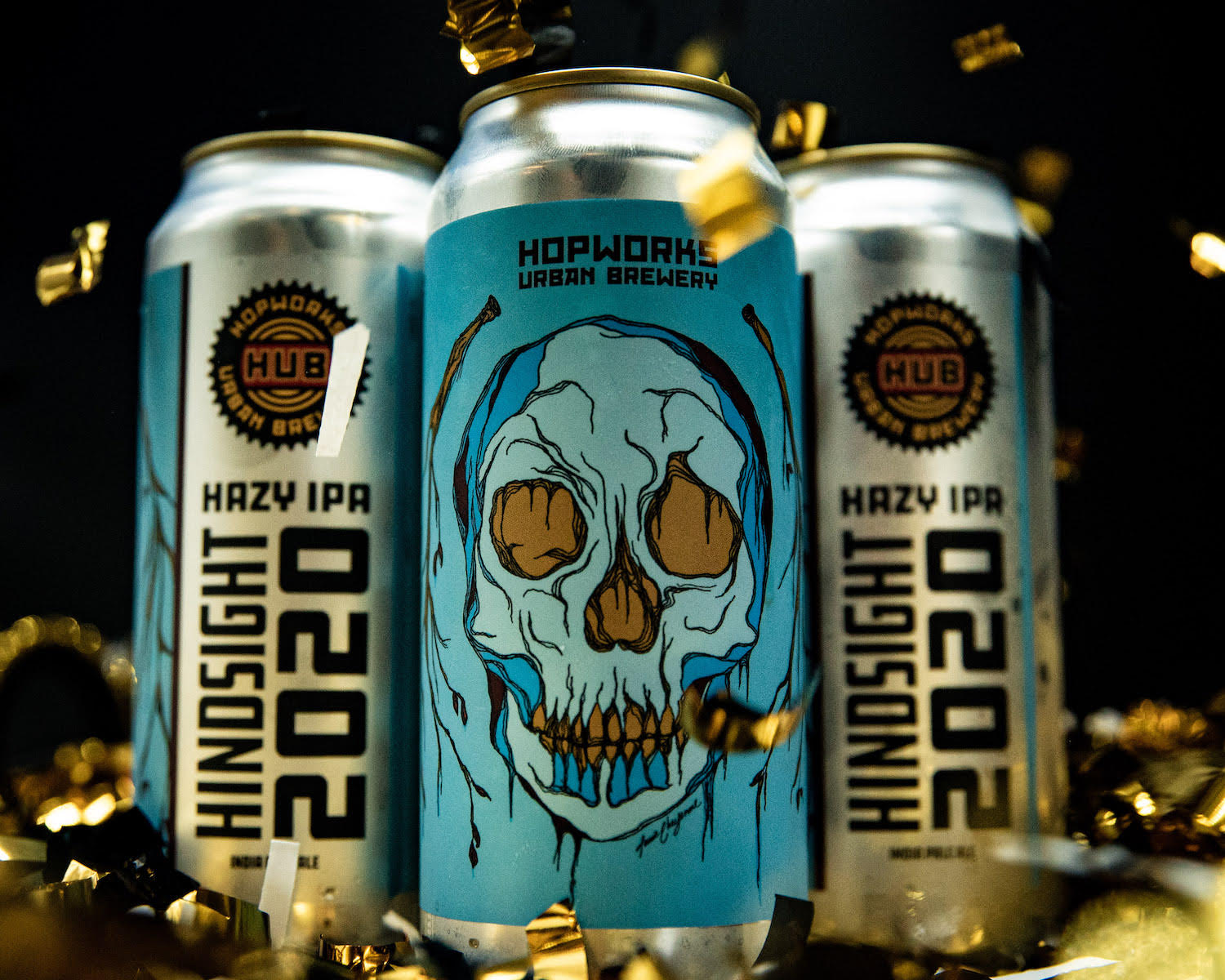 In anticipating of the New Year, Hopworks Urban Brewery (HUB) is set to release Hindsight 2020 Hazy IPA, the brewery's January Hazy IPA one day early. This beer release will take place on New Year's Eve, December 31, 2019. Hindsight 2020 Hazy IPA will only be available at the brewery's Hopworks North Williams Pub and Beergarden in 16 ounce four packs from 1:00-3:00pm.
Hindsight 2020 Hazy IPA is a limited hazy beer release from HUB. This New England inspired IPA is described as being soft and creamy that has notes of lime, orange creamsicle, vanilla and berry.
During the release on New Year's Eve, four of the 16 ounce 4-Pack cans sold will contain a sticker on the underside of the PakTek can carriers. Winners will be able to redeem their prize at any Hopworks location (except the Portland International Airport location) for a $50 gift card.
In addition to the release of Hindsight 2020 Hazy IPA, Hopworks will be offering tastings of other new beer releases for 2020 including Alternating Currant Juicy IPA, Queen of Hearts Imperial Red Ale, and Powell IPA.
Hopworks North Williams Pub and Beergarden
3947 N. Williams Ave.
Portland, OR