Humm Zinger Returns In 2019 From Deschutes Brewery and Humm Kombucha
|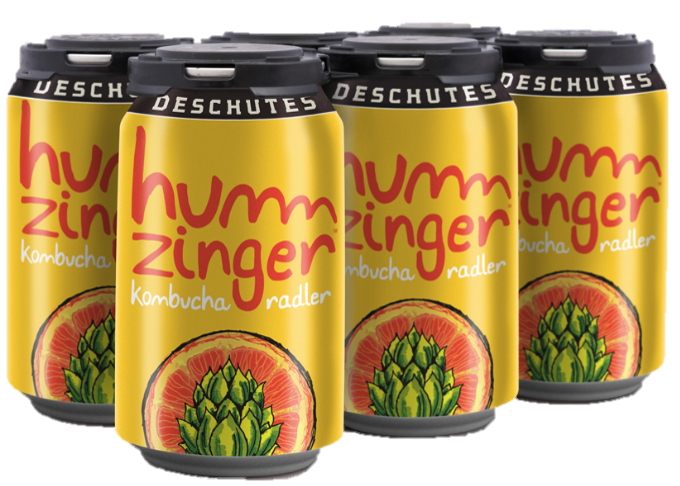 After a successful release last summer, Deschutes Brewery returns with Humm Zinger, its Bend collaboration with Humm Kombucha. This sessionable beer is blends together Humm's tangy grapefruit kombucha with Cascade hops and Pilsner malt for big citrus flavor with a profound dry hop character.
Last year the two Bend based brewers collaborated on a beer and kombucha hybrid that is reminiscent of a shandy or radler. To appease Humm Zinger's fans, Deschutes Brewery is re-releasing this beer in early May 2019 just in time for the warmer days ahead. The end result is a slightly tart shandy flavored beer that is quite sessionable at 4.3% ABV and 12 IBUs.
Humm Zinger will be arriving in the marketplace in early May. It'll be available in 12-ounce, 6-pack cans with limited distribution focused in the Pacific Northwest and Virginia. Humm Zinger's bold flavor will be joined by Deschutes Brewery's sour series début in cans this summer.