Johnny Rockets Partners with Santa Monica Brew Works on Two New Milkshake Porter Beers
|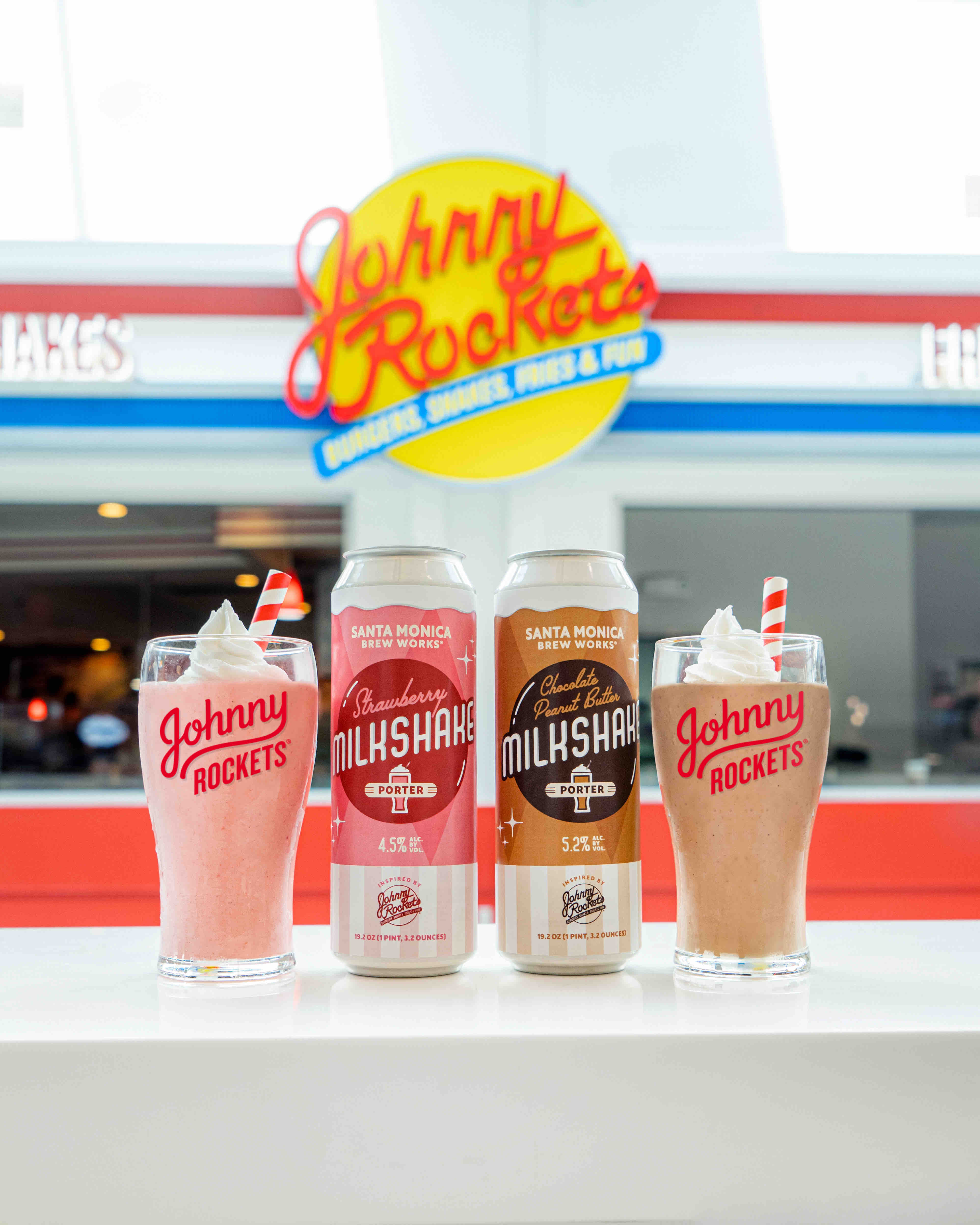 The month of September is National Milkshake Month and to celebrate, Johnny Rockets has teamed up with Santa Monica Brew Works on a couple of milkshake beers.
Known for its milkshakes, it's fitting that Johnny Rockets has chosen to go with a milkshake beer, two to be exact. The popular restaurant franchise has a limited-release of a Strawberry Milkshake Porter and a Chocolate Peanut Butter Milkshake Porter, both brewed by Santa Monica Brew Works available in 19.2oz cans and on draft.
"For National Milkshake Month this year, we wanted to spin up a fun way for our guests to celebrate our delicious shakes, with ice cream and beer," said Taylor Fischer, Director of Marketing for FAT Brands' Fast Casual Division, in a press release. "Working hand-in-hand with Santa Monica Brew Works, the beer flavors are rich, creamy, and delicious, just like our shakes. We can't wait to welcome fans out to our event, only 10 miles away from our first Johnny Rockets location, to sample both!"
Both Strawberry Milkshake Porter and Chocolate Peanut Butter Milkshake Porter were inspired by Johnny Rockets real ice cream shakes. Just like the family friendly milkshakes, these "adults-only" Milkshake Porters are creamy and quite flavorful hitting the mark on the flavor goal.
Both Milkshake Porters are brewed with lactose, aka milk sugar, so if that's your thing, these two specialty beers are right up your alley. If not, a minor sampling is all that is needed to understand what the end goal is. We lie more on the latter.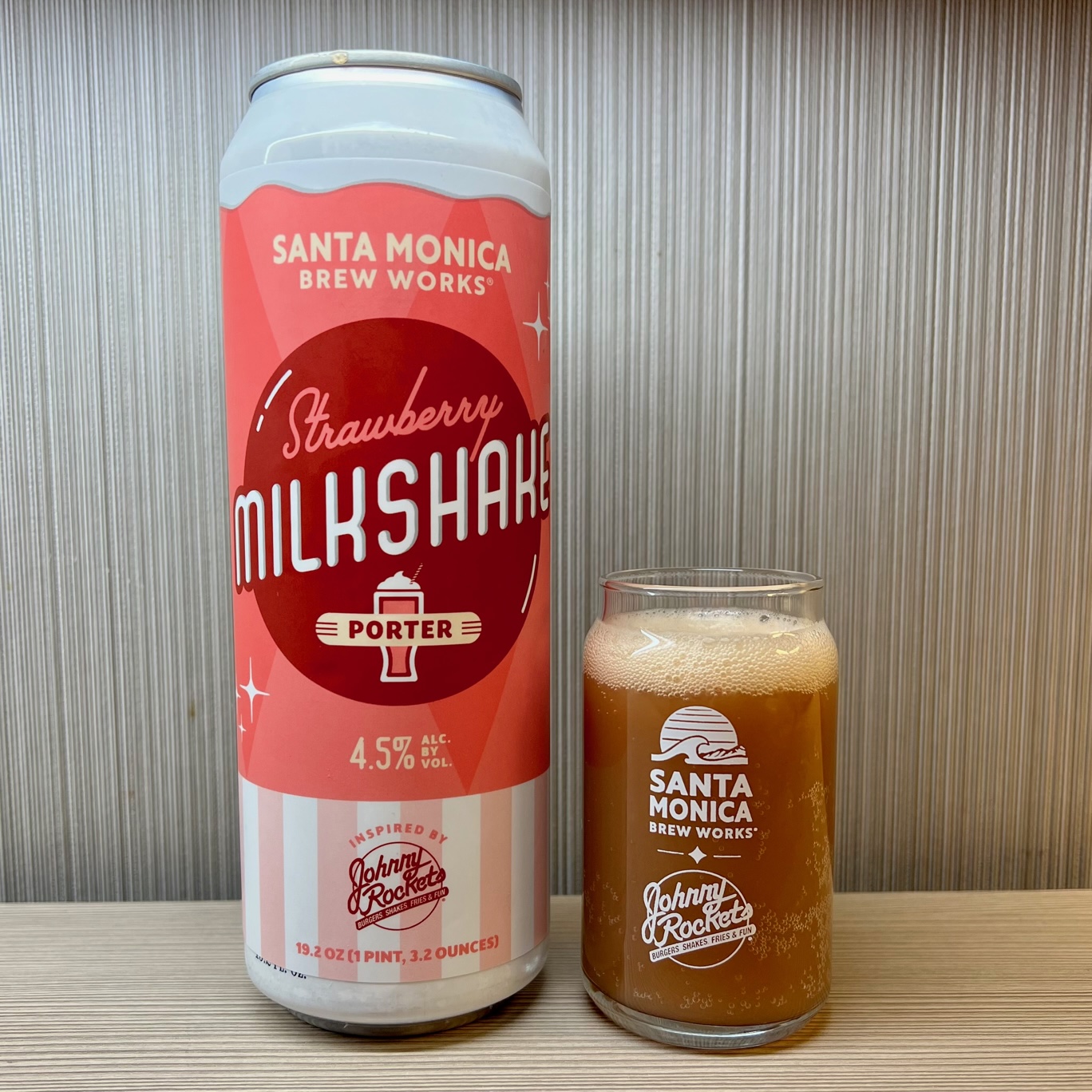 Strawberry Milk Shake Porter offers a lot of strawberry flavor with a touch of vanilla as Madagascar Vanilla was added to create a velvety sweetness to the beer. The addition of lactose assists in simulating an ice cream mouthfeel all at a sessionable 4.5% ABV.
Going in a different flavor direction is the Chocolate Peanut Butter Milkshake Porter. This chocolatey and nutty porter offers those flavors in a sweet, smooth finish. It definitely lives up to its name! Chocolate Peanut Butter Milkshake Porter is a bit bigger of a beer than its fruity counterpart as it sits at 5.2% ABV.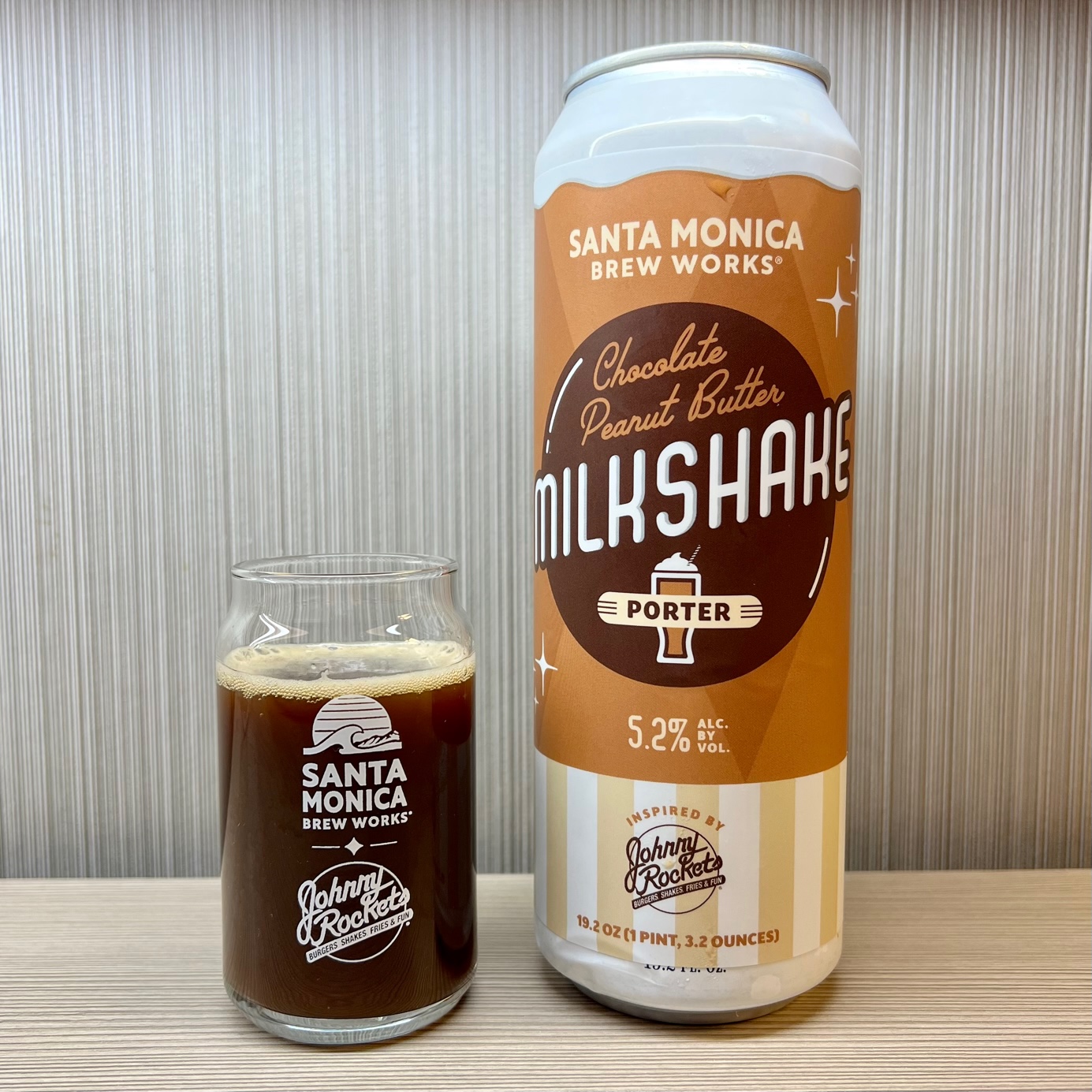 "These imaginative milkshake porters embody the spirit of creativity that we value as craft brewers," said Scott Francis, Santa Monica Brew Works, Co-Founder, President & CEO, in a press release. "It's a fun way to celebrate National Milkshake Month in classic, California craft brewery-style."
The limited-batch beers just debuted at Santa Monica Brew Works' Tasting Room/Beer Garden and Johnny Rockets – Universal CityWalk and will be available through the month, while supplies last. To order online, visit Santa Monica Brew Works, as the brewery has limited shipping available for these two beers.