Lagunitas Brewing Confirms 2020 Sucks
|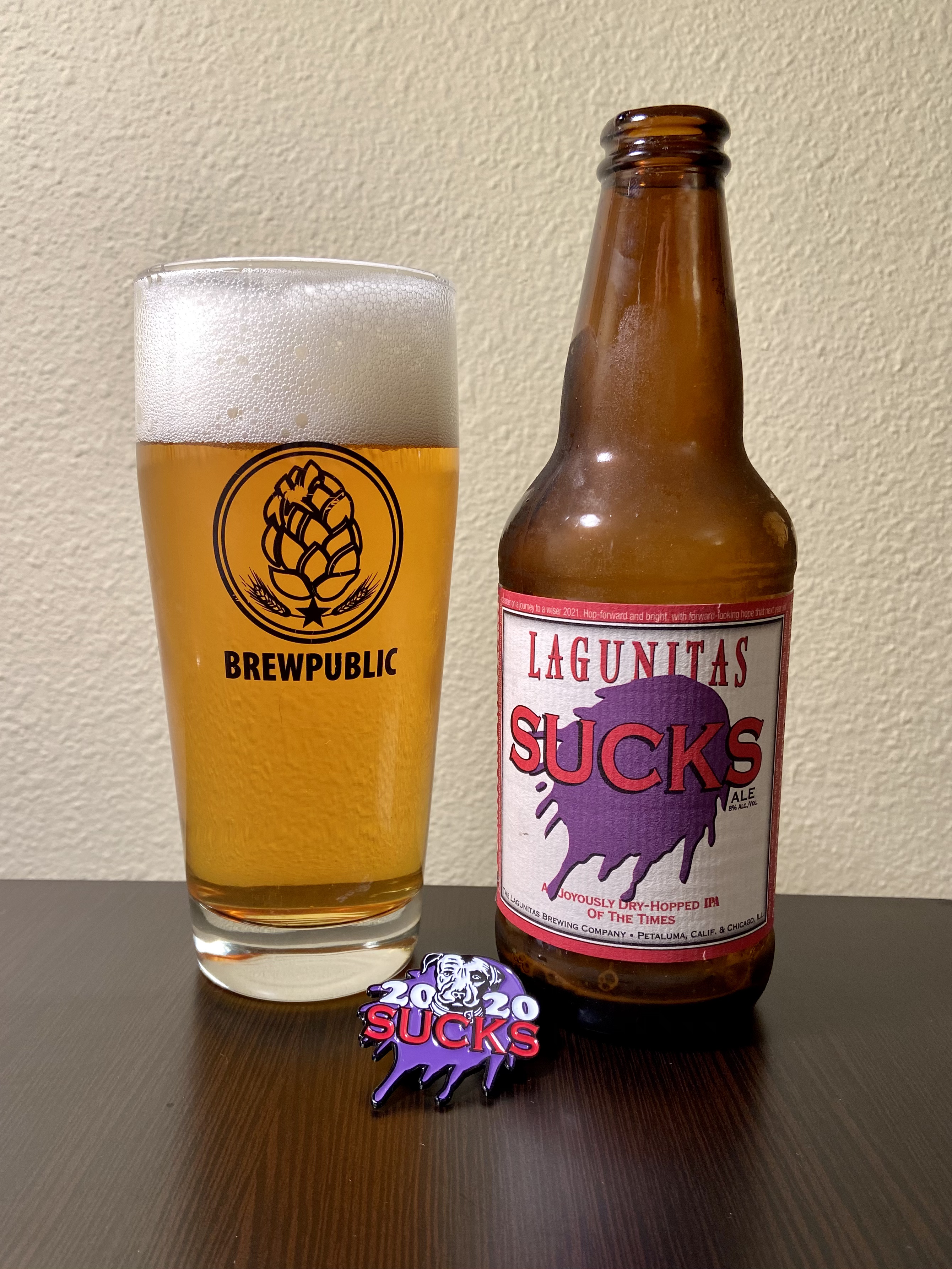 'A Joyously Dry-Hopped IPA of the Times' is the subtitle on the label of the 2020 edition of Sucks from Lagunitas Brewing. When thinking of the day's current affairs, there is no better named beer to honor the strange, difficult times we are living in.
Originally released as a short-term substitute for BrownShugga' Ale a handful of years ago, now Sucks is released yearly to the delight of many fans of hoppy beers! Brewed with what is described as a 'cereal medley' of barley, rye, wheat, and oats, these grains create a strong backbone to the generously added dry-hopping that provides some tell all aroma and dank, hoppy flavor. Suck sits at 8.0& ABV and precisely 63.21 IBUs.
Lagunitas Sucks is available in 6-pack, 12oz bottles and on draft. To locate Sucks or any other beer brewed by Lagunitas Brewing, use the brewery's Beer Finder.