Lagunitas Brewing Enters Non-Alcoholic Beer Market with IPNA
|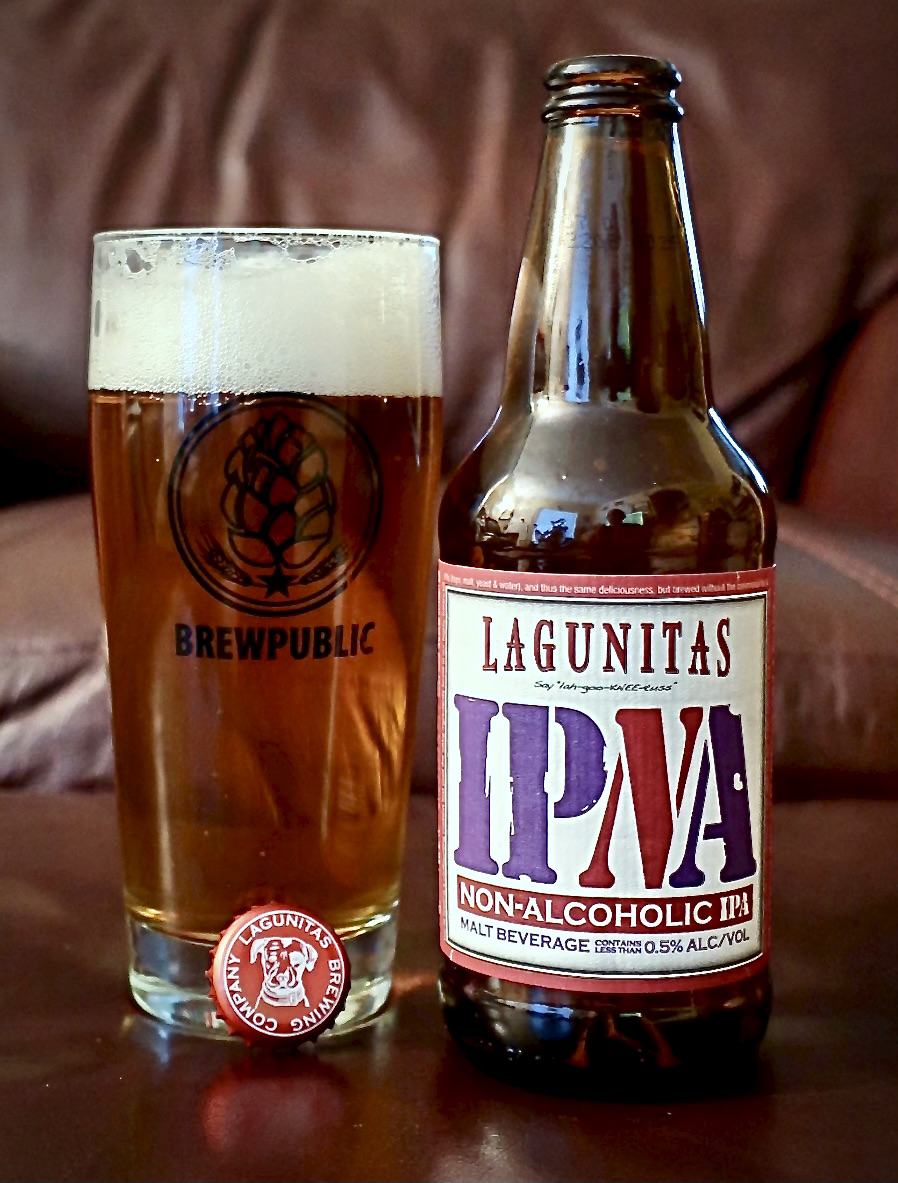 Searching for non-alcoholic beer has become much easier as more and more breweries continue to enter this growing market segment. Lagunitas Brewing is the latest to join enter this category with its IPNA. Yes, an India Pale Non-Alcoholic beer that is as close as one can get to an IPA without the alcohol and arriving with less calories!
IPNA joins the already available Hoppy Refresher, parking hop water with zero carbs and zero calories that was launched a few years ago. To brew a non-alcoholic beer that has aromas, flavors and body of a beer with alcohol is no easy task but was led by a labor of love from the Lagunitas brew team.
Known for its ample use of hops, Lagunitas set forth to brew a non-alcoholic IPA that's modeled after its flagship Lagunitas IPA. After numerous trials, Lagunitas brewed its IPNA with the same ingredients found in its alcoholic IPAs – hops, malt, yeast & water – to create a non-alcoholic beer that is perfect when life doesn't allow for alcohol consumption.
Upon pouring a 12oz bottle of IPNA, prominent hop aromas of tropical fruits and a bit of pine come forth with its massive dry-hopping of Citra, Mosaic, and CTZ (Columbus, Tomahawk & Zeus) hops from our neighbors to the north in the Yakima Valley. To create this light bodied NA beer, IPNA uses English Crystal, Canadian 2-Row Barley, and Munich Malt. The result is a pleasant non-alcoholic IPA that offers a medium mouthfeel with 80 calories and 18g of carbs. With an IPNA in hand, a workday lunch is now much more inviting!
Lagunitas also offers up a few extras for IPNA fans with food pairing recipes and a music playlist. The brewery's Petaluma TapRoom Chef Supreme Katie has a few dishes – Sumpin' Spicy Gochujang Ramen and Sticky Icky Icky Toffee Cake – to pair with its IPNA. And to get you moving, Lagunitas has also created a Spotify playlist Dry January: Pump Up Jamz.
To locate IPNA near you, use the Lagunitas Beer Finder.