Lagunitas Brewing Releases 2020 Born Yesterday Fresh Hop Pale Ale
|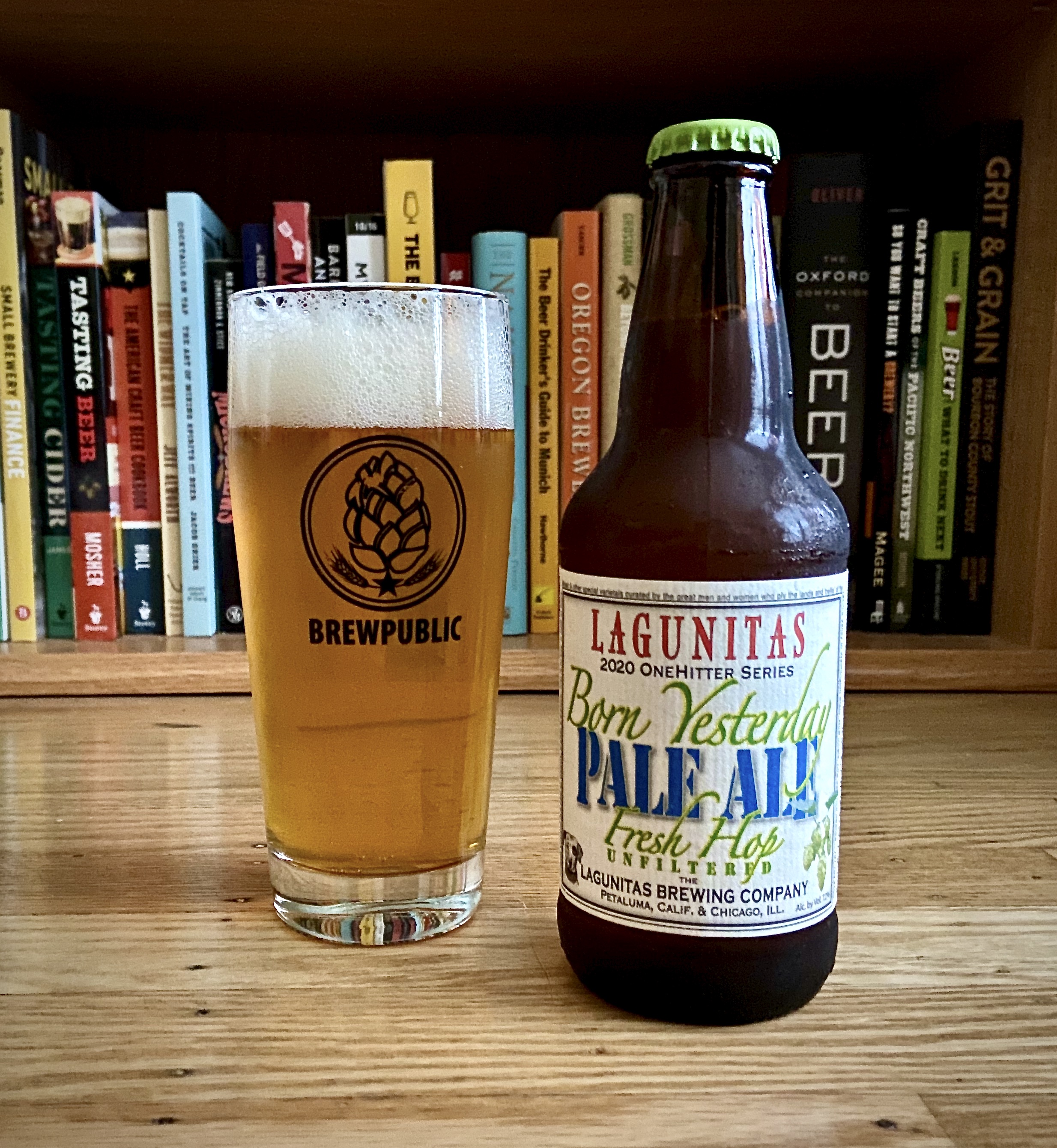 The 2020 hop harvest is now complete and now one of the final fresh hop beers to be released each year, Born Yesterday Fresh Hop Pale Ale, is now available. This annual fresh hop beer from Lagunitas Brewing 2020 One Hitter Series uses freshly harvested hops from the largest growing hop region in the world, the Yakima Valley.
Born Yesterday is described by Lagunitas as a 'Newer' New Dogtown Pale, a longtime year-round Pale Ale from Lagunitas, that sits at a decent 6.2% ABV. However, Born Yesterday comes in a bit bigger at 7.2% ABV yet is marketed as a Pale Ale. A labeling of an Imperial Pale Ale may be a bit appropriate but the beer drinks very easily with all of the fresh aromas and flavors one expects from a well build fresh hop beer.
Each year the Lagunitas oh so slightly tweaks the hop bill on Born Yesterday. The 2020 edition uses Simcoe, Citra, Mosaic, and one known only to Lagunitas, Indigenous Catawampus hops. Lagunitas uses 11 pounds of these three Yakima Valley grown wet hops per barrel of Born Yesterday. There's no question that these lupulin-drenched hops shine through on this year's Born Yesterday.
These fresh harvested un-kilned, whole cone wet hops bring forth a profuse amount of fresh hop aromas and flavors. A beer we look forward to every year does not disappoint in 2020. The bottle we sampled over the weekend was packaged a few days ago on October 5, 2020. Don't delay as this annual offering from Lagunitas will not be around for long.
2020 Born Yesterday Fresh Hop Pale Ale is now available in 6-pack, 12oz bottles and on draft for a very limited time. Check out the Lagunitas Beer Finder to assist in your hunt!