Lagunitas Brewing Releases 2022 Willettized Coffee Stout
|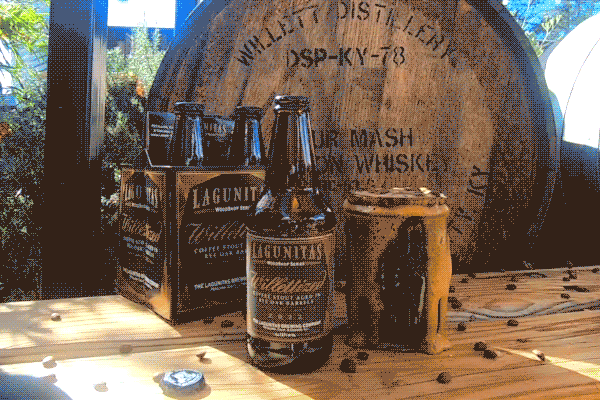 The 2022 vintage of Willettized Coffee Stout is beginning to hit the marketplace. Once again Lagunitas Brewing has sourced barrels from Willett Distillery to age this bold stout in for 12 months.
To "enhance" this stout, Lagunitas added Spice Island blend coffee from its friends at Metropolis Coffee in Chicago, Illinois prior to aging in the former Willett barrels.
Willettized Coffee Stout is described as being a chocolatey, coffee-y, smoky, Bourbon-y beast of a barrel-aged beer! The toasting of the barrels brings forth vanilla notes that complement the chocolate in the beer. Then the darker malts add a rich chocolate flavor and color. The Metropolis Coffee goes into the base beer, bringing a depth of flavor to the product before it even sees barrels. That coffee sticks around and plays with the overall beer character it picks up while aging. Sounds damn delicious!
Willettized Coffee Stout sits at a bold 12.9% ABV and 32 IBUs. To locate this flavorful barrel-aged beer use the Lagunitas Beer Finder.