Lagunitas Brewing Releases StereoHopic IPA Vol. 1
|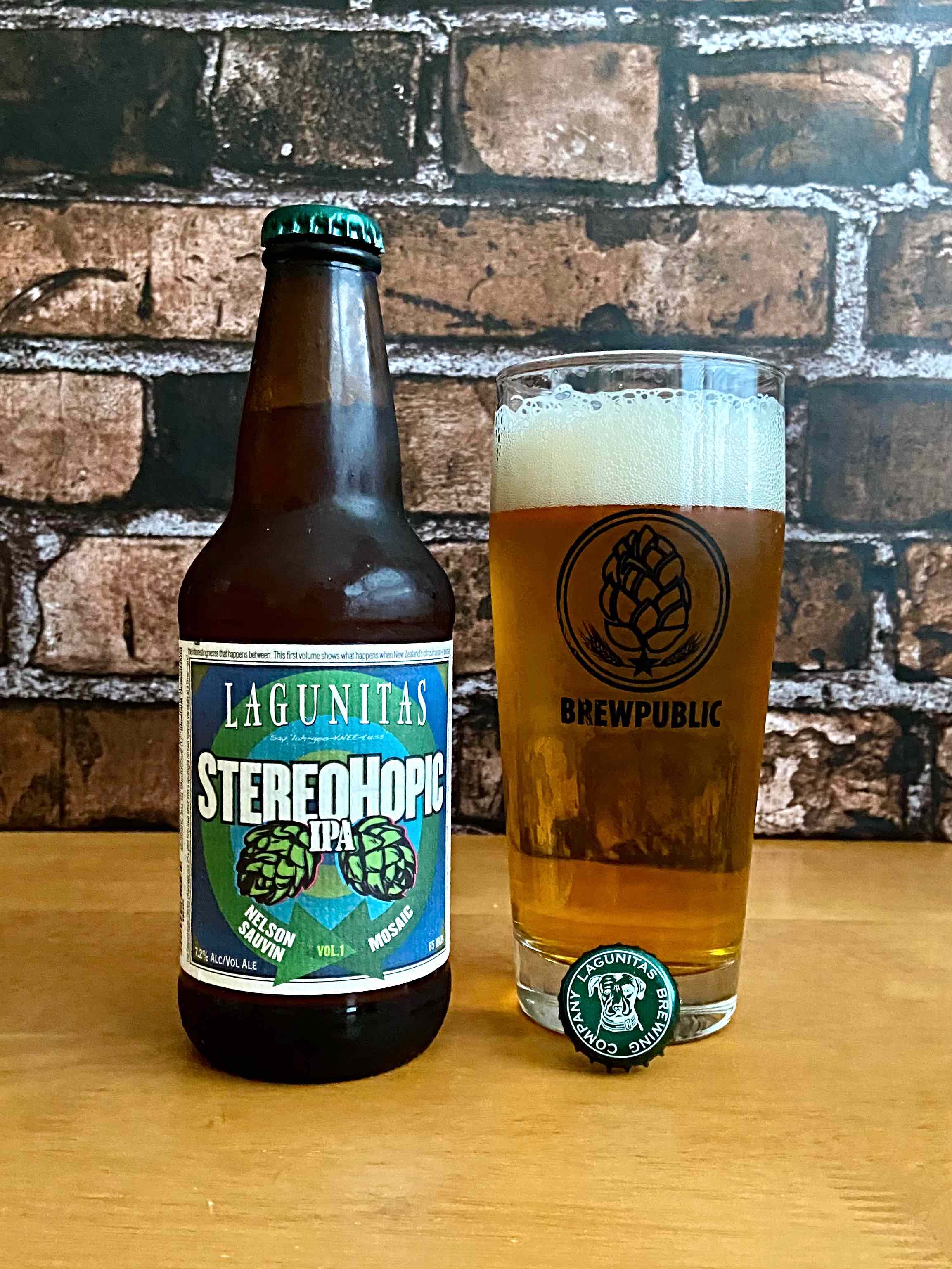 A new beer series makes its debut from Lagunitas Brewing. Since its from Lagunitas, of course it's going to be a hop forward one! The StereoHopic Series brings together the brewery's 25+year hop love affair into a spotlight on two special varietals at a time!
The debut beer, StereoHopic IPA Vol. 1, brings together Nelson Sauvin, a New Zealand hop and Mosaic, a heavy hitter of a hop from Yakima, Washington. The result is a wonderful hop sensory experience featuring one of the hottest hop varietals from each hemisphere.
StereoHopic IPA Vol. 1 brings together the juicy and bitter qualities of each of the hops for a dank experience while consuming this IPA that leans more heavily on a classic West Coast style. This one is quite enjoyable with the juicy flavors of citrusy mango and pineapple and a bit of pine that's balanced out by some serious dankness.
This IPA sits at a respectable 7.2% ABV and 65 IBUs. An excellent IPA where it's a challenge to not finish off the better part of a 6-pack in one sitting. We look forward to what will be unleashed in Vol. 2 of this promising new beer series!
StereoHopic IPA Vol. 1 is available in 12oz bottles and can be located by using the Lagunitas Beer Finder.