Lagunitas Brewing Releases Super Cluster – Citra Hopped Mega Ale
|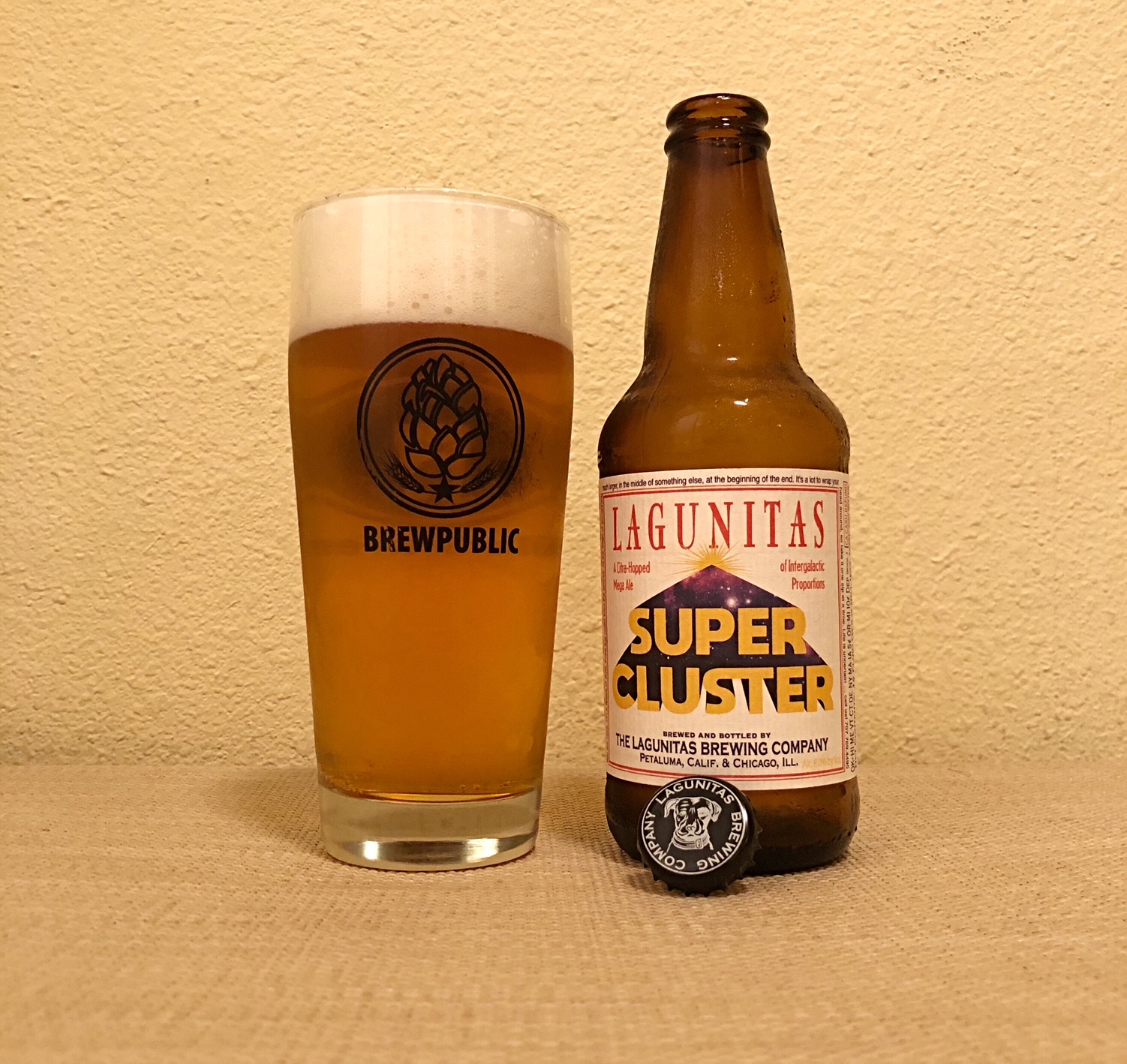 Going back to the basics is what Lagunitas Brewing has done when brewing its latest release, Super Cluster. Using only Citra Hops, and a heck of a lot of 'em, this hop forward beer will delight many hop heads!
With a word play on a supercluster, this new limited release beer from Lagunitas exploits the overabundance use of hops in a beer. Straddling the line between an IPA and a Double IPA but inching more towards the latter, Super Cluster sits at 8% ABV and 60 IBU.
A supercluster is a large group of smaller galaxy clusters or galaxy groups; it is among the largest-known structures of the cosmos. The Milky Way is part of the Local Group galaxy group, which in turn is part of the Laniakea Supercluster. – Wikipedia
Super Cluster pours a nice, filtered deep golden color that's bursting with hop aromas. The press release mentions its excessive use of Citra hops all the way through the drip hopping process. Maybe a one trick pony on its hop variety, but this beer offers up some juicy notes but without the turbidity of a hazy IPA and the flavors of a more traditional IPA.
Beginning in July, Super Cluster will be available in 12 ounce bottle 12 packs and on draft through September 2018.